Try An Ice Cold Watermelon Cooler To Cool Down This Summer!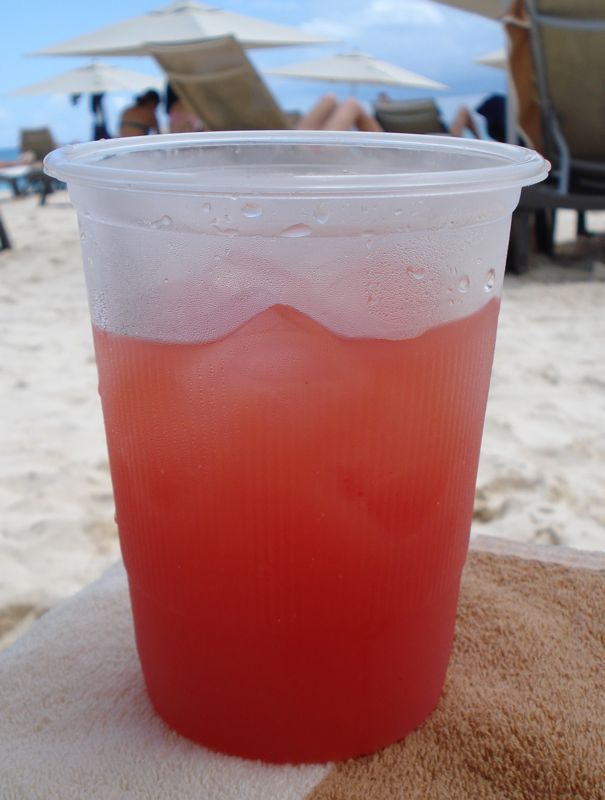 When Ale and I went to Mexico last summer, we surprisingly found ourselves passing up cocktails and cervezas for the amazingly refreshing Agua de Sandia. Agua de Sandia literally translates to "water of watermelon" and is basically watermelon juice with ice cold water added to dilute it a little bit. I've decided to rename it a watermelon cooler here– it definitely cools you off! When made with a sweet, in-season watermelon, these watermelon coolers are delicious and refreshing. You can add vodka or rum instead of the additional water for a refreshingly strong watermelon cocktail too.
Luckily, here in Spain we have outstanding watermelons in-season right now, and for the past few weeks I have been making a daily watermelon cooler here at home. I feel like I'm on vacation in the Caribbean, or on a lovely cruise of the Gulf of Mexico with Cruise 1st! Try one and you'll feel a million miles away (unless you happen to live in the Caribbean, then I don't know what to tell you!).
Watermelon Cooler Recipe
(Serves 2)
2-3 cups of watermelon chunks (take out the seeds!)
4 ice cubes or 1/4 cup ice cold water
Optional: Mint leaves
Blend for 1 minute on high and taste for sweetness. If your watermelon wasn't very sweet you may want to add a teaspoon of sugar or honey.
Watermelon Cocktail Recipe
3 cups of watermelon chunks, deseeded
4 ice cubes
2-3 shots of vodka or rum (How strong do you like it…?)
Blend, blend, blend! And enjoy!
MY LATEST VIDEOS
Are you more a watermelon cooler or watermelon cocktail type of person? Rum or vodka…?
Professional eater, writer, cook, food tour operator. Fascinated by food and its history. Loves: a gooey slice of tortilla, fish markets, homemade cocktails, train travel. Hates: Overhyped restaurants, wine snobs, long menus, mediocrity. Check out my food tours at www.devourtours.com.
Latest posts by Lauren Aloise (see all)