Spain is one of the largest countries in Europe. Its area is roughly twice the size of the UK and is only surpassed in Western Europe by France. However, the Spanish mainland is only part of the story. In fact, Spain lays claim to 15 islands, some of which are nearer to Africa than they are to mainland Spain. These islands have developed their own cultures, traditions and cuisines that are different from the mainland, but in many ways it is easy to see they are Spanish in origin. Here are three of Spain's most appealing islands.
Ibiza
Everyone has heard of Ibiza, but many people have the wrong idea about the White Isle. Yes, it is a clubbing heaven with drunken people making all kinds of mischief, but there is much more to this island than clubs like  Pacha, Es Paradis and sunset boat parties.
Ibiza holidays can be whatever you make of them. Many parts of Ibiza are actually classified as UNESCO World Heritage Sites. One of which is Ibiza's old town, which rises steeply to a hilltop fort. Winding cobblestone streets, traditional boutiques and gorgeous architecture await you.
If you want to enjoy a beach paradise on your Ibiza holidays you should head north.  The beaches on the north side of the island are among the best in the Mediterranean and during the off-season (September-May), you'll likely have white-sand beaches lapped by turquoise water all to yourself.
Photo Credit: victoriapeckham
Tenerife
Tenerife, out in the Atlantic, has a large population of nearly one million. It feels more like its own country than a Spanish enclave; it houses government buildings and five universities.
This volcanic island still boasts a large, mighty volcano that looks down on the entire island. Thankfully, Mount Teide is currently dormant and you can wander around its moon-like landscape surrounding Spain's highest mountain, and even take a peek at the top.
The landscape of Tenerife is rugged in some ways, with deep gorges and rocky cliffs. But in many other ways it is soft and welcoming. There are volcanic sand beaches, acres of golf courses and wildflower meadows.
Photo Credit: iansthree
La Gomera
The small island of La Gomera is one of the most interesting in the Canaries. It is basically just a giant rock, but it is a very beautiful one. It has a small population of around 22,000 and has only recently landed on the tourist maps. It still feels wild, rural and a little rough around the edges as a result. The landscape is dramatic: deep gorges, towering mountains, lush forests and large meadowlands. This is an island for the adventure seekers!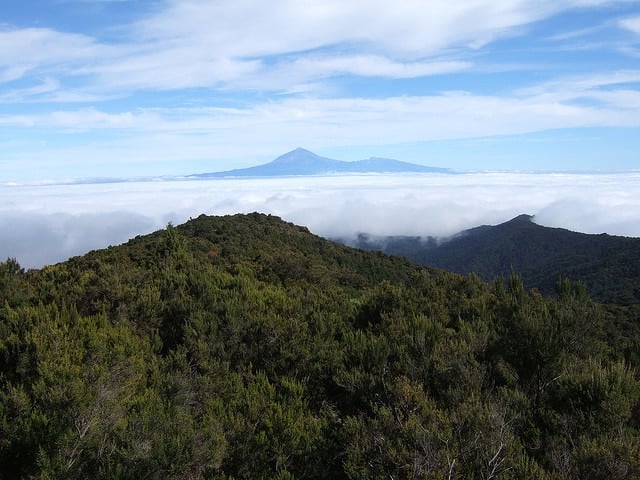 Photo Credit: GanMed64