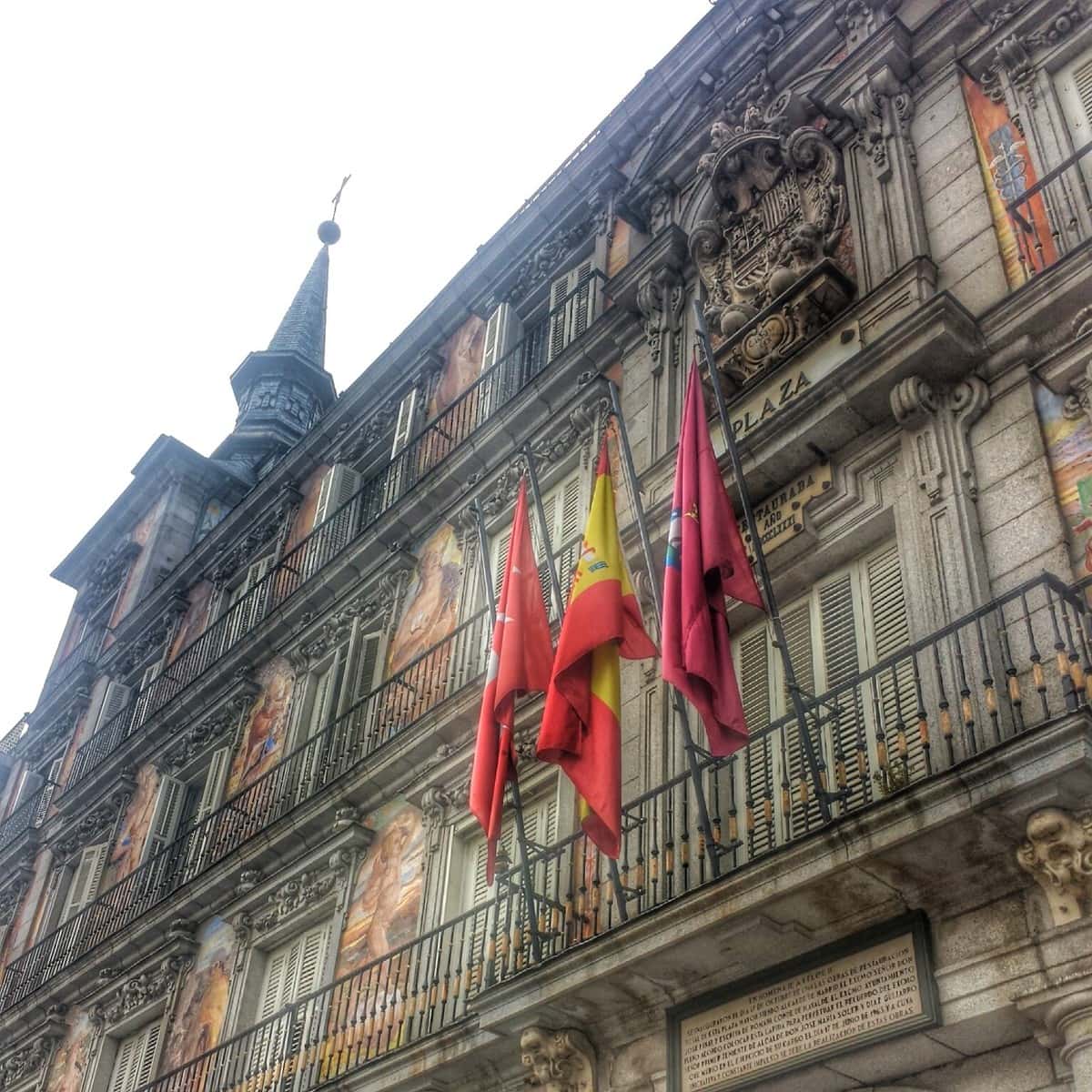 The Plaza Mayor area of Madrid isn't exactly known for its varied cuisine and is home to its fair share of tourist traps. Surprisingly, it's also a great place for traditional Madrid foods (think fried calamari sandwiches and suckling pig). But if you want a sit down meal and a change from classic Spanish dishes, there aren't too many options.
Metro Bistro's first location is near the Templo de Debod, and I still haven't made it there. But I'd noticed it on Tripadvisor, where it remained high in the rankings for months on end. Curious when it opened its new location near the Plaza Mayor, I visited for lunch soon after they opened.
What we tried
There is no menú del día at Metro Bistro (a shame for locals, who will likely ignore it during the week for that reason). We ordered a la carte, and our waitress presented us with a complimentary celery root mini cocktail along with a homemade bread basket and two different extra virgin olive oils.
The cocktail was delicious and refreshing, and I appreciated the olive oils. Any restaurant that helps educate about different Spanish olive oils gets brownie points in my book! The bread basket was a bit boring, but I have to commend the effort. Madrid is a desert when it comes to good bread– every attempt helps!
We started with an appetizer of roasted potatoes with three different sauces. While I appreciate the play on the typical patatas bravas of Madrid, the potatoes themselves were a bit disappointing and the sauces a bit scarce. The romesco and alioli lacked a bit of punch, although the ají was positively addictive.
We ordered the guinea fowl served over eggplant in a rich and creamy sesame satay sauce. The dish was a bit sweet for my taste, but the bird was juicy and tender.
The presa ibérica (one of my favorite cuts of Spanish Iberian acorn fed pork) was delicious, served alongside cabbage rolls with pine nuts.
We ended with their apple crumble/tatin with vanilla ice cream. It was a refreshing change from Madrid's generally lackluster dessert scene. The caramelized sugar crust was a nice touch.
The Highs: Refreshingly different and affordable fusion food, steps away from the Plaza Mayor.
The Lows: The potatoes missed the mark and the dishes we tried were a bit too sweet.
The Verdict: I'll be back to try more of their Plaza Mayor menu, and also to sample their Latino menu at the Templo de Debod location. They also offer frequent wine pairing dinners at reasonable prices.
Metro Bistro: Plaza Mayor
Calle Imperial, 3
[mappress mapid="51″]