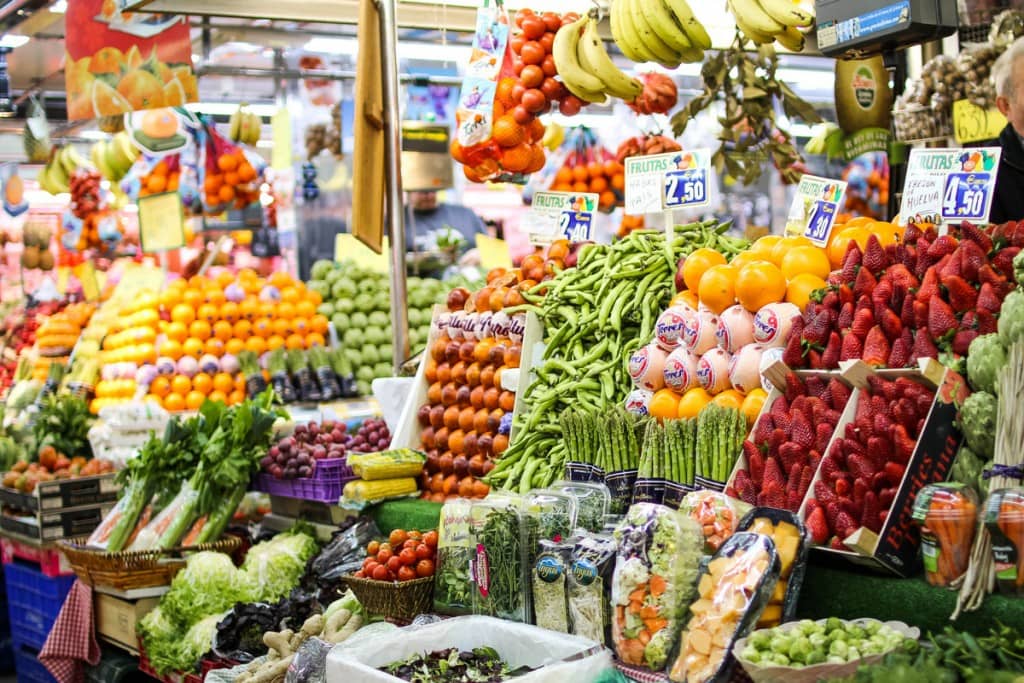 I don't know about you all, but I am still reeling from the parade of holiday deliciousness that was the Christmas holidays. Seemingly unending feasts of sweet almond turrón were topped only by the downright irresistible cream-filled King's Cakes.
After all of that epic eating, I'm determined to finish the month on a far healthier note than I started it. Luckily, there are plenty of healthy Spanish recipes for me to choose from!
Despite the winter chill, a shocking number of fruits and vegetables are in season in Spain this month. Armed with plenty of produce and fresh-caught fish and seafood from my local fishmonger's, I'm ready to (however belatedly) get started on my New Year's fresh-eating resolution.
These healthy Spanish recipes, which are packed with flavor without being packed with calories, are a perfect place to get started.
11 Healthy Spanish Recipes
1. Gazpacho Andaluz (Andalusian Cold Tomato Soup)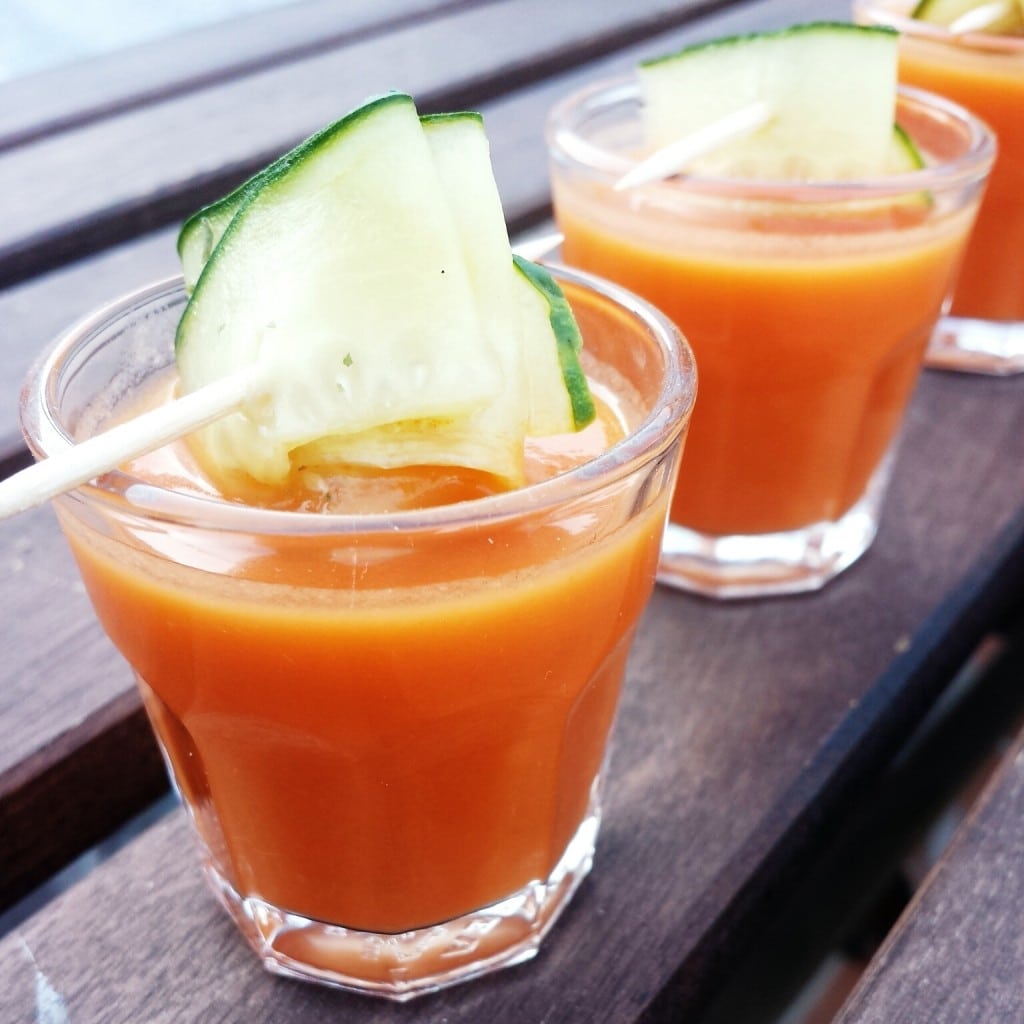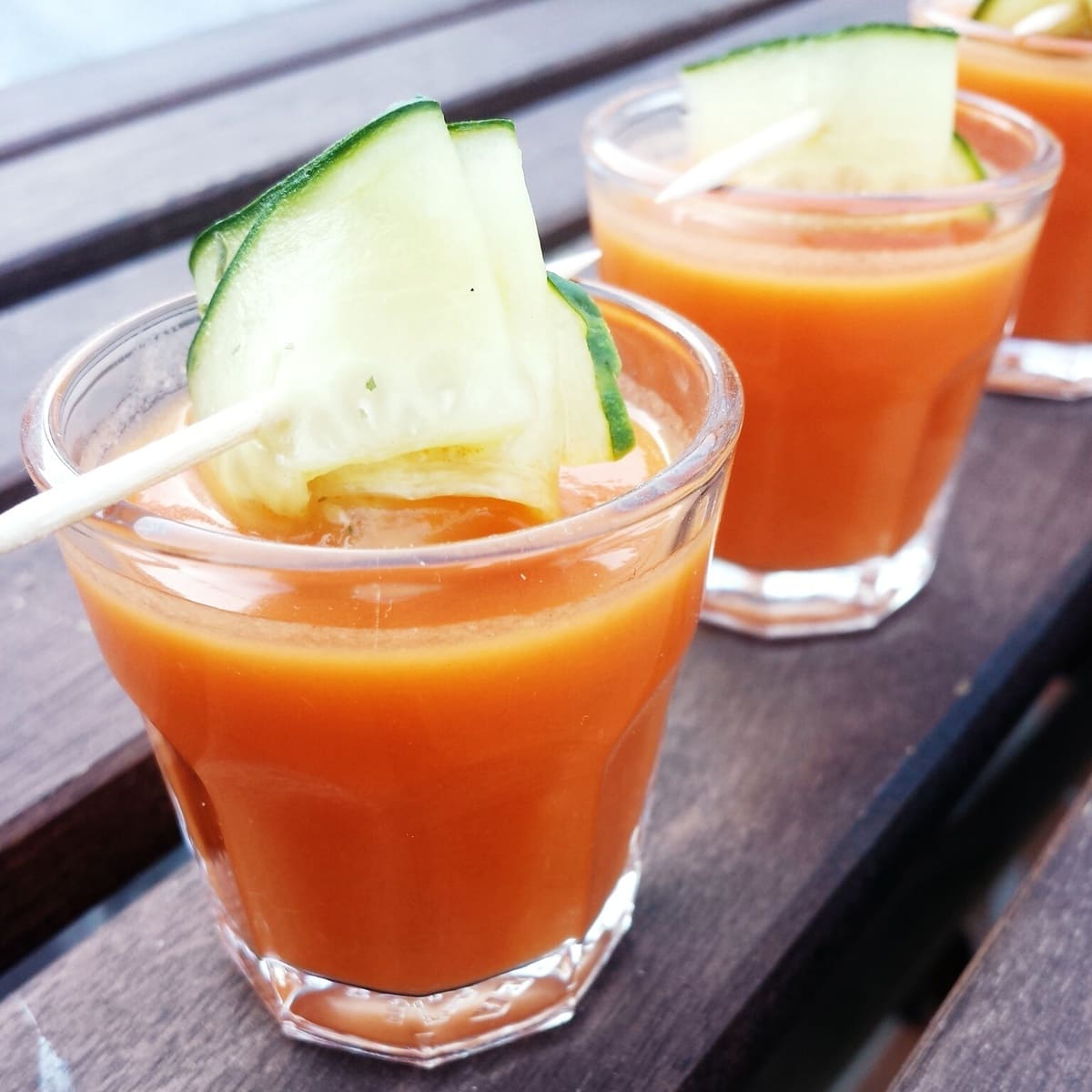 Cold, fresh and positively refreshing, gazpacho is a staple of summer in southern Spain. This chilled soup is packed with fresh veggies like tomato, cucumber and green Italian pepper. Gazpacho is often served as a starter to a large lunch or the star dish of a light, homemade dinner.
Whip up a simple, yet scrumptious Spanish Gazpacho in five minutes with this recipe for Gazpacho Andaluz!
2. Suquet de Peix (Catalan Fish Stew)
This fish stew is hearty without being heavy. The real kicker on this one, though, is the picada, a sauce made from blending toasted almonds and garlic which takes this soup to a whole new level of tastiness!
Try your hand at this typical soup from the northeastern Spanish region of Catalonia: Suquet de Peix Recipe
3. Gambas Cocidas (Perfect Boiled Shrimp)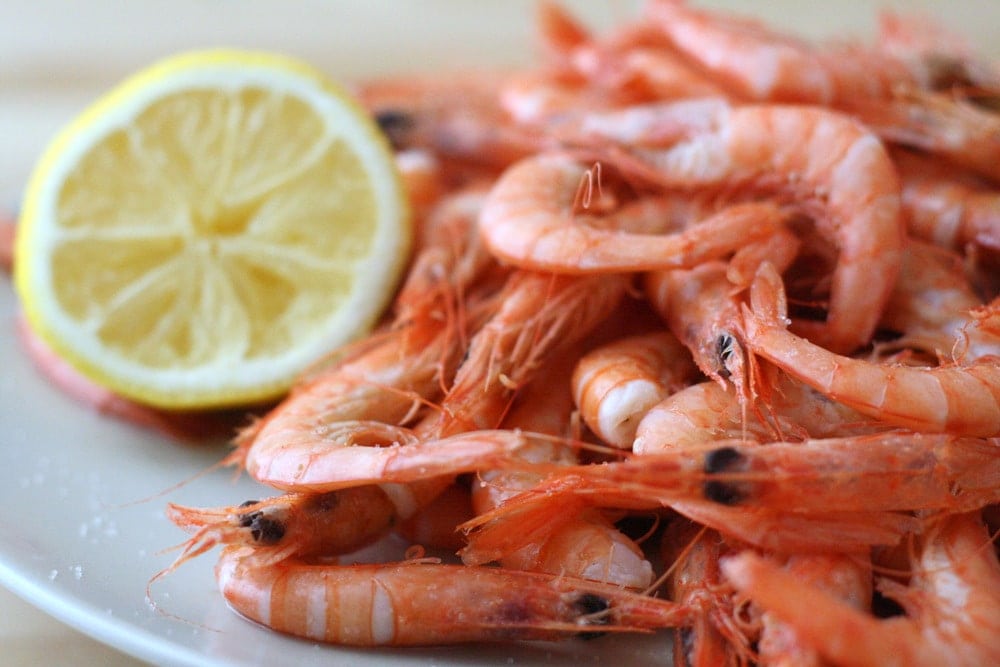 Fresh shrimp are essential to this no-frills recipe, which lets the rich flavor of this beautiful shellfish shine through. Besides being delicious, shrimp are super healthy! They have fewer calories per serving size than grilled chicken breast and twice as much protein as a glass of milk!
This recipe for Boiled Shrimp is an ideal quick and easy main dish.
4. Bacalao con Coliflor (Cod with Cauliflower)
Smoky Spanish paprika adds a punch of flavor to this dish, which packs in the nutrients with heaps of vitamin-rich cauliflower. Try broiling the cod instead of pan searing it to make this recipe even more New Year's resolution friendly!
Get our Spanish Cod with Cauliflower recipe here.
5. Almejas a la Marinera (Spanish Style Clams)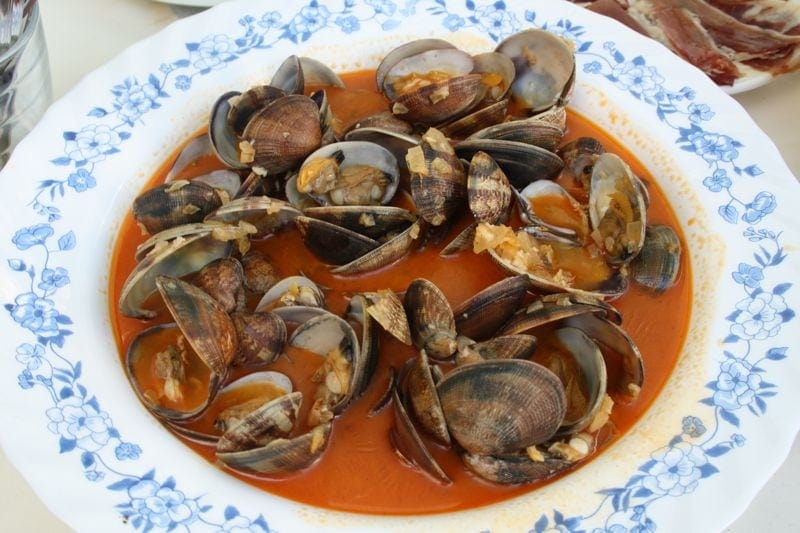 Clams are low in calories and high in iron and protein. But you wouldn't know they were that healthy from this recipe. Garlic, paprika and dry Spanish sherry make this one of my absolute favorite clam recipes.
Here is Lauren's spot-on recipe for one of Spain's most common shellfish dishes, Almejas a la Marinera.
6. Espinacas con Garbanzos (Spinach and Chickpeas)
It may sound unexciting, but this stewed spinach and chickpea dish is hugely popular in southern Spain. A hint of cumin, a dash of paprika and a strong punch of garlic make this vegetarian tapa anything but ordinary.
Lauren spices up the traditional recipe with almonds and garlic. Try it here: Espinacas con Garbanzos recipe
7. Tuna Belly, Blood Orange and Avocado Spanish Salad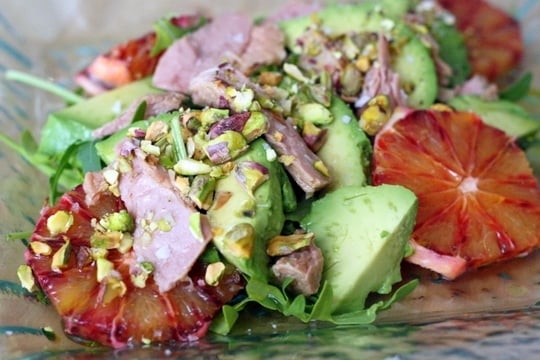 The key to this delicious salad is great tuna. In Spain, canned tuna is a luxury food item. Some of the best cuts of tuna are preserved in jars with olive oil. Combine the rich, oily flavor of the tuna with bright blood orange and savory avocado slices and you've got one of my favorite weeknight salads!
Get the recipe for this Tuna Belly, Blood Orange and Avocado Salad here!
8. Merluza Encebollada con Eneldo (Hake with Onions and Dill)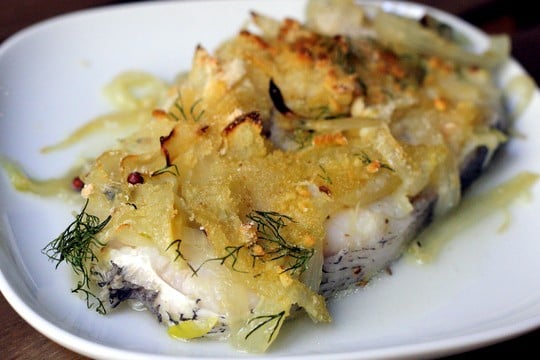 Hake, a fleshy white fish, is one of the most commonly cooked fish in Spain. You'll find it fried, stuffed, roasted and stewed in a huge variety of Spanish recipes. In this recipe, the hake is infused with the hearty flavors of sherry-soaked onions, garlic and bright fresh dill. It takes oven-baked fish to a whole new level.
Here is our take on the traditional Spanish recipe for baked Hake with Onions and Dill.
9. Langostinos al Whisky (Whiskey Prawns)
My dreams have come true. Whiskey has become a healthy food! Or at least part of one. By swapping out pork chops for prawns in the typical tapa of Solomillo al Whisky, this recipe cuts the calories while keeping the flavor!
The flaming whiskey makes this recipe for Langostinos al Whisky just as spectacular to make as it is to eat.
10. Baked Bream with Lemon and Herbs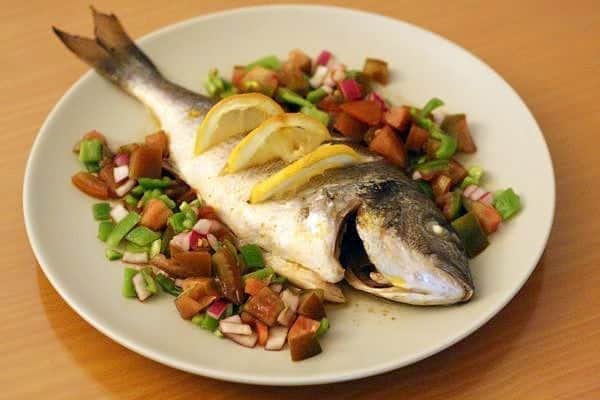 The longer I live in Spain, the more I get used to fish heads on my lunch table. Many fish here are served whole, which keeps the juices from escaping the delicate filets. Gilt head bream, or dorada in Spanish, is one of the tastiest fish often served whole in Spain.
Get the recipe for this Baked Bream and its accompanying picadillo salsa here.
11. Zanahorias Aliñadas (Marinated Carrots)
These are not your average carrots. Often served as a cold salad in southern Spain, this recipe for zanahorias aliñadas as they are called in Seville tapas bars spruces up your average carrots with garlic, oregano, apple cider vinegar and other spices.
Try our favorite Marinated Carrots recipe here.
What are your go-to healthy Spanish recipes?