Home to five of Spain's most prolific wine regions, Galicia will keep you sniffing, swishing and sipping throughout your visit. These must-try wine bars in Santiago will facilitate your sampling!
Some of the finest seafood, cheeses and wine in the world are exported from Galicia, but the locals love to boast that they keep the best for themselves! Therefore, when in Santiago you simply must take advantage of all the superb local wine at your disposal. These 5 must-try wine bars in Santiago will help get you started!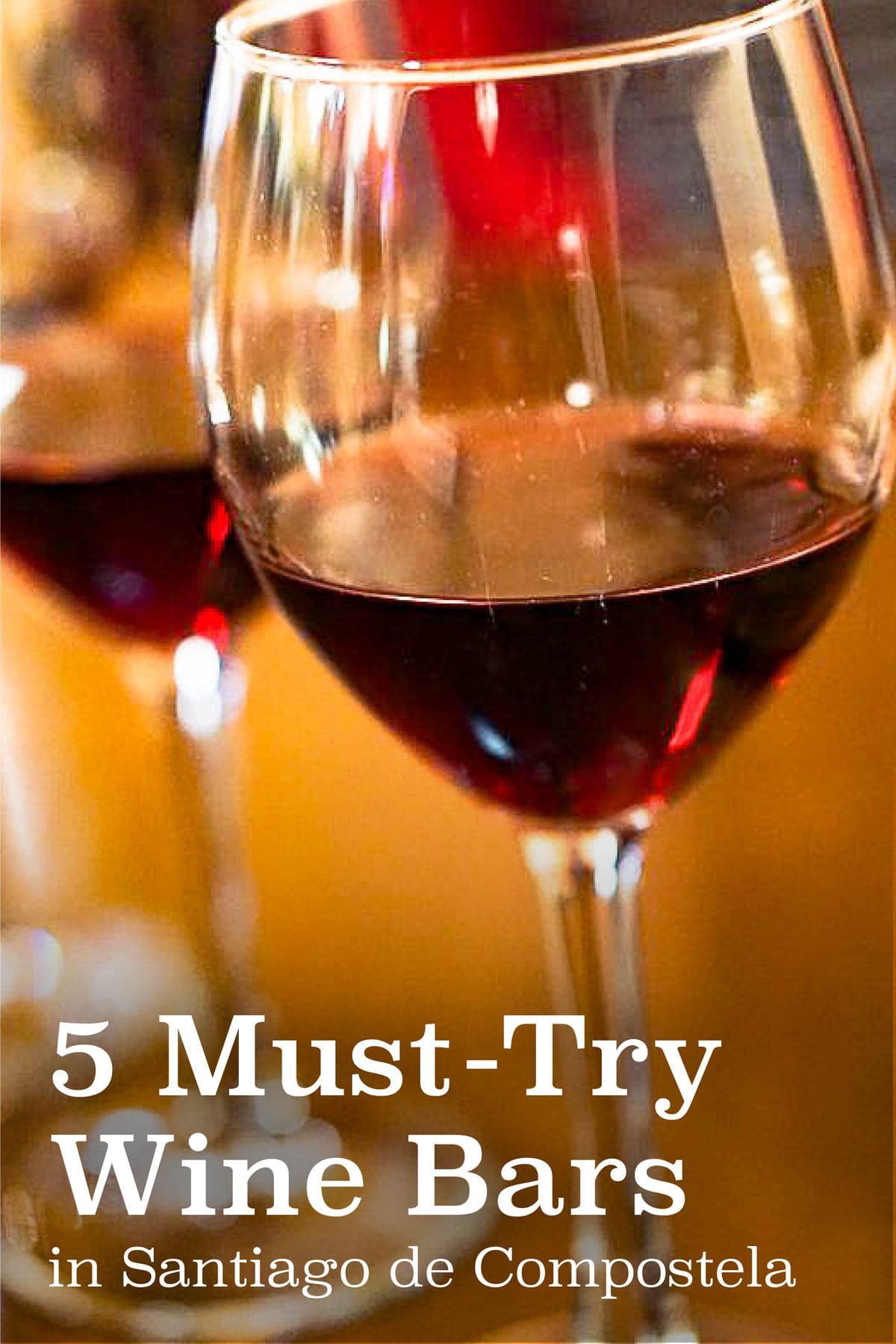 For a guided sampling of Galicia's best wines, accompanied by our favorite local dishes, join us on our Insider's Tapas & Wine Evening Tour! Learn not just about this integral part of Galicia's economy and culture, but also the history of Santiago and its rich culture.
Café-Bar La Flor
The perfect place to guzzle down coffee during the day, this charming locale moonlights as a cool wine bar. The mellow music, quirky decor and friendly atmosphere create the perfect setting to try a local wine. Usually you'll receive a free tapa, but you can also order one of their delicious toasts. And if you'd like to know more about Galician cuisine, don't miss the top 10 traditional foods from the region!
Address: Rúa das Casas Reais, 25
Hours: Monday through Thursday 11:00 – 24:00; Friday 11:00 – 2:30; Saturday 11:00 – 2:30; Sunday 16:00 – 24:00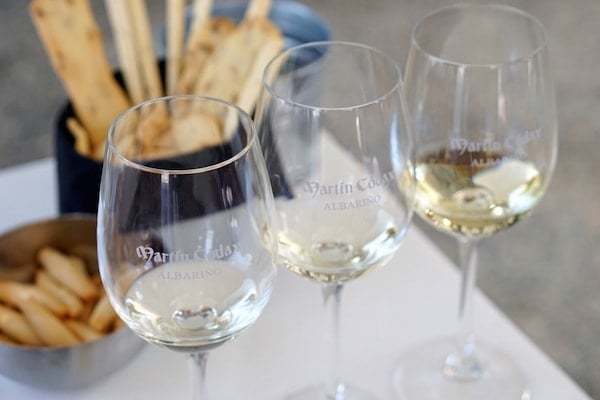 Bicoca
Down the street from La Flor, this lovely wine bar offers a hand-picked selection of Galicia's best wines. Try some of the elegantly simple dishes on offer to accompany them. The warm ambiance inside and their fantastic outdoor terrace make this one of our must-try wine bars in Santiago.
Address: Rúa de Entremuros, 4
Hours: Monday 10:00 – 18:00; Tuesday through Friday 10:00 –24:00; Saturday and Sunday 11:00 – 24:00
Local's tip: Albariño, Godello and Mencía are the most common grapes grown in Galician vineyards. Their flavors can, of course, vary depending on what region they're grown in. For example, an Albariño from the coastal Rías Baixas vineyards will have a more aromatic, mineral and citrus flavor than an Albariño from the more arid Monterrei region.
O'filandon
A deli at the front and a bar in the back, this narrow stone-walled tavern has the feeling of a cozy wine cellar. They offer an excellent selection of Galicia's essential wines and serve up a tasty tapa with each glass. Cozy up next to the fireplace, write a love letter to Santiago on a napkin and pin it up on the wall with the others.
Address: Rúa da Acibechería, 6
Hours: Monday through Saturday 13:00 –16:00, 20:00 –1:00; Closed Sunday
La Bodeguilla de San Roque
This bustling bodega is a hit with the locals and one of our favorite wine bars in Santiago. Their extensive wine selection makes this is a good place to try a few varieties. Pair your samplings with any of the homestyle raciones (shared platters) on offer.
Address: Rúa de San Roque, 13
Hours: Saturday 10:30 – 16:30, 19:00  – 0:30; Sunday 9:00 –16:30, 19:00 –0:30; Monday through Friday 9:00 –0:30
A Moa
The elegant and rustic A Moa is many things. One of those things is a delightful wine bar. Head upstairs, order a glass of wine and help yourself to some tapas from the buffet. Grab a seat at the back and enjoy the views of the garden and the outskirts of the Old Town.
Address: Rúa de San Pedro, 32
Hours: Tuesday through Saturday 13:30 – 15:45, 21:00 – 23:45; Sunday 13:30 – 15:45; Closed Monday
Before you hit some of these must-try wine bars in Santiago, join us on our Insider's Tapas & Wine Evening Tour! You'll get an introduction to Galician wine and find out which kind you like best (answer: all of them!) We'll also take you to our favorite family-run restaurants where you'll learn about the history of Galician cuisine and try some of our favorite dishes!
Latest posts by Elyssa Garrett (see all)