Picture the scene: the sun is rising over the beautiful Moorish city of Granada. The walls of the Alhambra are glowing in the splendid morning light and the local granadinos are beginning to stir.
What better way to enjoy the city than to take to the streets in its waking hours in search of the best breakfast in Granada? As ever in Spain, local eateries here are in no short supply. Allow us to help point you in the right direction.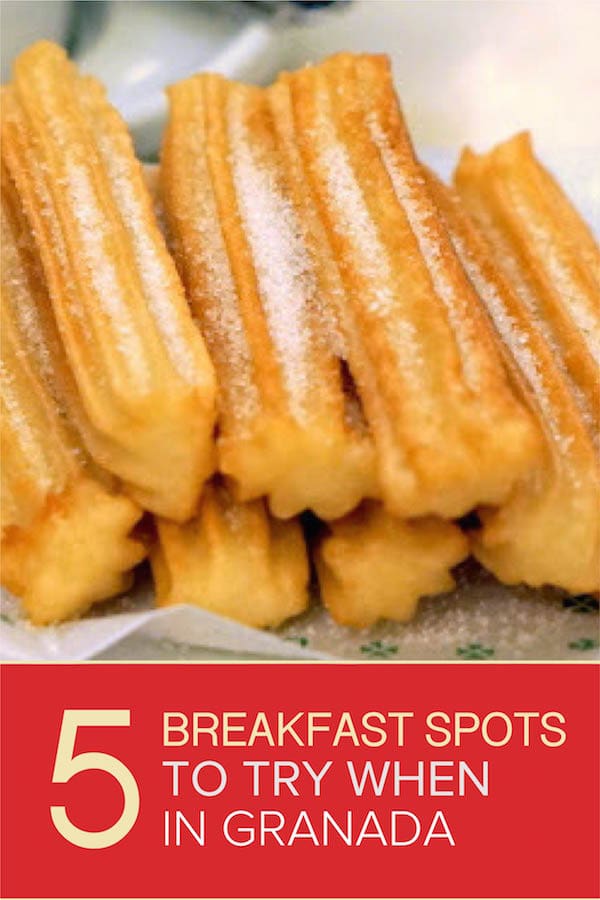 Macondo Granada
Where better to kick off a look at breakfast in Granada than with an authentic, local haunt right in the heart of the city? Named after the fictional town in Gabriel García Márquez's masterpiece, One Hundred Years of Solitude, this welcoming, traditional bar doesn't boast an extensive menu, but the coffee is top notch and the Andalusian specialty of tostada con tomate (crushed tomatoes on toast, drenched in olive oil) is a perfect way to start the day. The charming service and warm atmosphere give this establishment a leg up on the competition.
Address: Calle Solarillo de Gracia, 4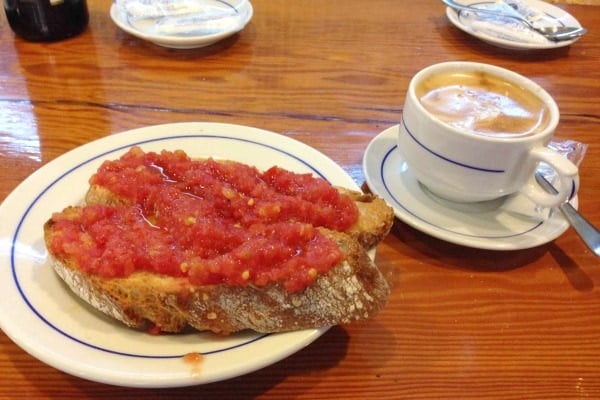 Café 4 Gatos
If you're looking for something slightly different, this picturesque café set in a quaint lane away from the city center could be right up your street. The menu is not extensive at Café 4 Gatos, but the quality ingredients and rustic setting have helped this little spot make quite a name for itself. With a terrace on the street itself, it is the perfect place to watch the real Granada awake. Toast is the order of the day once again, and toppings include exquisite ham, salmon, manchego cheese or a selection of fine jams. What's more, they strive to provide "the best coffee in Granada" according to their website and all breakfasts include a generous glass of freshly-squeezed local orange juice.
Address: Placeta Cruz Verde, 6
Cafetería Lisboa
Not sure quite how you want to start the day? Whatever you fancy, Cafetería Lisboa has got you covered. From a fantastically filling full English breakfast to one of the best selections of cakes and pastries in the city, there's something for everyone. While many establishments claim to have the best breakfast in Granada, few can compete with the selection at Cafetería Lisboa.
Address: Calle Reyes Católicos, 67
Greens & Berries
This place for breakfast in Granada is quite unique. Moving away from the traditional Spanish spread, it focuses on health food options in the city. As its name suggests, smoothies are the specialty here. If you wake up with an urge for a burst of fruity flavor then this is your place. They use natural ingredients for all their products and their smoothies are amazing. Also, their home-made yogurts and wide range of organic snacks make this a perfect healthy start to the day.
Address: Plaza Nueva, 1
Churrería Alhambra
For those of you with a sweet tooth, no list of best breakfasts in Granada would be complete without the presence of the sugary Spanish staple: churros con chocolate. The traditional breakfast eaten on January 1st can also be a perfect holiday treat all year round. That's why this café makes the cut on the list of the best breakfast in Granada for visitors looking to try the deep-fried donut-style strips dipped in decadent quantities of thick, warm chocolate.
Address: Plaza de Bib-Rambla, 27
Start your day off right! On our Best of Granada: Foodie Feast & Cultural Walking Tour, you'll enjoy a deliciously sweet local breakfast. That's just the start of a three-hour adventure that will show you the city's best of the best! We hope you're hungry!
Life is too short to speak one language and stay in one place. Three years ago, this philosophy took me from familiar Ohio to sunny southern Spain. Usually drinking tinto de verano, reading Lorca, or attempting to dance flamenco (not all at once). Follow my blog, Viatic Couture, for more.
Latest posts by Lindsey Zimmerman (see all)