Share the flavors of Valencia with your loved ones this holiday season!
Valencian cuisine is a unique, delicious mix of Moorish, Catalan and regional influences, making it one of Spain's most diverse gastronomical scenes. After devouring Valencia for yourself this winter, why not share the love? Our Valencia gift guide features five favorite local products that will make everyone's tastebuds happy.
1. Turrón
At the top spot on our Valencia gift guide, we have Spain's all-time favorite holiday treat! Turrón is a nougat-based sweet that hails from the Valencian town of Jijona. While traditional recipes are quite simple (eggs, honey, almonds and sugar), nowadays there are dozens of delicious varieties. Our favorites are at Turrones Ramos (Calle Sombrerería, 11)—join us there on our Valencia Food & Market Adventure!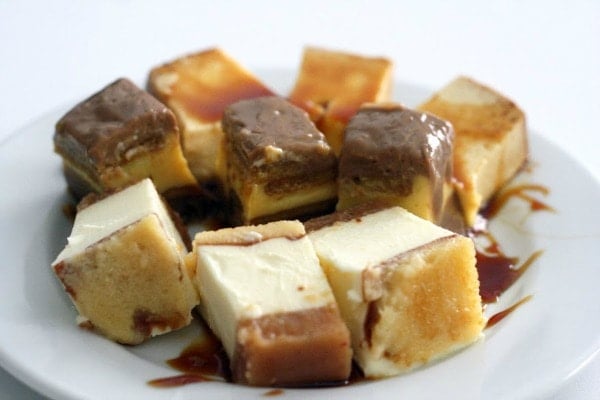 2. Buñuelos/bunyols
These yummy little fritters are especially popular during the Las Fallas festival, but who says you have to wait until March to eat them? Buñuelos, or bunyols in Valencian, are delicious dough balls made with a dash of pumpkin and fried to sugary-sweet perfection. It's one of our all-time favorite desserts from Valencia and a perfect holiday treat!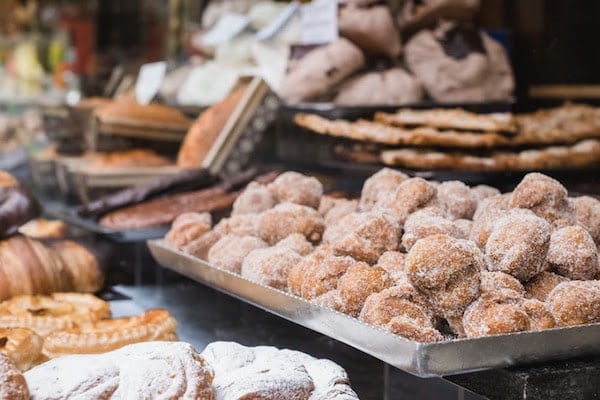 3. Horchata
This delicious vegan-friendly milk is experiencing a surge in popularity all over the world. However, horchata has its roots right here in Valencia! While you can find it in any supermarket, we recommend picking some up at a local horchatería to support Valencian businesses (and while you're there, treat yourself to a nice cool glass along with some fartons!).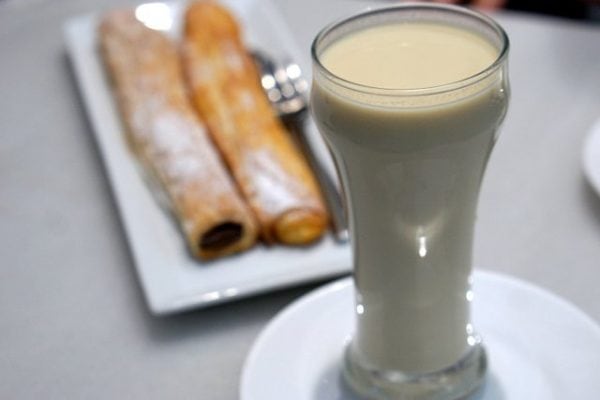 4. Marcona almonds
A handful of almonds is a quick and easy healthy snack. Put a Valencian twist on this salty treat and try some Marcona almonds! These soft almonds—grown right here in Valencia—have a more delicate, buttery taste than traditional almendras. We love them roasted in olive oil and sprinkled with a dash of sea salt!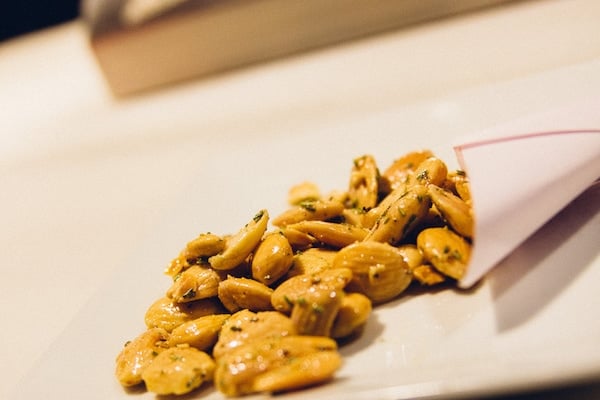 5. Valencian cava
Bring home the bubbly just in time for New Year's Eve! Cava, Spain's answer to champagne, isn't as popular (yet!) as its French cousin, but it's just as delicious and often less expensive. While most cavas come from Catalonia, just north of Valencia, our region is home to quite a few producers of this sparkling wine. One of our favorite cava regions is the town of Requena, just a quick day trip from Valencia capital!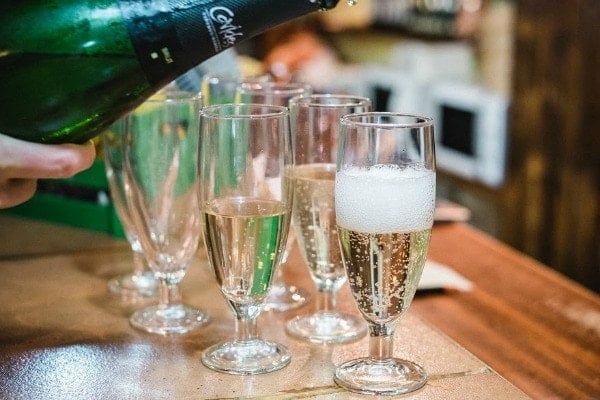 Bonus: Give the gift of Devour Valencia!
It wouldn't be a Valencia gift guide if we didn't include a gift voucher for a Devour Valencia experience! If a friend or relative will be visiting Valencia soon, we'd love to have them along on one of our food tours. Give them a fun, informative and delicious experience they'll never forget!