Traveling with young children can be a challenge, but when things go right, nothing is more rewarding.
Many kids might not yet be able to appreciate Granada's rich history and culture, but that doesn't mean they can't have a blast while they're here! On the whole, family is an extremely important aspect of Spanish culture. Families with young children are welcome in all bars and restaurants (no sectioned-off "family areas" here!) and even stay out well into the night enjoying the fresh air. It's not uncommon to see adults enjoying drinks on a terrace while their kids play a few feet away—at a time when you might think they should be in bed! Here are our top picks for the best activities for kids in Granada for an unforgettable family vacation.
Play like a (little) local at Parque Federico García Lorca
As the largest park in Granada, Parque Federico García Lorca is full of family-friendly activities. Mom and Dad will appreciate the peace and quiet while the kids have a blast playing on the playground. This is also a perfect spot for a relaxing family picnic. Take some time to stroll through the lovely gardens and feed the friendly ducks in the pond. If you're visiting in summer, stop by on a Wednesday evening for an outdoor screening of family-friendly movies!
Address: Calle Virgen Blanca, s/n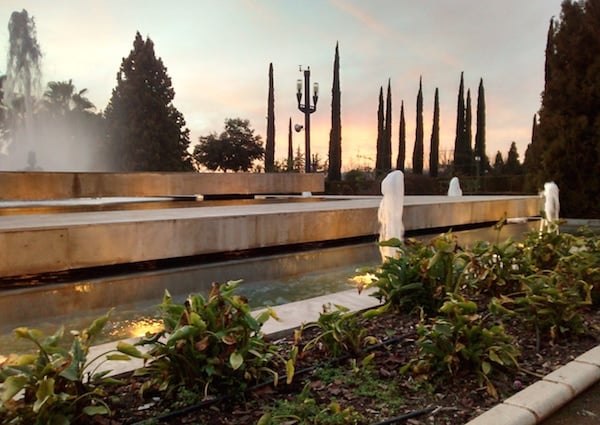 Enjoy sweet treats and other local eats
Granada is full of tasty treats kids will love! From classic churros con chocolate to any of the other delicious local desserts, it's no surprise why this is one of the best activities for kids in Granada (and easily the most delicious!). Try something new, like piononos or torrijas, or enjoy a classic: ice cream at Helados San Nicolás (Camino Nuevo de San Nicolás, 28) in the Albayzín.
Want to really eat like a local? Join us on our family-friendly Ultimate Granada Tapas Tour! The delicious food you'll enjoy is perfect for travelers of all ages. Along the way, you'll also pick up valuable knowledge of how to eat like a local throughout the rest of your trip.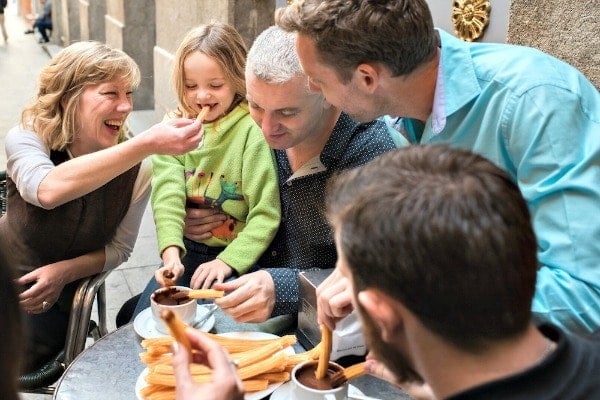 [insert-products-horizontal product_ids=8]
Learn something new at Parque de las Ciencias
A museum probably wouldn't be at the top of many kids' lists (although Granada has many!). However, we think they'll be pleasantly surprised by this one. At Parque de las Ciencias, kids can get hands-on and up close with science. With exhibits about health, astronomy, the environment and more—along with beautiful green spaces—this is easily one of the best activities for kids in Granada. Be sure to give your family ample time here—the kids might not want to leave!
Address: Avenida de la Ciencia, s/n
Visit the magical Alhambra at night
It's no secret that the Alhambra is a must when visiting Granada. However, we recommend taking things up a notch and booking a nighttime visit! The stunning palaces and picturesque gardens take on an even more magical air at sunset. Kids will be able to feel a tangible sense of the Alhambra's rich and royal history as night falls over Granada. Be sure to book your tickets in advance to secure your spot. After your visit, head to a nearby restaurant for an enjoyable family dinner!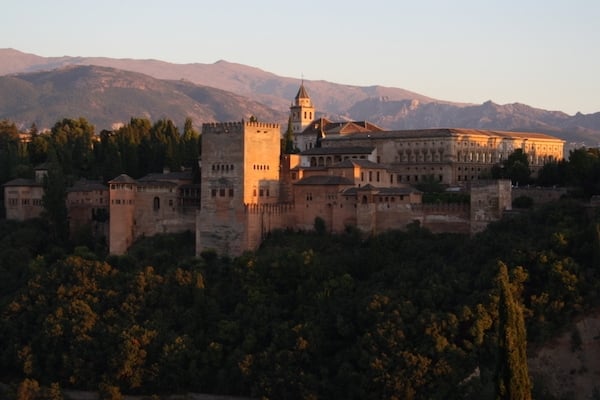 Experience a passionate flamenco show
Flamenco isn't just Andalusia's most iconic art form. It's also one of the best activities for kids in Granada. Your whole family will be blown away by the heart-stopping dancing and tragically beautiful music. An authentic flamenco show (look for small, intimate venues) is a true feast for the senses and something your whole family will remember forever. Kids of all ages will enjoy the show!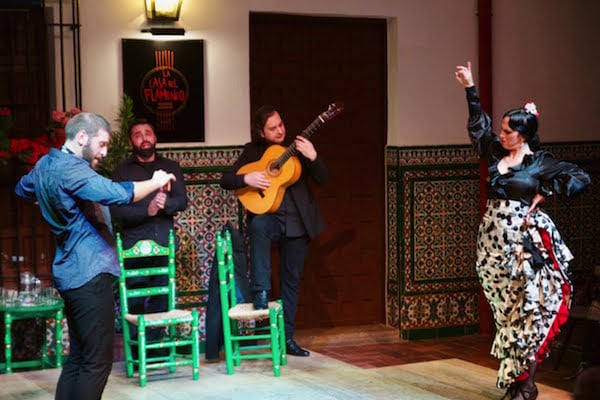 One of the best activities for kids in Granada? Eating like a local! Join us on one of our family-friendly food tours and eat your way around one of Spain's most delicious cities. Our experiences are perfect for travelers of all ages and a great way to spend a night out with your family and new friends! We hope to see you soon!
Life is too short to speak one language and stay in one place. Three years ago, this philosophy took me from familiar Ohio to sunny southern Spain. Usually drinking tinto de verano, reading Lorca, or attempting to dance flamenco (not all at once). Follow my blog, Viatic Couture, for more.
Latest posts by Lindsey Zimmerman (see all)