Visiting Granada with kids will be an experience your whole family will treasure forever. Here's where to stay in Granada with kids to ensure comfort for the whole family.
We all know that to make any family trip a true success, a solid home base is essential. Fortunately, more and more hotels nowadays recognize the growing importance of family travel and are expanding their amenities accordingly. Make this your best family trip yet!
See also: Family travel to Granada
Photo Credit: Adam Solomon
Where to Stay in Granada with Kids
1. Hotel Carmen
Located in the heart of Granada's commercial district (just across the street from the El Corte Inglés department store), Hotel Carmen features modern luxury in a minimalist style. Each of its 222 rooms is air-conditioned and include mini-fridges and WiFi as well. What makes this an especially great choice for where to stay in Granada with kids? The colorful kids' club and rooftop pool (with stunning views of the surrounding city and countryside) make this the perfect place to relax with the whole family!
Address: Calle Acera del Darro, 62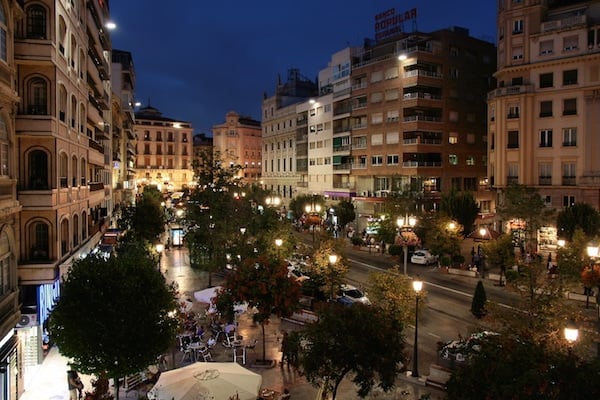 2. Melia Granada
Set in a gorgeous, stately building in the city center, Melia Granada is a quiet, relaxing hotel that's perfect for families. Their family rooms feature crisp, clean decoration that will make you feel at home. Bunk beds for the kids, an excellent WiFi connection, and enough space for everyone to feel comfortable makes this place stand out. Be sure to enjoy their family-friendly onsite restaurant and take advantage of their babysitting services as well!
Address: Calle Angel Ganivet, 7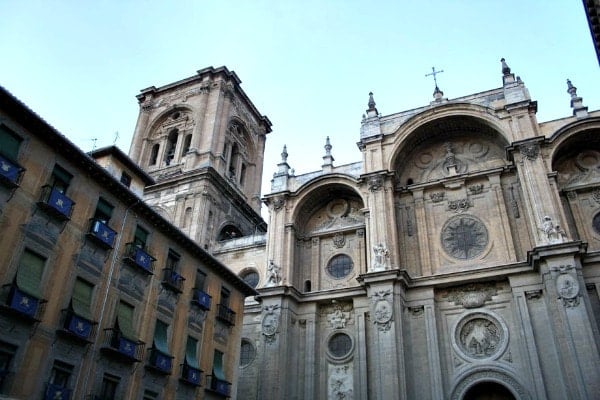 3. Suites Gran Vía 44
Contemporary, modern decor; friendly staff; a prime location and more: what's not to love about Suites Gran Vía 44? Located on busy Gran Vía de Colón in the heart of Granada, this is where to stay in Granada with kids if you're looking for all the comforts of home. Their fully-equipped apartment-style suites feature kitchens, living rooms, and comfortable bedrooms, and the relaxing lounge area is a great place to chill out as well. Once a week, they host a snack and movie night for kids—perfect for when parents want some alone time!
Address: Calle Gran Vía de Colón, 44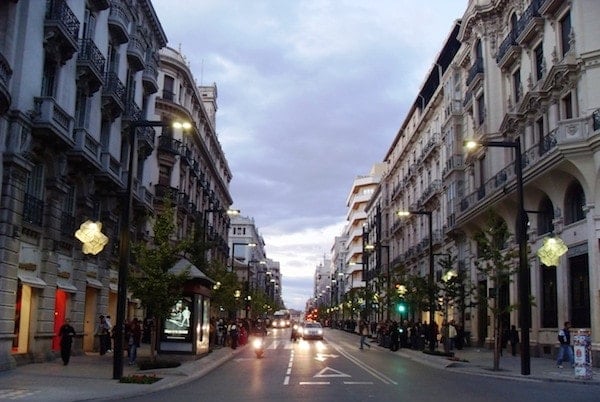 4. Saray Hotel
Located in a quiet residential neighborhood outside of the city center, Saray Hotel is where to stay in Granada with kids if your family wants to embrace the local lifestyle. Feel at home in their spacious, beautifully decorated suites (many of which include features such as whirlpools and fireplaces!). The hotel features modern touches while still paying tribute to Granada's rich Moorish history. Don't miss the chance to relax with the whole family by their lovely outdoor pool!
Address: Calle Profesor Enrique Tierno Galván, 4
5. Hotel Granada Center
This lovely and charming hotel features beautiful decor in an unpretentious setting. Hotel Granada Center, with its relaxed and laid-back vibe, is where to stay in Granada with kids if you're simply looking for a pleasant, family-friendly hotel. The spacious rooms are perfect for relaxing, and suite-style rooms include an especially luxurious whirlpool tub. Whenever you get hungry, be sure to visit their onsite cafe-restaurant, which serves food both kids and adults will love.
Address: Avenida de la Fuentenueva, s/n
Now that you know where to stay in Granada with kids, be sure to check out more tips for family travel below:
Life is too short to speak one language and stay in one place. Three years ago, this philosophy took me from familiar Ohio to sunny southern Spain. Usually drinking tinto de verano, reading Lorca, or attempting to dance flamenco (not all at once). Follow my blog, Viatic Couture, for more.
Latest posts by Lindsey Zimmerman (see all)