Spain's shopping scene is iconic, and Granada boasts one of the best when it comes to local boutiques.
With so many places to go shopping in the city, it may seem hard to find authentic, local alternatives to big-name brands. While we love the popular brands just as much as anyone else (they're famous for a reason!), nothing beats shopping at a small boutique and supporting local designers and artisans. In this guide to boutique shopping in Granada, we'll highlight a few of our favorite small shops in the city where you're sure to find something memorable.
Cuca Boutique
This one may seem like a bit of a hike from the city center. However, serious fashion lovers should definitely make the trek out to Cuca Boutique. A must when it comes to boutique shopping in Granada, this adorable little shop has a decidedly vintage vibe. The great thing about the style of clothes and accessories here is that they can easily be dressed up or down to go with just about any outfit. And if you're shopping on a budget, most of their selection is priced much more fairly than similar pieces at shops in the city center.
Address: Avenida de Dilar, 12
Hécate
Trendy pieces with spectacular attention to detail steal the show at Hécate. Many of the stylish clothes and accessories here are exclusive to the store, meaning you'll be hard-pressed to find anyone else wearing the same thing. With everything from work wardrobe staples to festive party outfits, this is one of the best options for boutique shopping in Granada when it comes to variety. And as a bonus, their diverse range of sizes available makes it perfect for every customer.
Address: Paisaje Conde Alcalá, 2
El Rocío
Looking for a flamenco-inspired getup to commemorate your time in Granada? Step away from the cheaply made dresses in the souvenir shops. Instead, head to El Rocío, widely regarded by granadinos as one of the best places to buy flamenco dresses and accessories in the city. Pick up an outfit here for Granada's weeklong fair in June and you'll fit right in among the stylishly dressed Andalusian women.
Address: Calle Capuchinas, 8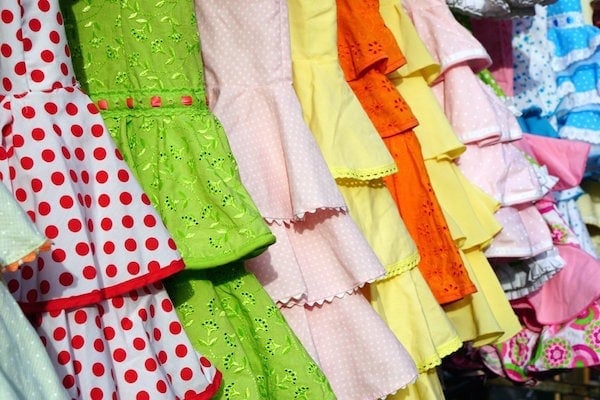 Alexandre Boutique
For more than 50 years, Alexandre Boutique has been a must when it comes to boutique shopping in Granada. Their well-earned reputation as one of the most stylish shops in the city is reflected in their commitment to unique, eye-catching trends. At each of their two locations in Granada, they have a professional, friendly staff on hand who will be more than happy to help you find something you'll look great in.
Address: Calle Puentezuelas, 16
Munira
A true gem tucked among the tacky souvenir shops surrounding Plaza Nueva, Munira sells beautiful handcrafted leather goods. Their exquisitely crafted leather handbags, wallets, phone covers and more feature spectacular attention to detail. Additionally, they also sell lovely artisanal silver jewelry and small paintings to give a granadino touch to your home. When it comes to souvenirs you'll treasure forever, this is a one-stop shop for boutique shopping in Granada!
Address: Plaza Nueva, 15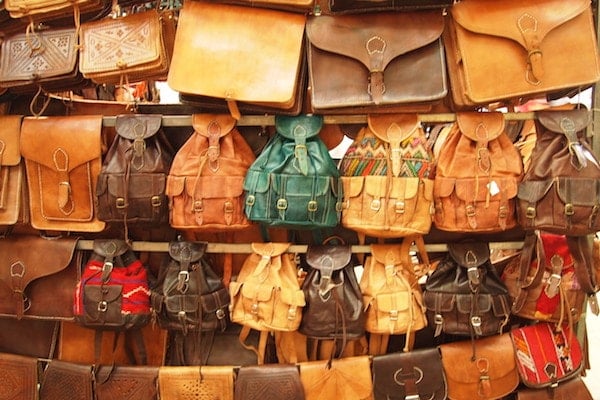 After a successful day of boutique shopping in Granada, join us in the evening for our Tapas, Taverns & History Tour! This exclusive, small-group tour will take you behind the scenes of some of Granada's most iconic hidden tapas bars. Learn why locals have loved these places for generations and try some of their best bites!
[insert-products-horizontal product_ids=7]
Life is too short to speak one language and stay in one place. Three years ago, this philosophy took me from familiar Ohio to sunny southern Spain. Usually drinking tinto de verano, reading Lorca, or attempting to dance flamenco (not all at once). Follow my blog, Viatic Couture, for more.
Latest posts by Lindsey Zimmerman (see all)