September is a lovely month in Malaga. It's still warm enough to go to the beach on the weekends, but without the scorching August heat.
The city is alive as locals have returned from vacation, and the city retains its authentic charm. This makes it the perfect time to visit and explore! Here are our best tips for things to do in Malaga in September.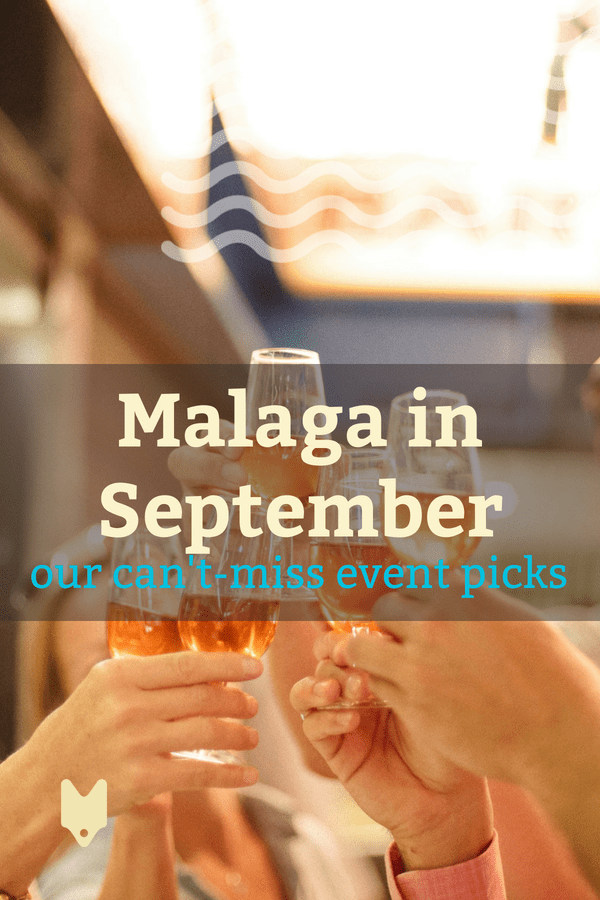 Step into a Goya painting at the Feria Goyesca in Ronda
The Feria de Pedro Romero takes place from late August until early September in Ronda, a small town in Malaga province (and a fabulous day trip from the city!). Historians consider Ronda the birthplace of modern bullfighting, whose matadors the iconic Spanish painter Francisco de Goya portrayed in many of his works. It's only appropriate, then, that part of the fair is dedicated to making Goya's works come alive in the modern age.
During the festival, you'll see a parade of carriages with women and men dressed in period clothing. You'll hear flamenco and international music filling the air until late into the evening. Make sure to reserve your hotel ahead of time, though. This festival is one of the most popular things to do in Malaga in September. This year's event will take place from August 28-September 2.
Celebrate local wines at the Wine Harvest Fair in Mollina
Every year, during the second weekend of September, the town of Mollina (about 60 km from Malaga capital) celebrates the wine harvest with a wine-themed fair. If you fancy yourself a wine connoisseur, this will certainly top your list of things to do in Malaga in September!
Events include wine tastings, a ride through the city on a unique "wine bike," horse shows, and the opening of the fairgrounds. This, along with the local wines and regional gastronomy, makes for a great weekend escape!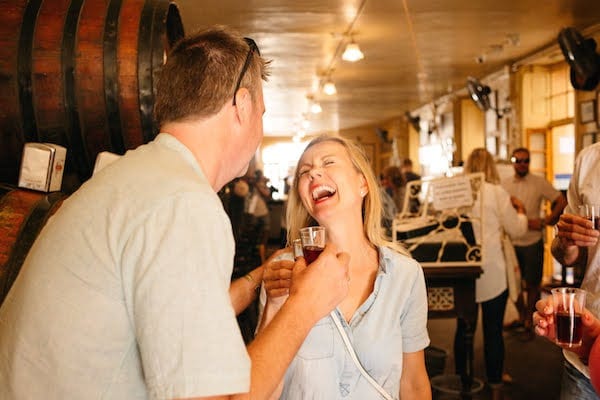 Enjoy a cross-cultural weekend at the Festival de la Luna Mora
Guaro is a town about 44 km outside Malaga capital. On September 7 and 8, they'll celebrate a festival that brings together the roots of Andalusian culture. The Luna Mora Festival aims to show the cross cultural influences from the three dominant religions that coexisted in the town years ago: Christian, Muslim and Sefardi.
You can support local artists selling artisan crafts, enjoy diverse concerts, and take part in unique workshops and parades. And of course, you can devour all the local food and drink your heart desires! This is a great option for those traveling with the whole family. It's something that visitors of all ages can enjoy!
Be curious on the European Researchers Night
On the evening of September 28, join people in 350 cities across 32 European countries in celebrating the European Researchers night. At Malaga's edition, you will have a chance to get up close with sea life, learn about groundbreaking women in science, and even extract your own DNA to take home! Those are just a few of the dozens of activities scheduled for this innovative and fascinating event. Activities take place in different venues around the city. Make sure to check the schedule to find out what most interests you.
Take a food tour!
There are so many wonderful things to do in Malaga in September. However, we think taking a food tour is a great way to learn about our fascinating city! There's no better way to get to know a city than by eating your way around it.
Our Tapas Like a Local Tour will introduce you to the wonderful world of Malaga's rich gastronomy as only locals know it. You'll step into hidden tapas bars that malagueños know and love best. You'll come away full, happy, and armed with knowledge about how to eat like a local throughout the rest of your stay. We hope you're hungry!