Today David shares his classic chorizo a la sidra recipe. This easy Spanish recipe is always a bit hit!
With summer on the way, my go-to dish right now is chorizo a la sidra—Spanish chorizo cooked in cider. The perfect combo of smokey, paprika-spiced pork and sweet apple, this classic tapas recipe is quick, easy, and incredibly tasty!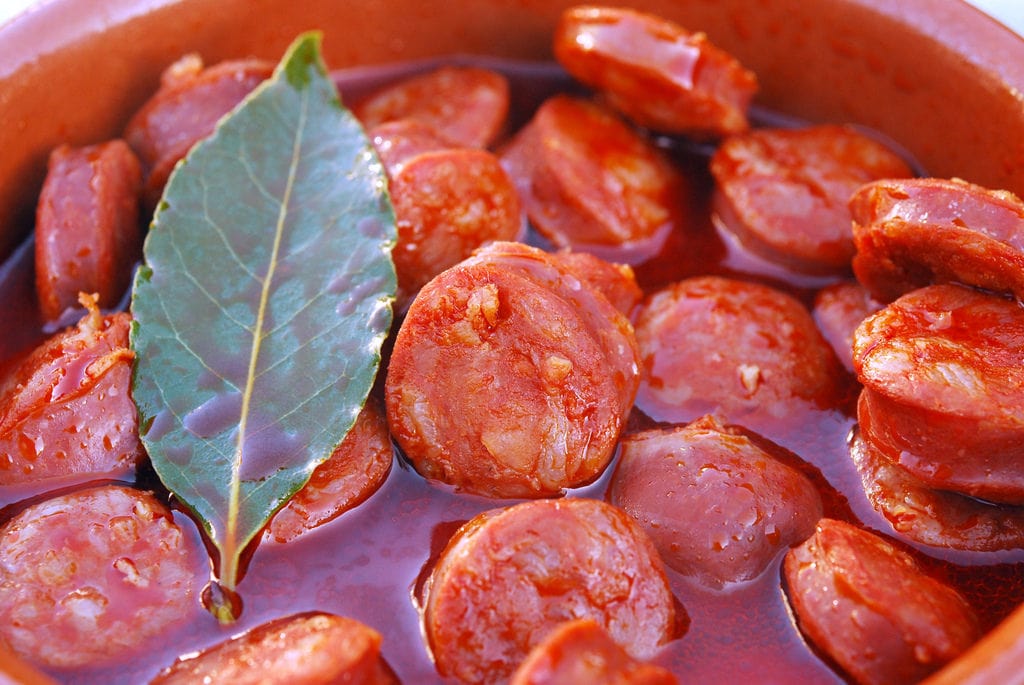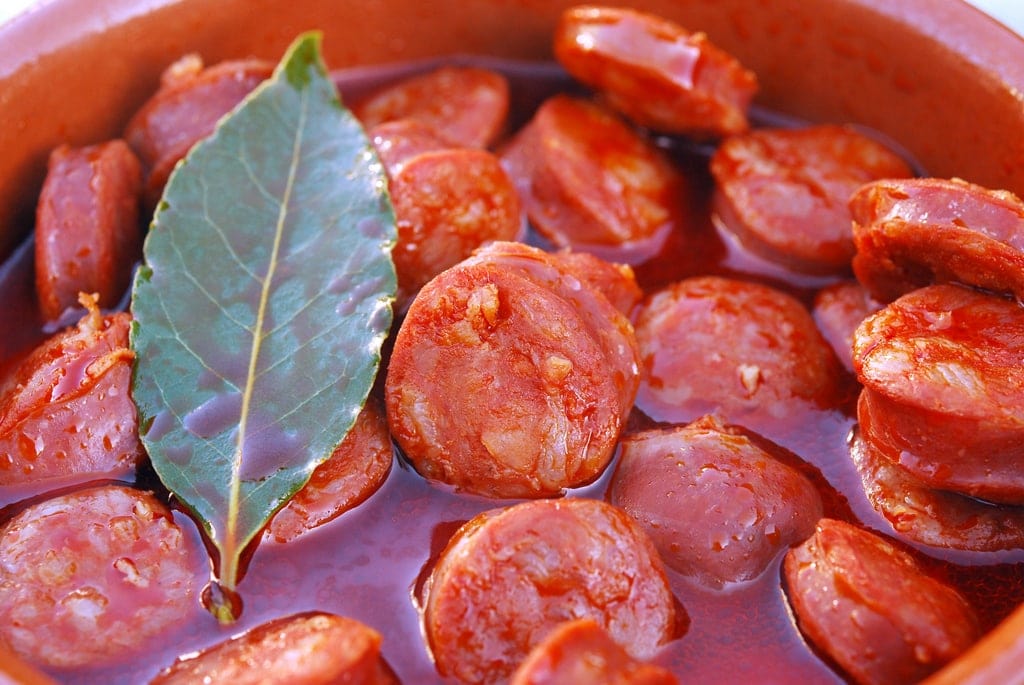 Choriza a la sidra is a dish you'll find all over Spain, with two ingredients popular with every chef in the country: chorizo sausage and hard apple cider from Asturias. During the summer months, a cool glass of this lightly alcoholic, lightly fizzy cider is a welcome relief from the heat of the day. But its flavors really shine when it's paired up with its partner in crime; salty, smokey, and spicy chorizo.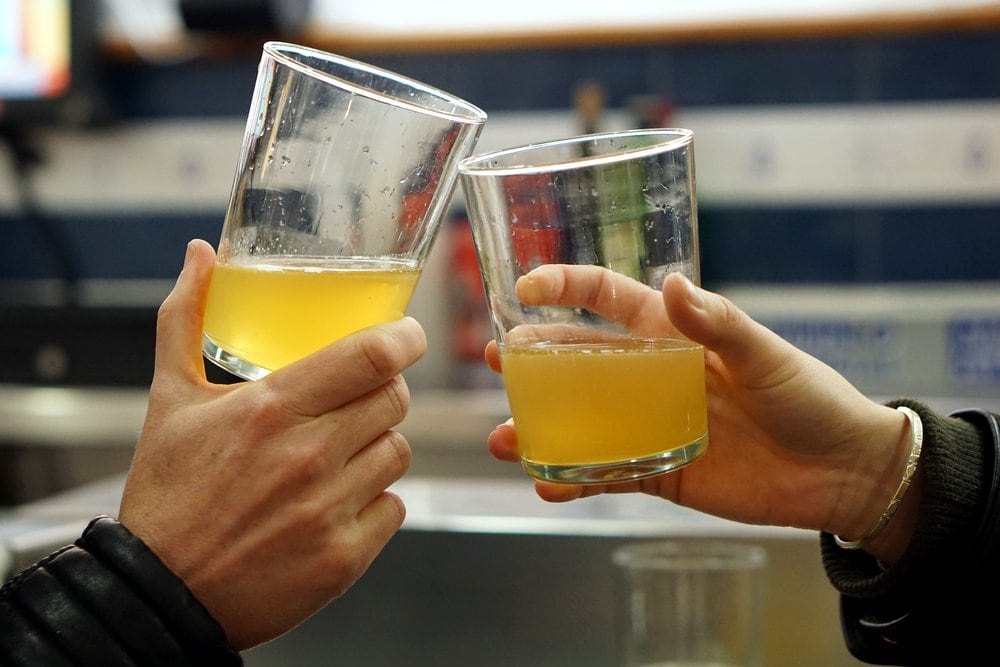 Given how simple this recipe is, it's important to only use the best quality ingredients that you can afford. There's no room to hide here! This is a great side dish at barbecues, and can be eaten alongside salads, pasta dishes, or just eaten straight out of the bowl with a hunk of crusty toasted bread.
CHORIZO COOKED IN CIDER RECIPE (CHORIZO A LA SIDRA)
Chorizo a la Sidra (Chorizo Cooked in Cider)
Try this classic Spanish tapas dish: smoky chorizo sausage cooked in apple cider.
Ingredients
500g of chorizo (fresh or semi-cured)
1 tablespoon of extra virgin olive oil
1½ cups of apple cider
2 bay leaves
2 tablespoons of parsley, roughly chopped, to serve
Instructions
Slice the chorizo into two-centimetre pieces (just under an inch) and set aside.
In a frying pan, heat the olive oil over a medium heat.
Add the chorizo to the pan, and fry until the pieces start to brown (roughly 5 minutes).
Add the cider and the bay leaves, and toss the chorizo to coat. Simmer for 5-8 minutes, or until the cider turns syrupy, with streaks of red oil on top from the chorizo.
Spoon into a bowl, and garnish with the chopped parsley.
MORE DELICIOUS TAPAS RECIPES
What do you think of this recipe? Let me know in the comments below!