As I continue my journey as an entrepreneur in Spain, I decided to attend a blogging conference to try to take my blogs to the next level. TBU (Travel Bloggers Unite) was held last week in Porto, Portugal and I am extremely happy that I made the decision to go. Over the next couple of months I will be telling you all about the conference, the incredible city of Porto, and what to visit in the north of Portugal, a place I was able to explore thanks to the Visit Porto campaign to work with travel bloggers.
If you are interesting in learning more about travel blogging, feel free to leave a comment below and I'll try to address any questions you might have in future posts.
Coming Soon on Spanish Sabores
My new favorite food market in Europe
Portuguese art and tilework
Things to do in Porto
An introduction to Portuguese food
What you need to know about Portuguese wines
Why the small town of Pinhão makes a great escape
Sleeping at a monastery overlooking a graveyard!
Exploring Guimarães: 2012 European Capital of Culture
Why visiting Braga should be on every Portugal itinerary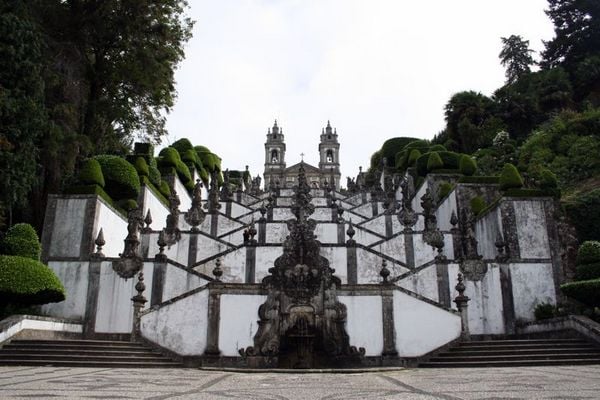 The hotel that offers guests these spectacular views
After seeing these pictures wouldn't you like to visit Portugal?
See even more about my Portugal trip on the Facebook page!