The picture perfect town of Lekeitio has more to offer than stunning views and small town charm. It's also home to what may very well be the best fish in Basque Country— and that's saying a lot in the food-obsessed culture of Bizkaia!
Meson Arropain is a quaint Basque restaurant on the outskirts of Lekeitio (meaning it's a whopping 15 minute walk from the center of town). It's owned by Javier, a Basque man and Lekeitio local and his Tibetan wife, Sonam Dolma. He entertains guests while serving his dining room with pride, and she runs the kitchen, cooking fish after fish to absolute perfection.
What we tried
Although the menu is undoubtedly Basque and specializes in fresh local fish, Dolma adds her Tibetan touch by offering an appetizer of Tibetan dumplings, momos. Delicious (though slightly out of place), I'm sure they are the best in the region and a way for local diners to connect to Meson Arropain on a more personal level.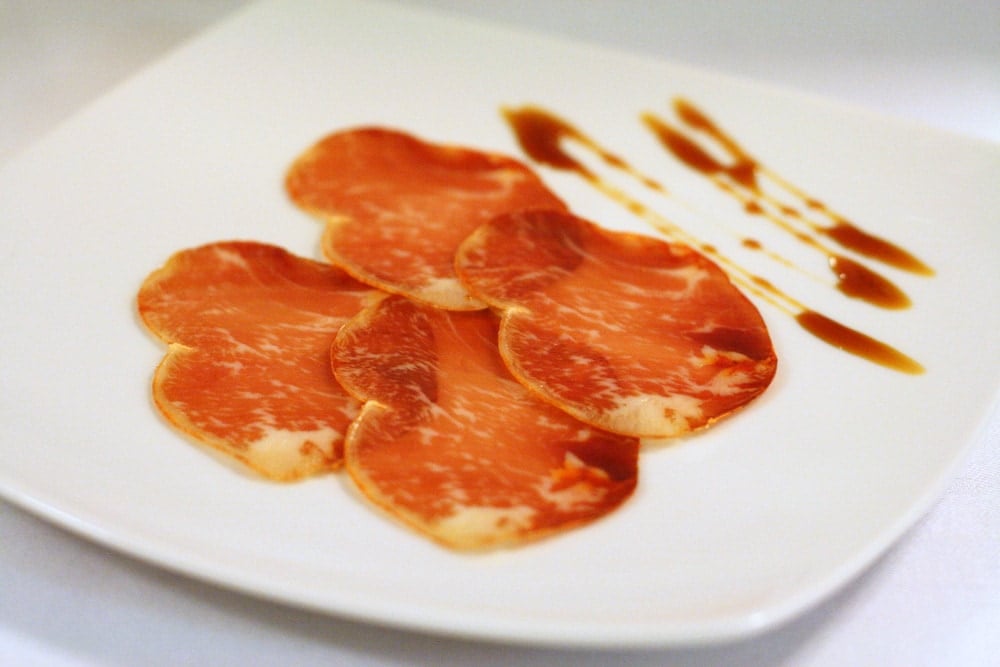 The menu is short yet it's still difficult to decide. Luckily Javier brings us some complimentary lomo Ibérico while we debate. With something to nibble on and a refreshing glass of local txakoli, we aren't in any rush.
I couldn't resist trying their famous sopa de pescado, fish soup in the classic Basque style. It was perfection in a bowl, and one of the most flavorful broths I've ever tried. I have set a personal goal to learn how to make this one day.
For our main course we shared two fish dishes (although I would have liked to have tried them all). The Basque style hake with prawns and clams was covered in a delicious sauce and the fish was extremely fresh.
But the star for me was the simply grilled sole, literally cooked to absolute perfection. It was so simple but so flavorful and was truly a sign of how perfect technique and the best quality products can be magical. Forget sauce and spice, this is an example of simplicity at its best.
Dessert didn't measure up as is usual in our Spanish dining experiences. It was a brownie with ice cream, nothing more.
Our enormous meal (we were stuffed) with one dessert, one coffee and a bottle of wine came to 92€. We felt it was well worth it and a must stop in Lekeitio.
The Highs: Fish cooked to perfection in a home-like ambiance.
The Lows: The dessert simply wasn't on the level of the food, which is a shame.
The Verdict: I will be back every time I'm in the region.
Meson Arropain
Iñigo Artieta Hiribidea, 5