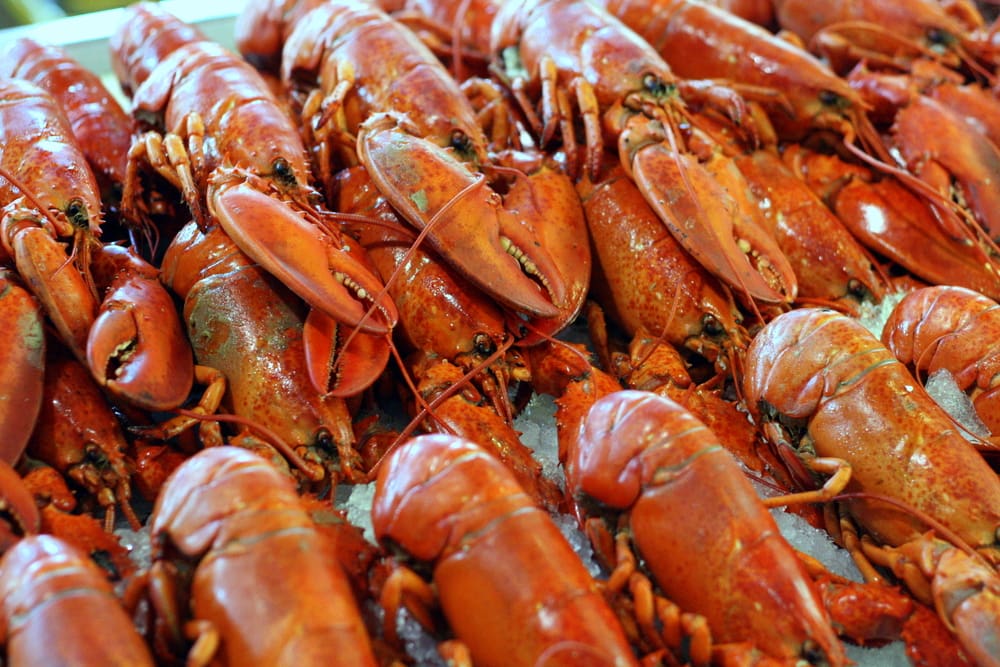 As I head into Boston to speak this weekend at the Women in Travel Summit, it's only fitting I choose Tamara, a fellow Massachusetts born traveler, for today's edition of Comfort Food Fridays! Tamara grew up on Cape Cod, the tail of Massachusetts known for its gorgeous beaches and some of the best seafood in the United States (if not the world!).
I grew up spending summers at our Cape house, and some of my best memories are of jumping waves at the beach, going fishing with my Dad, and enjoying the bike trail at the national seashore. Clam chowder and fried fish platters were summer treats (as was homemade ice cream). I can totally relate to Tamara's Cape Cod comfort foods, and envy that she gets to return to the Cape when visiting her family!
Tamara and her partner Donny are permanent nomads and have been traveling since 2004! That's over 10 years of scouting out some of the most delicious bites all around the world! They interviewed me awhile back on their Food For Thought Series and now it's their turn…
Name: Heather Tamara Loeber
Blogging at: Turtles Travel
Hometown: Yarmouth, Cape Cod, Massachusetts
What foods do you associate with "home"?
I grew up in the northeast of the US on Cape Cod, in Massachusetts, a place well-known as a summer vacation spot. Most of the dishes that bring back a sense of "home" involve seafood: steamers (clams) dipped in lemony melted butter; mild, sweet Bay Scallops; lobster and of course, New England clam chowder. Tender chopped clams, potatoes, onions and spices in that classic, creamy chowder bring back wonderful memories of the ocean and the comforts of home.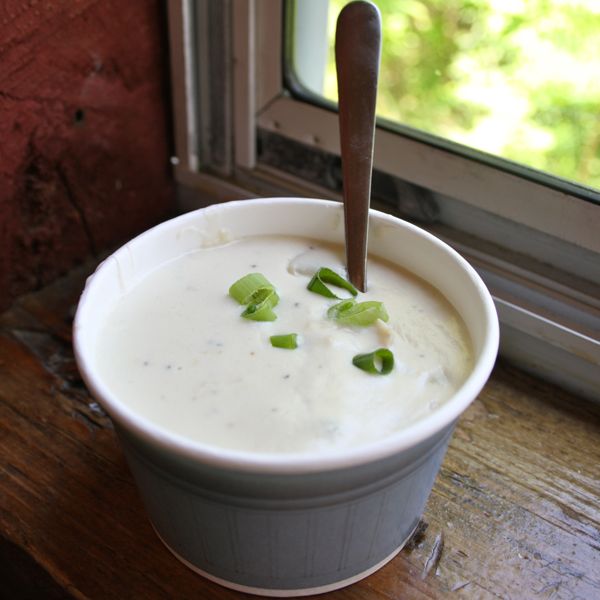 What comfort food do you most miss while traveling?
Even though you can find pizza almost anywhere in the world, real, New York pizza is hard to come by. I'm not claiming New York is the only place to find this delight, but it's my personal association for sure. The crust is thin, with a crunchy edge, yet enough chewiness allows (and you must eat it this way) folding it in half lengthwise. Sauce is light, and flavored with just the right herb and spice mix. Cheese is fresh and gooey. It's hard to beat a slice as big as your face from Koronet Pizza in near Columbia University, or from Grandpa's Brick Oven Pizza in my old upper-Manhattan neighborhood, Inwood.
What's a new comfort food you've discovered during your travels?
Soup has always been one of my favorite comfort foods, and several local specialties discovered on our travels have become new favorites. Sour, spicy Assam Laksa from Malaysia and Lao-style Khao Soi, with wide rice noodles are two among many. As a high school exchange student in Japan, tonkotsu ramen and curry udon became true comfort foods.  I still look to both when I need to fill my belly and my heart.
I am equally obsessed with soups but haven't traveled in Asia yet– I'll add these to my must-try list! But as a fellow Massachusetts born foodie, clam chowder and bay scallops are my comfort foods too! 
You can follow Tamara and her travels on Twitter and Facebook too!
What's your favorite comfort food?