Another Christmas has come and gone, but this year instead of eating Christmas cookies, clam chowder and fried cod in Massachusetts, or fish soup, boiled prawns, and turrón in Cadiz, I spent the holidays in Madrid for the first time, enjoying my Mexican friend's tamales, rice and beans on Christmas Eve and my Swedish friend's meatballs, ribs and herring on Christmas day.
I ate plenty of comfort foods, they just happened to be from my friends' cultures and families instead of my own this year, which was an unexpected change from the norm!
In case you missed it, last Friday I introduced a new series on the blog called Comfort Food Fridays, in which I'll be interviewing fellow food and travel bloggers about their favorite comfort foods from their hometown as well as the foods they've fallen head over heels for around the world.
Today's guest is my good friend and fellow Spain blogger Cat Gaa, who left the Chicago skyscrapers for the charming corners (and tapas) of Seville, Spain.
Full name: Cat Gaa
Blogging at: Sunshine and Siestas
Hometown: Wheaton, Illinois (about 30 miles from downtown Chicago)
What foods do you associate with "home"?
I am about as Midwestern as they come! I grew up eating casseroles and lots of meat and grains. In fact, the first thing I want off the plane is a Chicago-style hot dog from Portillo's, an Italian beef chain. I'm also serving Italian beef sandwiches at my upcoming wedding to a Spaniard!
What comfort food do you most miss while traveling?
I don't often miss foods when I'm traveling because I'm too busy trying new dishes, but I do miss Spanish coffee. The American drip stuff or the bitter coffees I've had abroad just can't cut it!
What's a new comfort food you've discovered during your travels?
I've come to miss Spanish foods when I'm traveling, particularly lentil soup and fabada. My favorite foods are the ones you can eat with a spoon!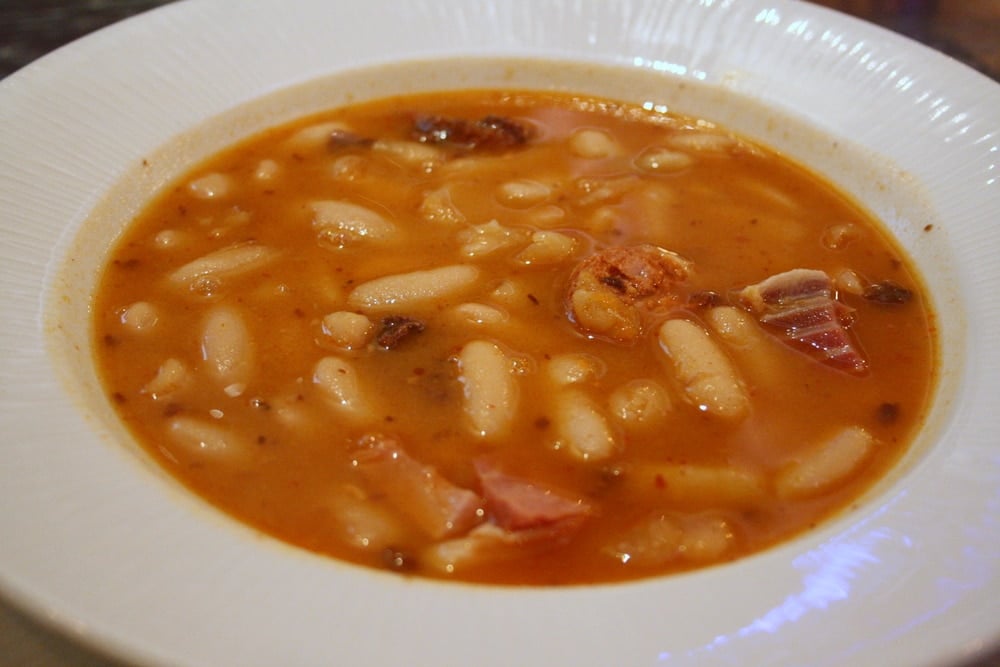 Yum! I love stews and soups as well. Although choosing a favorite would be difficult…
You can follow Cat in Seville on Twitter and Facebook too!
What's your favorite comfort food?
Feature photo by Arnold Gatilao of flickr CC