The Perfect Walking Route to See the Christmas Lights in Madrid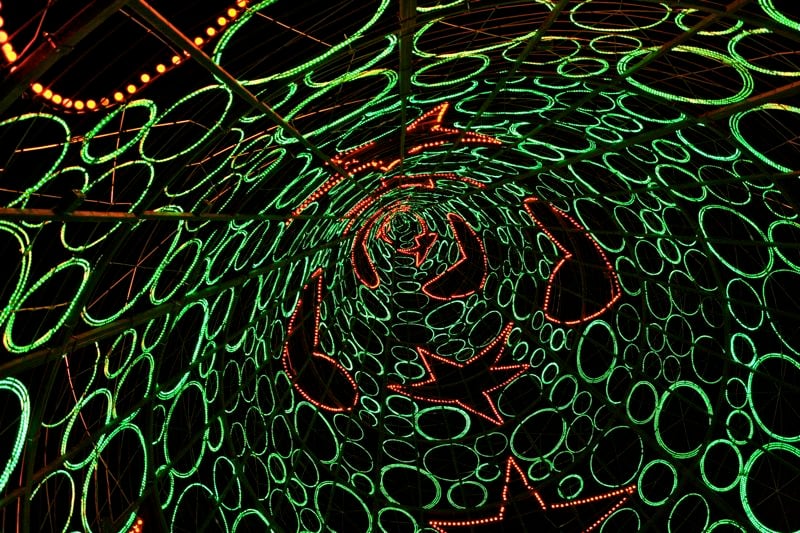 It's Christmas time in Madrid…
and that means that despite the "crisis" the city is must to show its Christmas spirit with its annual Christmas lights. Placed strategically around the shopping areas in the city center, these lights are quite pretty and going to see them is the perfect excuse for an evening stroll. So bundle up, wear comfortable shoes, and work up an appetite on the perfect walking route to see this year's lights in Madrid!
Where to start: Puerta de Alcalá
Start the walking route at the beautifully decorated Puerta de Alcalá. I just love the doves– aren't they pretty?
Cross the street to Calle Serrano
Calle Serrano is full of different colored, modern looking lights. I really liked them, although they were hard to photograph!
The best photo ops are in the middle of the street but Ale got really nervous every time I tried to take one while crossing!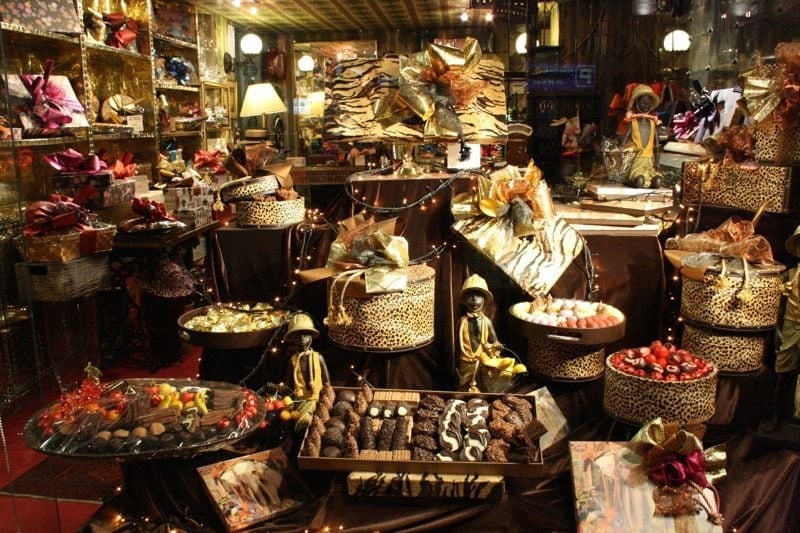 On Calle Serrano you can also window shop the many gorgeous displays.
See the chandeliers on Calle José Ortega y Gasset
These pretty lamps light up one of Madrid's most exclusive streets.
See the shimmering snowflakes at El Corte Inglés
Isn't consumerism pretty at Christmastime?
Another middle of the street attempt…
Loop around to Paseo de la Castellana
The lights on la Castellana aren't too impressive, but some of the hotels have a nice display.
When you make it to Cibeles, turn right on Calle de Alcalá & Continue to Gran Vía
Everyone seems confused about Gran Vía's New York City skyline theme…
But as the traffic races by it's still gorgeous at night!
Stroll along Gran Vía until Callao and take a left on Calle Preciados
I don't have any great pictures of this area because I was so distracted by all of the shopping!
Finally, you'll arrive to La Plaza del Sol
And you'll see Madrid's Christmas Tree!
You'll be cold and tired so make your way down Calle Carretas…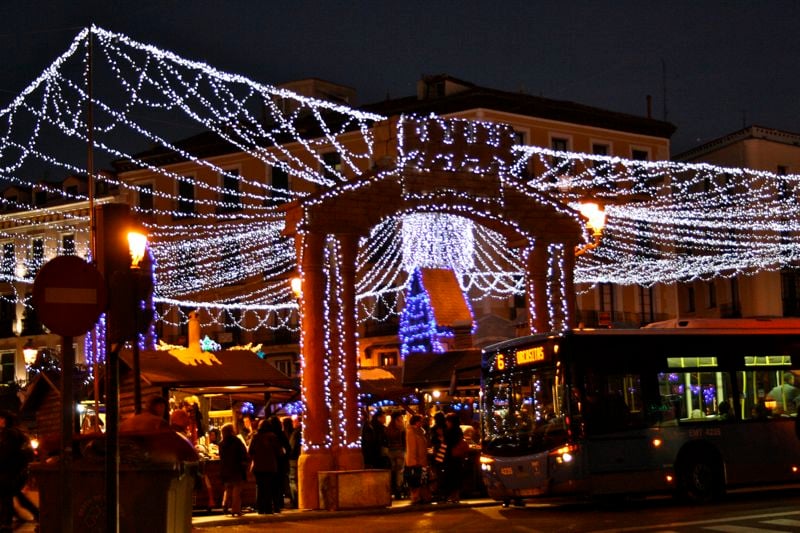 Make one last stop in the Christmas market in La Plaza de Jacinto Benavente
And, finally, treat yourself to some well deserved Churros y Chocolate at Cafe Pozo
The End!
It's a long walk, but I really enjoyed it. The Christmas lights in Madrid are beautiful and fun to photograph. There are also lots of shops and cafes to stop in on the way to warm up! Just be careful shopping on Calle Serrano!
Where is your favorite place to see Christmas lights?