DELAYED: This trip is postponed until 2018– but send me an email to be the first to know when it's released!
I am bursting with excitement to announce Devour's first ever multi-day trip, an Andalusia Culinary Tour that will take place this September (2017) in the heart of beautiful Andalusia! I'm even more excited to tell you that I will be leading the trip myself, along with my Devour Spain co-founder (and YouTube star!) James Blick.

After five years of working day in and day out to build our walking food and wine tours (which are still growing!), we've decided to venture into the exciting world of multi-day trips.
Why?
I realized that when my family and friends come to visit our itinerary always includes renting a car and venturing out into Spain's sprawling countryside and picturesque small villages– places I consider absolutely essential to understanding the real Spain.
Our trip, tentatively titled Devour Andalusia: A Delicious Journey Through Southern Spain is basically my dream vacation– the places I'd take my friends and family if they were visiting (hint, hint Mom and Dad!).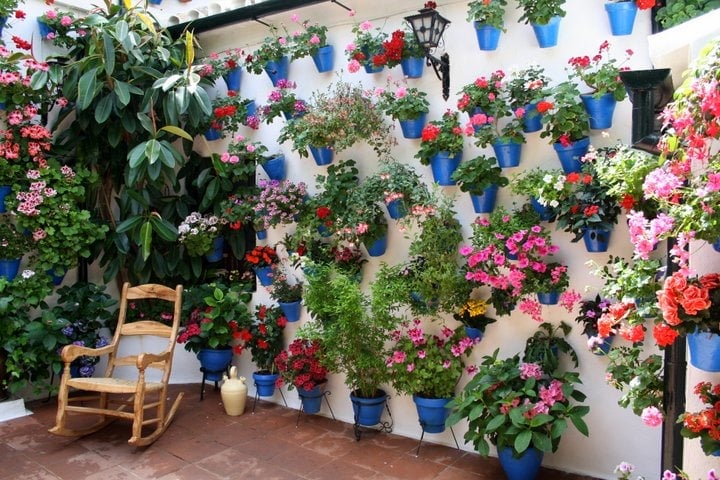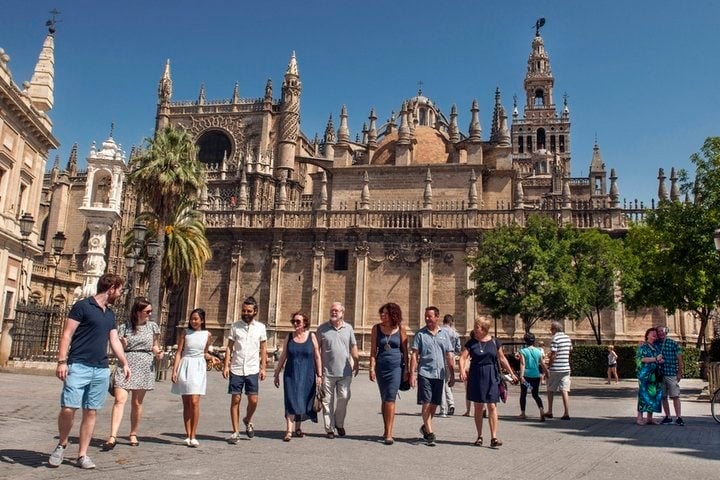 I chose to host our first trip in Andalusia because it is the first place I ever lived in Spain, and a part of the country I know inside and out. The most difficult part was deciding which parts of this enormous region to include on the itinerary– the only way to narrow it down was knowing that we could always plan more trips in the future!
A Sneak Peek at My Dream Andalusia Culinary Vacation — Join Me This September!
What does my dream trip look like?
Well, to start, we'll be staying at the best local hotels, unique properties filled with small details you'll remember long after the trip is over. As expected, we'll be eating at amazing restaurants, down-to-earth chef-owned eateries that are proud to support Spain's farm to table movement. And speaking of farms, we'll be visiting an organic olive oil producer, a family-run Iberian ham farm, and two award-winning wineries. We'll even get to visit the ethical foie gras producer featured in this incredible documentary.
We'll meet the producers of Spain's culinary staples and go behind the scenes to learn why these products are among the best of their kind, anywhere in the world.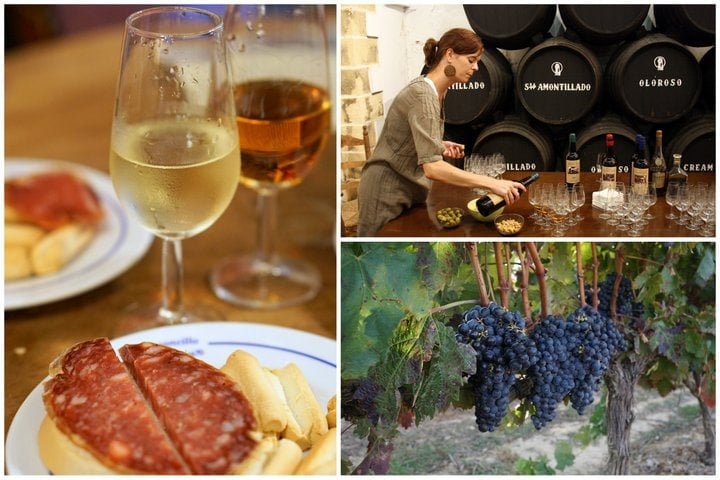 It won't be all food, of course! I do have other interests! 😉 Between meals we'll experience the incredible, layered culture of Andalusia, a region as colorful as any, bursting with history, architecture, and folklore. You'll also have downtime to take in some of my personal suggestions for additional shopping, food, or museums, or to simply relax on the hotel terrace with a glass of wine!
The Devour Philosophy
If you've ever taken one of our walking food tours, you already know that we strive to offer the perfect combination of food, culture, and history. Our tours always feature the best quality food and wine but aren't at all pretentious about things. We show you the real Spain, quirks included! We practice responsible tourism, meaning we work exclusively with small (usually family-run) businesses, and make sure our local partners earn a fair wage for their work.
What to Expect on this Culinary Tour
An incredible, food and culture lover's adventure through one of the most beautiful and historic regions in Spain.
The valuable perspective of two expert insiders (James and I!) who are passionate about promoting Spain's uniqueness at every opportunity.
Top quality guides, chefs, and local experts– we work with the very best people in this industry, people who ensure you'll have an unforgettable experience.
The perfect pace: not too fast, not too slow– this will be a trip where you will be able to fully enjoy yourself and still see some of the top sights in Spain. We are not a whistlestop tour– but rather an immersive travel company that believes in slowing down sometimes!
Behind the scenes experiences: our own insider's food tours, exciting tapas tours, private winery visits, organic farm visits, exquisite tasting menus, chef-led dinners, and much more. You'll have VIP access to some of Andalusia's most incredible spots.
Trip Highlights
Get behind the scenes access to Andalusia's foodie gems– organic farms, centuries-old wineries, chef-owned restaurants and more!
Savor the world's best ham— organic, acorn-fed, Iberian black-hoofed jamón ibérico de bellota at one of the world's most stunning family-run farms.
See Andalusia's top sights: the Seville Cathedral (and Christopher Columbus's tomb), the Cordoba Cathedral-Mosque, and the Jewish quarter of both cities.

Discover the exciting world of sherry wines– and learn why they are some of the best (and most undervalued– AKA bargain wines!) in the world. 

Experience one of the most memorable flamenco performances in Seville, on our own Tapas and Flamenco Tour. You won't just watch the show– you'll learn this artform's history and discover the different people and artisans that make it all come to life on stage. 

Cook the most delicious Andalusian specialties at one of the region's best (and certainly most beautiful) cooking schools, located in the hills of the whitewashed hilltop village Vejer de la Frontera.

Enjoy a once-in-a-lifetime private visit to the world's first ethical foie gras producer, as featured on NPR and in the New York Times.

Stroll the magnificent arches of Cordoba's 1000-year-old Mosque-Cathedral– a true work of art and a must-see monument in Spain.

Devour tapas while rubbing elbows with the locals at Seville's most famous historic tapas bars. Try their house specialties and take in this unique ambiance!

Meet the chefs at some of Spain's best eateries, while trying their modern tapas.
Visit the spectacular underground caves in Aracena– called the "Cave of Wonders" (and featured in the movie "Journey to the Centre of the Earth"!).
Go deep into the countryside and enjoy a private tour of sprawling olive groves before tasting some of the best organic Extra Virgin Olive Oil in the world.
Discover Cordoba's tangled roots, and learn about its Muslim, Catholic and Jewish inhabitants. Take in a VIP pre-dinner concert of Sephardic music in a private patio.
Taste Andalusia's best red wines at an up and coming winery outside of the picturesque Andalusian white village, Arcos de la Frontera.
Learn all about the most famous (and expensive) tuna in the world– Spanish blue fin tuna. Discover the local ancient tuna fishing methods, and taste the salting and smoking traditions as you enjoy a tuna tasting menu at the most famous restaurant in the country for this valuable fish.
Interested in joining me?
UPDATE: All details are finalized and we are filling the last spots now! See here for all updated information!
We are just finalizing the final details for the trip, and will be announcing it officially on our websites very soon! What I know for sure is:
Dates: 16-24 September, 2017 (9 days, 8 nights)
Price: Starts at 2995€ and includes accommodation in lovely boutique hotels, all food/drink (except a couple of free time meals), two knowledgeable guides, and all of the itinerary's exclusive tours, visits and tastings! Price also includes all taxes and fees. Not included is transportation to/from Seville (the staring point) but we are happy to help you with that!
Spaces: We'll accept only 12 guests on the tour to keep experiences nice and intimate!
City's and villages visited: Seville, Cordoba, Vejer de la Frontera, Aracena, Jerez de la Frontera, Arcos de la Frontera
If you would like more information or want to book one of the limited spots on our inaugural Andalusia Culinary Tour (there are only 12 places!), please email me at [email protected] right away and I will make sure to get back to you asap! This trip is perfect whether you've been to Andalusia many times, or it's your first adventure. I hope you'll consider joining me!
Write me an email with the subject Devour Andalusia Culinary Tour 2017 by clicking here!
Where would you go on your Spain dream vacation?