Fine dining and Michelin stars can be incredible experiences, but I'm the type of girl whose last meal would undoubtedly be a heaping plate of homemade comfort food. Born and raised in New England, I'd probably go for a hot bowl of clam chowder and any of my mom's homemade desserts. I'm salivating as I type.
What Are Comfort Foods?
As an expat and a traveler, I think it's incredible how food has the power to quickly connect you with a new destination. It can even sooth you when you're stressed or homesick. When I'm feeling down, I make apple crisp. Getting sick? Mom's chicken soup recipe comes to the rescue!
But the more I travel, the more I discover new foods that have become comfort foods too. Here in Madrid it's a gooey slice of tortilla de patatas, and when I was studying in Argentina it was empanadas de choclo and sugary dulce de leche smothered pastries.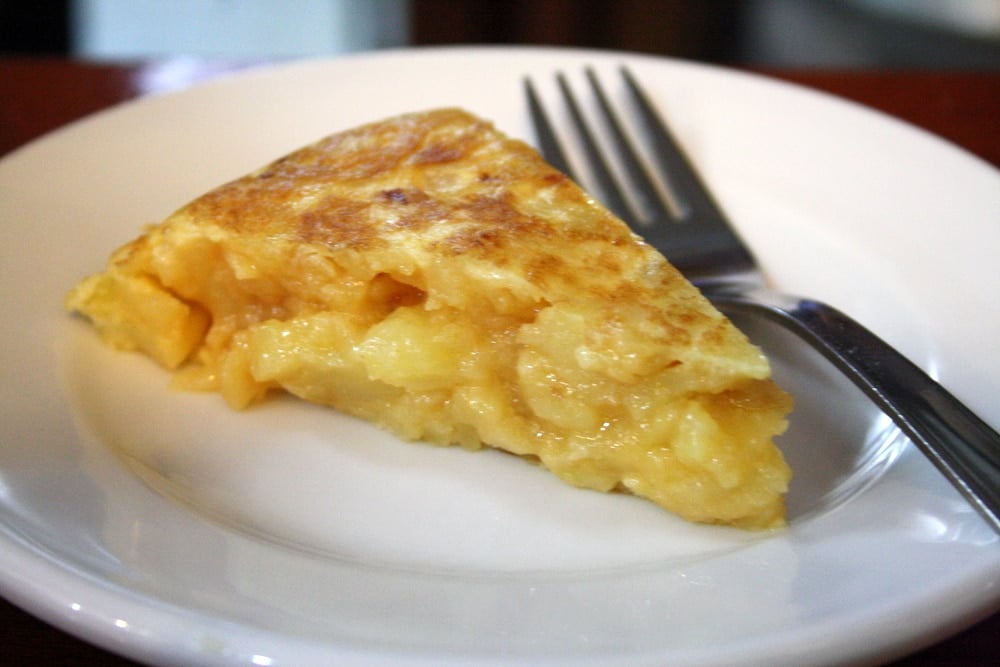 This got me thinking, what do my fellow travel friends consider comfort foods, and what new comfort foods have they discovered while traveling?
I decided to ask, and I hope you enjoy my new series– Comfort Food Fridays!
My first guest is a well known budget travel blogger who is originally from the Philippines, a place I've only dreamed of visiting! All of my Filipino friends are completely obsessed with delicious food, so I knew that Lyndsay's examples of Filipino comfort food would make me very hungry…
Full Name: Lyndsay Anne Cabildo
Blogging at: Discount Travel Blogger
Hometown: Manila, Philippines
What foods do you associate with "home"?
There are so many varieties to mention but the easiest to prepare are:
Lumpiang Shanghai (pork springrolls)
Lumpiang Ubud (sprouts springrolls)
Halo-halo

 

(or mix-mix in English, because it's a mix of different sweetened ingredients from beans, coconut jelly, tapioca pearls, bananas, sweet potatoes, leche flan, purple yam, macapuno, sugar, milk, shaved ice and a lot more sweetened fruit you can add in)
Sopas (macaroni soup).
What comfort food do you most miss while traveling?
I always miss sopas, but because its ingredients are easy to find anywhere you are in the civilized world, I always find ways to cook some sopas— especially when it's chilly. Who wouldn't love a nice hot soup in chilly weather?
What's a new comfort food you've discovered during your travels?
I love…
Wonton Mee in Singapore but only from a specific restaurant in Chinatown
Deep fried mushrooms, Tom Yum Kung, Pad Thai, and 2 kilos of mangosteen in Thailand
Ban Xeo, Banh Mi, Bun Bo Hue (beef soup) and cheap REAL coffee everywhere in Vietnam
Bresaola e mozzarella panini in Italy (oh, and you know there's a lot to find anywhere you go, especially Italy!)
That all sounds amazing! I can't wait to eat my way through Asia one day soon. For now I'll have to live off of your descriptions!
You can follow Lyndsay's adventures on Twitter and Facebook too!
What are your favorite comfort foods?
Photo credits: punctuated and The Hippie Triathlete on flickr CC