Last September I attended the TBU Porto travel blogging conference, where I met some amazing people and saw some wonderful parts of northern Portugal. This May, TBU is hosting another conference in Holland, and I am crossing my fingers that I will be able to go. I've only been to Holland once before, when my friends and I spent a couple of days in Amsterdam. We loved what we saw of the city, but unfortunately the rain kept us from getting the full picture.
Has anyone else ever visited a place, but a few months later you felt like you'd never been there? And it's not for the reasons you're thinking! That's kind of what happened to me with Amsterdam. The combination of rain and a short stay really made us feel that we didn't get to know this famous city. Luckily, I have these pictures to look back at to motivate me to visit again– if only we could guarantee the sun!
We arrived late at night and saw the famous flower market in its prettiest light.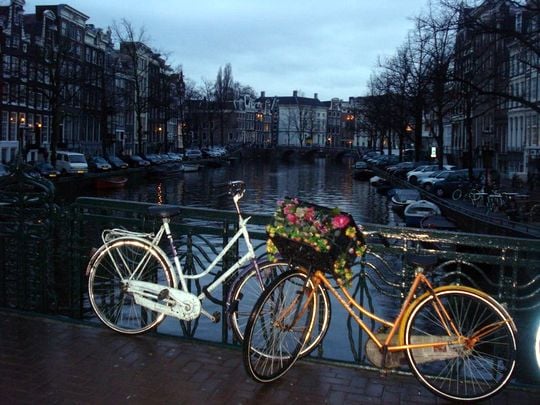 There were bikes everywhere, some more beautiful than others!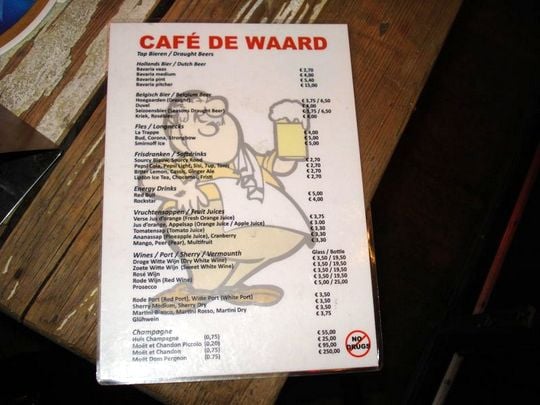 We were surprised by the "No Drugs" warning on some of the menus!
We found Amsterdam to be quite expensive in comparison to Seville (where isn't?) but it didn't matter because it had bagels!
The city was beautiful, filled with narrow houses and canals.
Some examples of the narrow brick homes. Do you see the hooks? They are for getting furniture etc. up!
And, of course, we were surprised by Amsterdam's entertainment options!
Overall, I really hope to be able to go back to Amsterdam and experience more of this great city. I don't know if I'll be biking along with the rest of them (it would probably be dangerous, see here) but I will definitely make an effort to see more of the city and search out some interesting eating options.
Have you ever been somewhere so quickly that you didn't do much?