As summer quickly approaches it seems like most of my expat friends are busy making plans for their summer trips back to the US. I normally visit the US in summer too– but this year I'll be spending all summer here in Spain, and hopefully visiting my stateside friends and family in October.
I'm happy to spend the summer in Spain– after all I'm in the midst of starting a business, Ale just began a new job as well and whenever the heat gets to be too much, we know that we can hop on the next train down to the lovely beaches of Cadiz. But a small part of me is sad that this will be my first summer without backyard barbecues, the wild beaches of Cape Cod, Maine lobster, and Boston day trips. It's the expat sacrifice I suppose!
I feel lucky to be from such an awesome part of the US. Massachusetts, and New England in general, is full of history, amazing food, great people, and beautiful places. Boston is a vibrant and exciting city, a place I would love to live if it weren't for the 8-month winters.
Thinking of my expat friend Cat, who will be experiencing Boston for the first time this summer on her trip stateside, here are some of my top Boston picks. If you are heading to the US this summer why not make Boston a layover stop? Choose from some fantastic Boston hotels then hop on the T and get ready to have fun in my home city!
1. Experience Fenway Park
Let's start big with one of my favorite summer activities in Boston. Seeing a game at Fenway Park is incredible– the stadium (the oldest Major League Baseball stadium in the US!) is picturesque, small and always full of cheering fans. Tickets can be tricky to come by and expensive, as the entire season usually sells out on opening day! But never fear, it is (almost) just as fun to head down to Yawkey Way and see the game surrounded by other ticketless fans at any of the area's impressive sports bars.
2. Stroll Through the Boston Common and Public Garden
The Boston Common is Boston's Central Park and makes a great place for a leisurely walk. Once a former cow pasture, then a British Camp and later the place for public hangings, the Boston Commons is full of history. Today you can attend concerts, public markets and other great events, or simply join the many people eating lunch on the Common. The Public Garden is located adjacent to the Boston Common and is full of bright flowers and manicured trees. It has a lovely pond, which is home to its resident swans and well-known swan boat tourist attraction.
3. Walk the Freedom Trail
The Freedom Trail is a red brick path that leads visitors around downtown Boston, visiting 16 important historic sights. It is a fantastic option for those who prefer a self-guided tour– or those map challenged people (like myself!). If you prefer a tour guide try a free tour by a National Park Service Ranger. The free tours are limited to 30 people, so get there early!
4. Check Out Faneuil Hall
Faneuil Hall is a beautiful Boston building, which used to be a former marketplace and meeting hall. It now serves as an enormous food court and shopping center. While the food court options are a little less than stellar, they do the trick for a quick bite or when no one can agree on a restaurant! With a multitude of cuisines represented here, it is also what I tell people American Food is really like!
Yet the best part of Faneuil Hall is what is happening outside of it. Street performers are usually entertaining the crowds with magic, acrobatics, hip-hop dancing, and comedy shows. The performances are top notch and really fun to watch.
5. Browse the North End
The North End is Boston's Italian section of the city, as well as Boston's oldest residential community. It is a great place to check out, especially when you're hungry! The North End is full of Italian eateries– many of which are very good. Prices vary, so look around for a restaurant that meets your budget.
No visit to the North End is complete without pizza from Regina Pizzeria. Although this place is now a chain, its other locations taste nothing like the original in the North End. I've waited in an hour-long line to eat here– and it's worth it! After dinner try a cannoli from Modern Pastry, right across the street from the crazy popular Mike's Pastry; it's less crowded and just as delicious!
6. Have A Cup of Chowder at Union Oyster House
One of the most authentic places and dishes to try in Boston is clam chowder at the Union Oyster House. It is known for being Boston's oldest restaurant and serving an amazing bowl of New England Clam Chowder. If planning far enough in advance, try reserving the Kennedy Booth where J.F.K. enjoyed many meals in the upstairs dining room.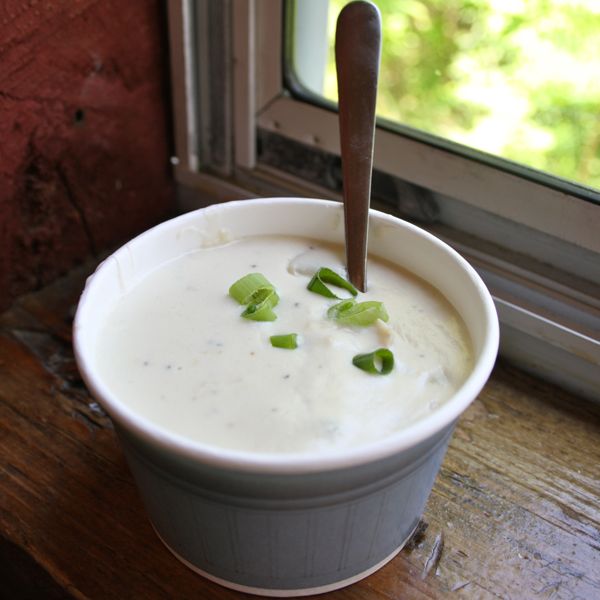 7. Do A Brewery Tour & Tasting
Boston is home to some fantastic breweries, with Samuel Adams and Harpoon stealing the spotlight. Both places offer wonderful brewery tours and tastings– so great that I couldn't choose a favorite. Sam Adams gives a great tour, it's absolutely free, and includes 3 samples and a tasting glass to take home! It is hard to beat, but Harpoon's tours and tastings are also free and include unlimited samples (basically, as much as you can drink in the allotted sample period). The only trade-off? You can't keep the glass!
Boston is an amazing and diverse city with an incredible amount of history and a fantastic food scene. These 7 suggestions just break the surface of the list of great suggestions for a Boston visit. If you have anything to add or question about Boston, please comment below! If you'll be in Boston this summer, I'm officially jealous!