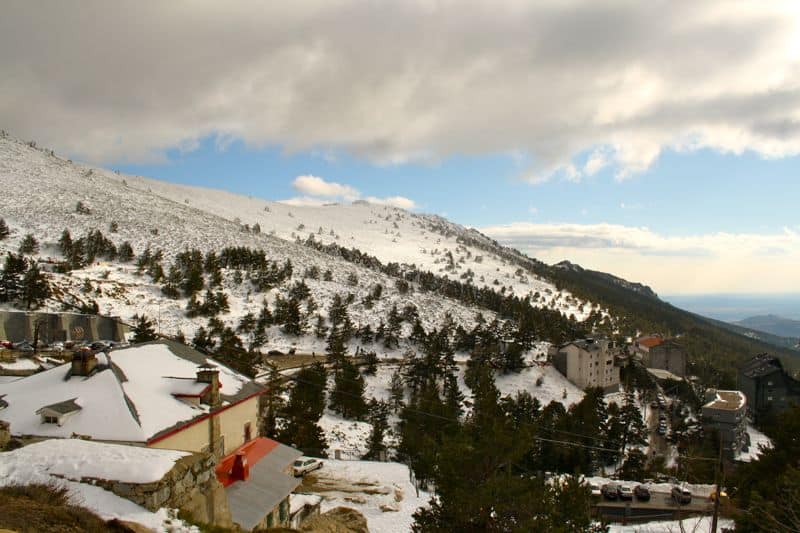 Winter is well on its way here in Madrid, and that means that the Madrileños are busy making their winter getaway plans. One of the most popular winter escapes is going with friends and family to a cozy casita rural, more or less Spain's version of a winter cabin. But for those who enjoy winter sports like skiing and snowboarding, a relaxing weekend lounging by the fireplace doesn't quite cut it. Luckily, Spain has plenty of excellent skiing resorts to keep both the skiers and the "relaxers" quite happy.
Spain's most famous skiing resorts are scattered all around the country, offering something for everyone. So pack your winter jackets and take your ski boots, here we'll show you three of the country's most famous skiing resorts:
Sierra Nevada Ski Resort
Known as the sunniest ski resort in Spain, Sierra Nevada is a winter paradise, located in the province of Granada. Its ideal location is perfect for combining a couple of days in the Moorish city with a ski trip to the Sierra Nevada mountains. If some members of your group don't ski, don't worry. The resort also offers activities like the Russian sleigh, equestrian classes, and an ice skating rink, and the proximity to Granada's many quaint mountain towns is perfect for some lovely day trips.
Formigal
Located high in the Aragon Pyrenees, the Formigal ski resort is ideal for people looking for a local experience. Right on the border with France, it makes the perfect getaway whether you are coming from either side of the border, and the surrounding towns offer cheap local eats. It isn't fancy or too touristy, which perhaps makes it one of the country's most desirable ski getaways. Don't expect staff to speak perfect English, but you'll be able to get by fine with Spanglish!
Baqueira-Beret
Located in the heart of the Pyrenees, only a short way away from Barcelona, this ski resort is known for being the largest winter resort in all of Spain. The surrounding areas offer lovely sightseeing, and ancient Romanesque churches. It is also easily combined with a trip to Barcelona, making it an ideal city-country getaway.  Possibly the best ski resort in Spain for non-skiers, here you'll also find plenty of restaurants, shopping, indoor swimming pools, and spa services.
Whether you ski, snowboard, or simply like to curl up with a good book, Spain offers a ski resort for everyone. So grab your gear and get going!
Have you been skiing in Spain? Where is your favorite Spanish skiing resort?