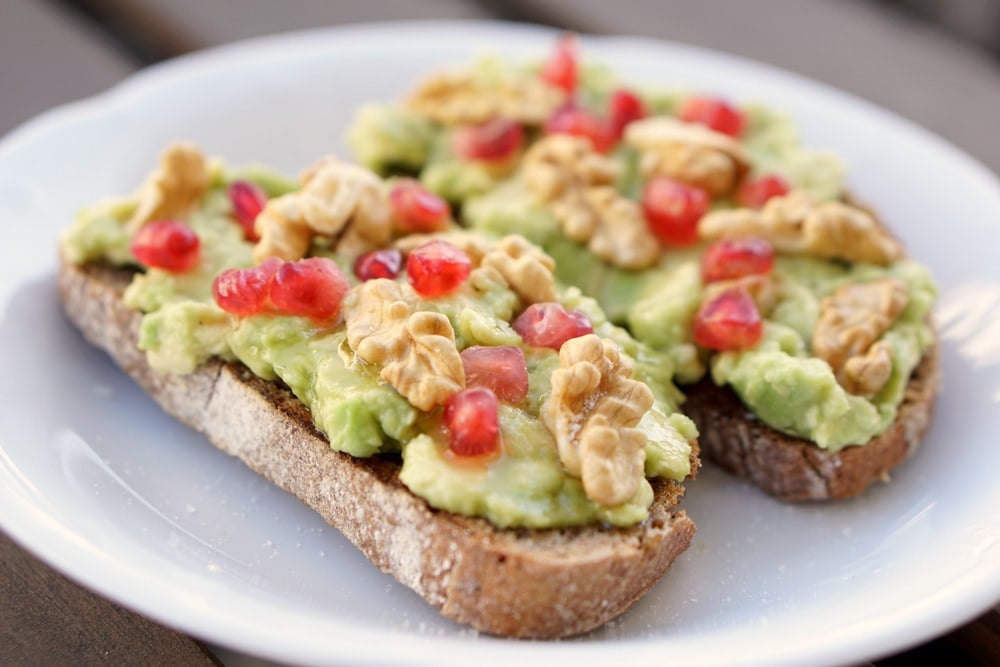 Winter in Spain never ceases to impress. The bounty of fruits and vegetables available in the local markets is incredible; winter is far from barren in Spain. From pomegranates to cabbage, I linger over ripening persimmons and buy walnuts by the bagful on my frequent visits to the Mercado Barceló. It was after one of my recent market trips that I created one of my favorite breakfast tostas ever– an avocado toast with a Spanish twist!
I'd seen online that toast with avocado (apparently called avocado toast by the cool kids) had become a major thing in the US. And our recent visit to New York City proved it true. It was everywhere, always beckoning, and always expensive.
We finally fell to temptation at a gorgeous Australian-owned café near Central Park. I had a doughnut shop on the list for our next stop, so we decided to split an avocado toast with a poached egg on top with a couple of coffees. The toast alone cost $10– plus $3 more for the egg. After tax and tip, we'd spent about $20 just on the toast– and immediately confirmed why we choose to live in Spain!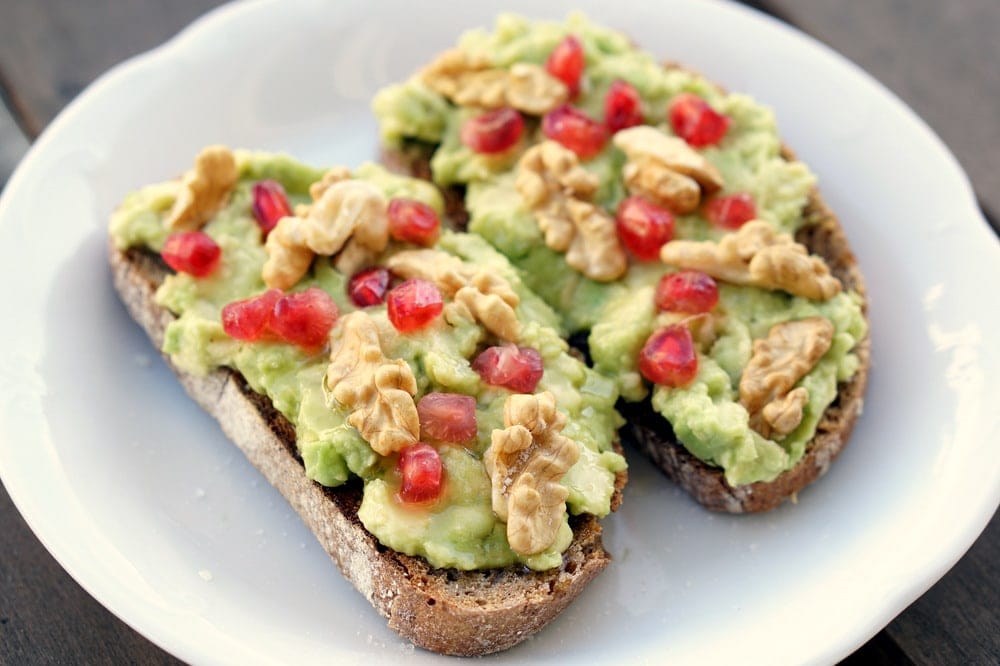 My avocado toast is just as delicious, and I promise you it won't cost $20!
Spanish Inspired Avocado Toast Recipe
A Spanish inspired avocado toast recipe with pomegranate seeds, walnuts and honey.
Ingredients
2

large slices of sourdough bread

or any other type of delicious bread

1

ripe avocado

Fresh walnuts

Pomegranate seeds

Raw honey

Extra virgin olive oil

Maldon salt
Instructions
Lightly mash the avocado and spread atop the toasted bread.

Top with a couple of walnuts, broken in half if possible.

Sprinkle on some pomegranate seeds.

Drizzle honey and olive oil (just a bit) on top. Make sure it's great quality EVOO, otherwise skip it.

Sprinkle Maldon salt (or similar) on top and enjoy!
Nutrition
Calories:
511.19
kcal
Carbohydrates:
56.12
g
Protein:
11.21
g
Fat:
29.51
g
Saturated Fat:
4.04
g
Sodium:
481.69
mg
Potassium:
631.15
mg
Fiber:
9.24
g
Sugar:
12.21
g
Vitamin A:
146.73
IU
Vitamin C:
10.82
mg
Calcium:
50.02
mg
Iron:
3.17
mg
This easy recipe for avocado toast is truly delicious and filled with superfoods (pomegranate seeds, walnuts, avocados, honey and extra virgin olive oil). I'd eat it every day!