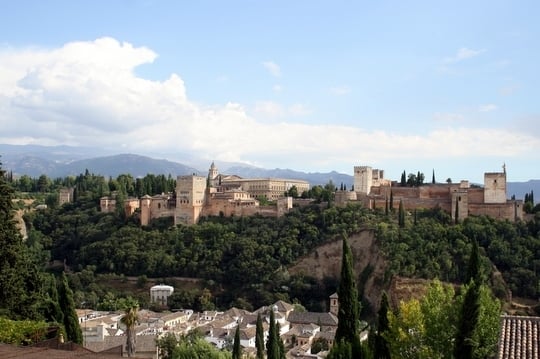 Every trip I take, I'm reminded that Spain is a beautiful, complex country, which is surprisingly diverse despite being around twice the size of Oregon in the United States. Each region is truly its own, offering a different landscape, style of architecture, gastronomy, and people. One of the most strikingly different parts of Spain is Granada. Occupied for nearly 700 years by the Moors, it is a place where two cultures collide in the most beautiful way.
Granada is one of Spain's cities that embraces Spanish tapas culture to the fullest, offering a "free" tapa included in the price of every drink you order, so you might think that any gastronomic traces of the Moorish empire would already be long gone. But then you stroll the street of Calle Elvira and make your way into the hilly Albaicin, where there is probably a Kebab shop per person, and tea houses line the streets. It starts to feel like a slightly more polished version of a Moroccan souk.
Discover Granada on a food tour! Join Devour Granada on our Hidden Granada Food & Tapas Adventure— a 6-stop foodie tour that includes 12 tastes (enough for a full meal), wine tasting, and a cultural walking tour of the old-town!
But between bites of sticky, honey and nut filled pastries and warm, exotically spiced kebabs, you hear clapping and glance over to an impromptu flamenco performance in the streets. A young boy sings soulfully as his father plays the guitar. The gypsy family asks for money after the performance and you can't help but contribute.
Read More: Best Places to See Flamenco in Granada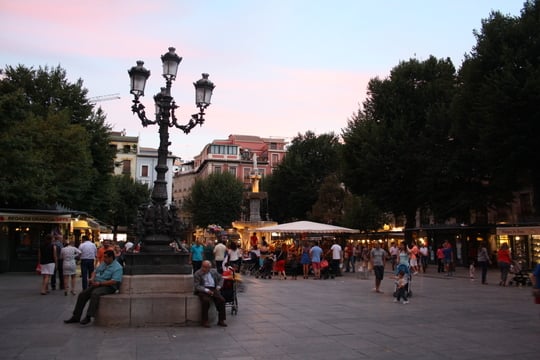 Granada is the Alhambra, the Albaicin, the graffiti in the streets, and the food. It's the view of the Sierra Nevada mountains, still capped with snow, as you take a walk in your T-shirt. It's polka-dotted flamenco dress shops and large, peaceful plazas where children weave in and out of the terrace tables playing tag.
For me, Granada is truly magical. Have you been yet?
Discover more Granada tips: 7 Things to Know Before Visiting Granada