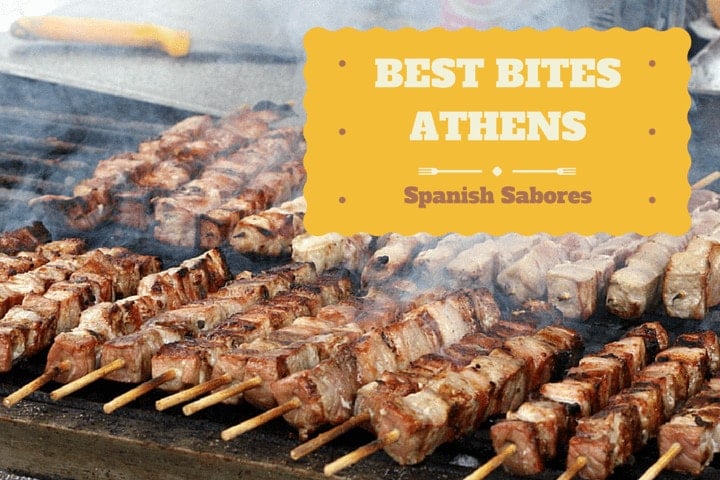 My time in Athens was short but sweet-- and I mean literally sweet since I ate more loukoumades and baklava than anyone probably ever should during a three day period. I was lucky to squeeze in a wonderful Athens food tour, and also attended the food filled opening party for the TBEX conference, which highlighted some of Greece's most renowned food and wine regions. My trip allowed for a quick taste of Greece's incredible culinary diversity, and it left me craving more. I can't wait to return!
Cheat Sheet: The Best Bites in Athens
Loukoumades at Krinos
Souvlaki at Thanasis
Baklava at Bougatsadiko
Mezze at Café Avyssinia
Greek Coffee just about anywhere!
Loukoumades
Loukoumades are light, airy donuts that are prepared before your eyes and then drizzled with local Greek honey and sprinkled with cinnamon. They sound like the sweets from a fairy tale, but I assure you they're real! I sampled loukoumades at two different places in Athens, but the ones highlighted on our food tour were truly exceptional.
Krinos: Aiolou 87
Souvlaki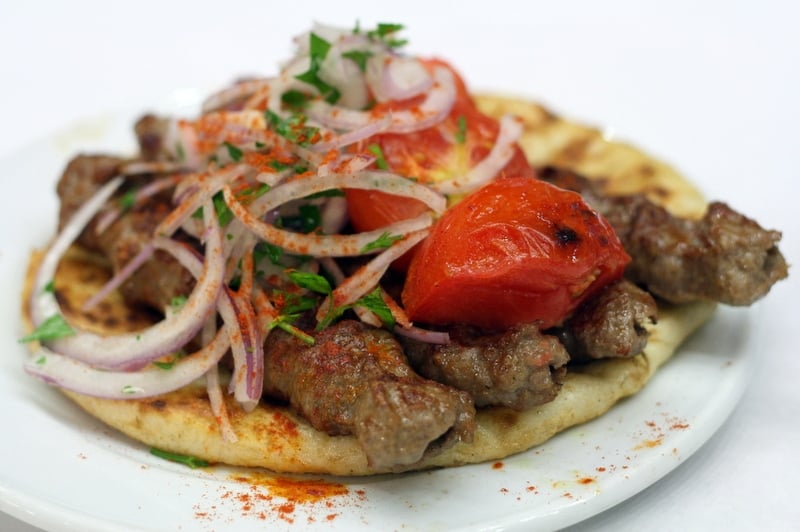 Souvlaki is skewered meat and you'll see claims of the best souvlaki in Athens at every corner. It seems to be the city's definitive pick for fast food, yet I was surprised to see that a lot of the city's most famous souvlaki joints close for the day before 6pm (some as early as 3pm!) which had me worried about getting my fill. Luckily, I stumbled upon Thanasis, a souvlaki institution right at Monastiraki Square. Men were sweating away at the grill, and the enormous plate of pita, lamb skewers, roasted tomato, onions, parsley and paprika arrived in about five minutes. It was the perfect meal!
Thanasis: Mitropoleos 69 (Monastiraki Square)
Baklava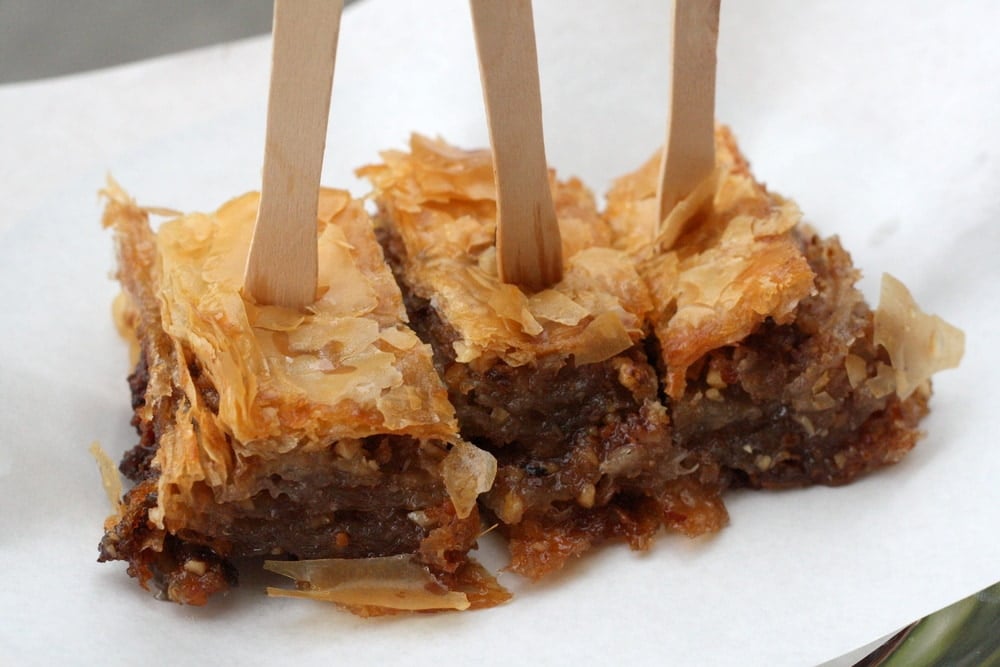 Despite Turkey's claim to the name, the Greek's are proud of their baklava, which traditionally consists of thin layers of phyllo dough stuffed with walnuts and Greek honey. Nearly too sweet, it makes the perfect snack along with a murky cup of Greek coffee, no sugar!
Bougatsadiko: Iroon 1 Square
Mezze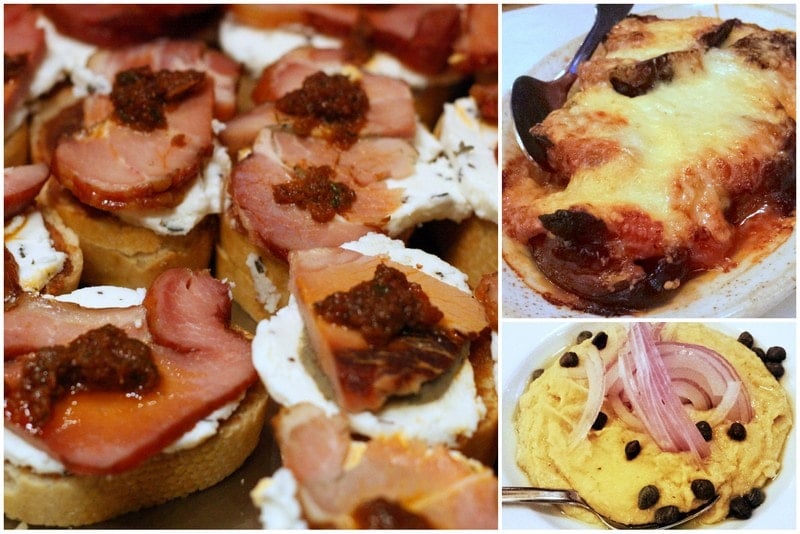 Mezze are Greek appetizers that you can order as starters or combine to make a meal. Often served with warm bread, many are dips like the fava bean puree shown above (highly recommended!). Café Avyssinia is a cute restaurant in the middle of the Monastiraki flea market with views of the Acropolis from the second floor. I ordered their fava bean dip with capers, onions and lemon, and their oven baked eggplant with cheese and tomato sauce. Both were delicious and had me wishing I'd come with a big group to try everything on the mezze menu.
Café Avyssinia: Kinetou 7
Greek Coffee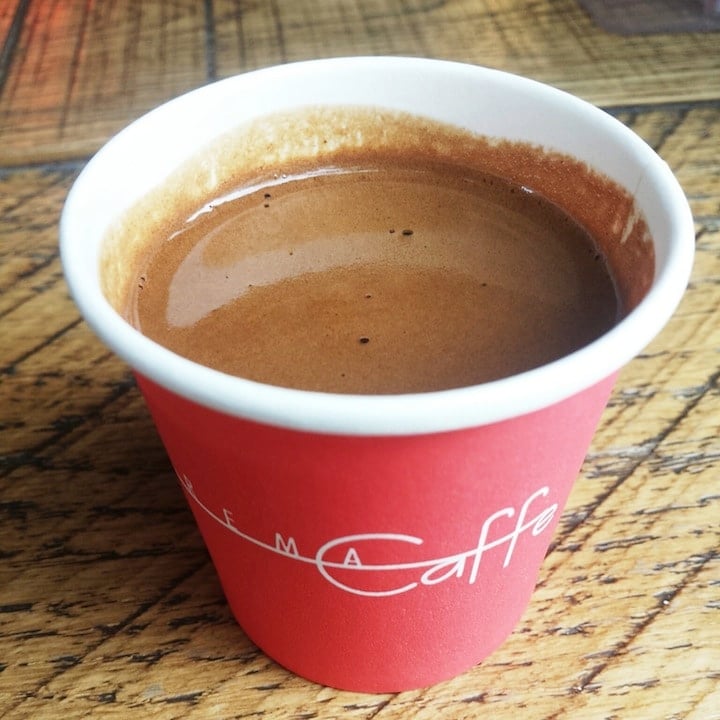 It's dark and murky and delivers a kick of caffeine faster than anything I've had elsewhere (well, maybe tied with Italian espresso). Just make sure not to drink it all (a mistake that many tourists apparently make). At the bottom of this seemingly innocent cup are thick coffee grounds, a very unpleasant way to end an otherwise perfect cup of coffee!
Have you been to Athens? What was your best bite?