The holiday season in Spain is full of delicious food and lots of sweets. Spanish Christmas desserts are everywhere — brightly wrapped mantecados and polvorones are on offer in all of the supermarkets, delicious turrones and colorful Kings' Cakes line the pastry shop windows, and grandma is most likely preparing something homemade too.
If you have a sweet tooth, you don't want to miss this list of my top 15 Spanish Christmas sweets. Which will you try first?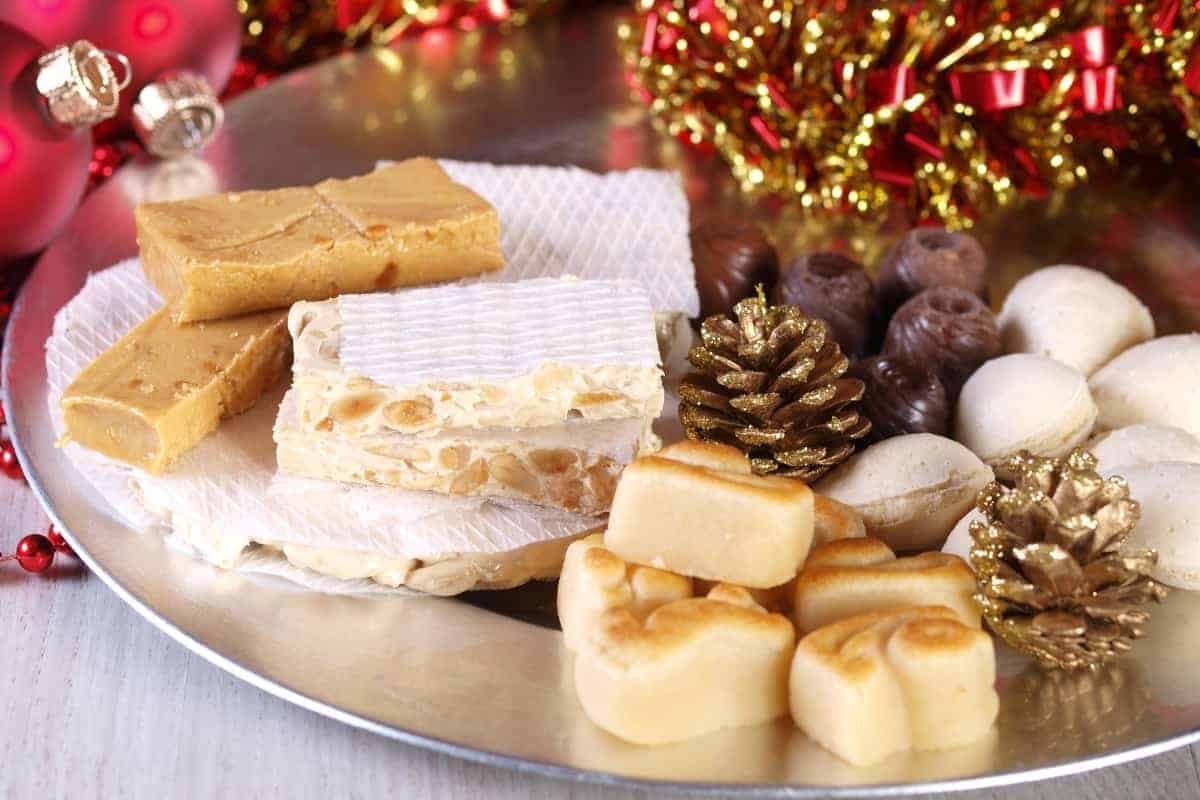 Note: If you are US or Canada based, you can find many of these delicious sweets from La Tienda, one of the country's best Spanish food shops. They ship all over the US and to Canada, and if you purchase using my link, I'll earn a small commission at no cost to you!
What Are Spanish Christmas Desserts?
When I first moved to Spain I didn't understand their Christmas sweets obsession. Everywhere I went people would offer me store-bought cookies, called mantecados or polvorónes, sometimes with a shot of liquor on the side! This literally happened everywhere, from my dentist's office to the high school teacher's room where I was working!
I grew up baking my own Christmas cookies and, at first, didn't understand why in Spain you wouldn't do the same. I noticed that most Spanish Christmas desserts came from specialty shops and bakeries — why?
I've come to see that this makes sense — why not support your local baker, who likely spends hours to make these seasonal delights? That way you are free to spend more time cooking the main meal and shopping for holiday gifts!
If you're still confused about what Spanish Christmas desserts are, here is a list of the most common (and delicious) ones you'll find.
My Top 15 Spanish Christmas Sweets
1. Mantecados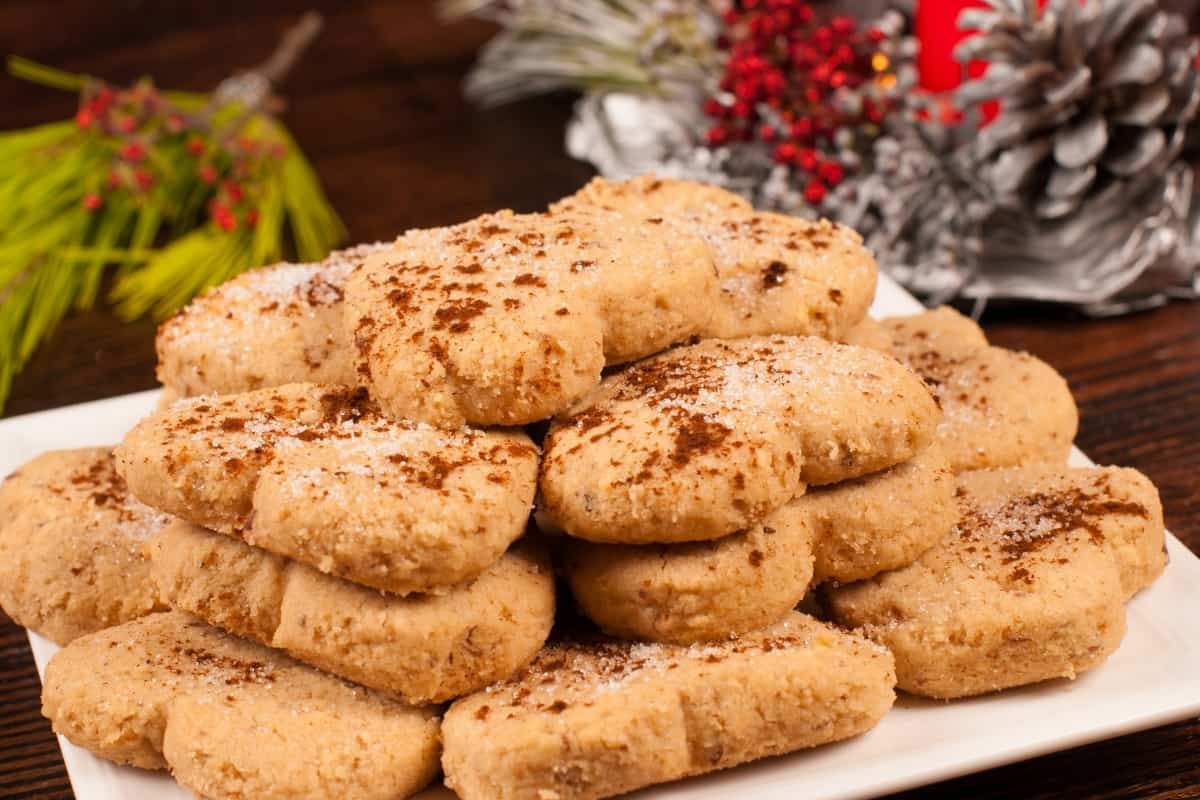 These Spanish Christmas cookies originate in Andalusia, but today are common all throughout Spain during the holiday season.
The name mantecado comes from the word manteca (pork lard), which is the key ingredient in these delicious bites. These popular sweets date all the way back to the 16th century when there was a surplus of grain and pork lard that led resourceful bakers in the town of Antequera to invent mantecados. Their base ingredients are simply flour, lard, and sugar — and usually egg and some cinnamon and/or sesame seeds.
Today, there are a huge variety of mantecados to choose from. They're likely the most popular of the Spanish Christmas sweets on this list!
Some of the most common mantecado flavors are:
Mantecado de artesanía: These are the classic homemade mantecados, made the traditional way with just a bit of cinnamon and sesame seeds.
Mantecado de almendra: These mantecados are usually made with ground almonds and may also have chopped almonds on the surface.
Mantecado doble de canela: These double cinnamon mantecados are a delicious recipe from Antequera.
Mantecado de chocolate: These are chocolate flavored mantecados. They use cocoa powder for their flavor.
Mantecado de limón: These mantecados add lemon rind to the dough for a delicious lemon flavor.
Mantecados de coco: A mantecado with coconut, typical from the Andalusian town of Estepa.