Today David shares his delicious polvorones recipe for some of the most popular Spanish Christmas cookies. With the holidays right around the corner, this is the perfect new cookie to try!
Spanish people love sugar. It was one of the first things I noticed when I moved to Spain! Every morning at the University of Seville, my fellow classmates would put as many as three sugars in their coffee as I looked on aghast.
So, when the holidays arrive, there's no shortage of special sweet treats to start celebrating the festive season!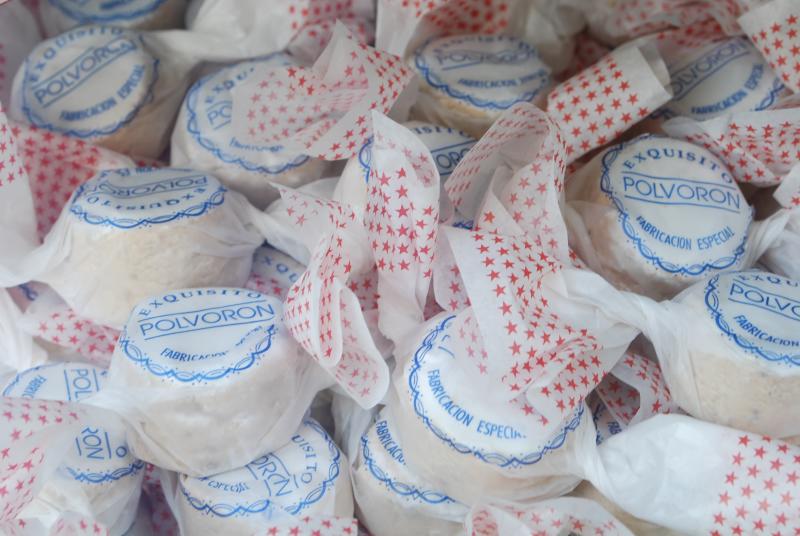 One of my favorite things to eat at Christmas in Spain is polvorones. These are traditional holiday cookies, made from almonds and with a shortbread-like texture. The word polvo means powder in Spanish, and these cookies will crumble to dust in your mouth when you eat them! But strictly speaking, they're named after the generous dusting of powdered sugar on top.
Traditionally, polvorones use pork fat as an ingredient. They're a type of mantecado, a family of cookies made with manteca (pork lard). In the days of the Spanish inquisition, eating mantecados was a way of proving your Catholic faith, just like eating ham or chorizo. Many recipes nowadays use butter or margarine, so you can keep these cookies veggie-friendly!
Get a traditional mantecados recipe here!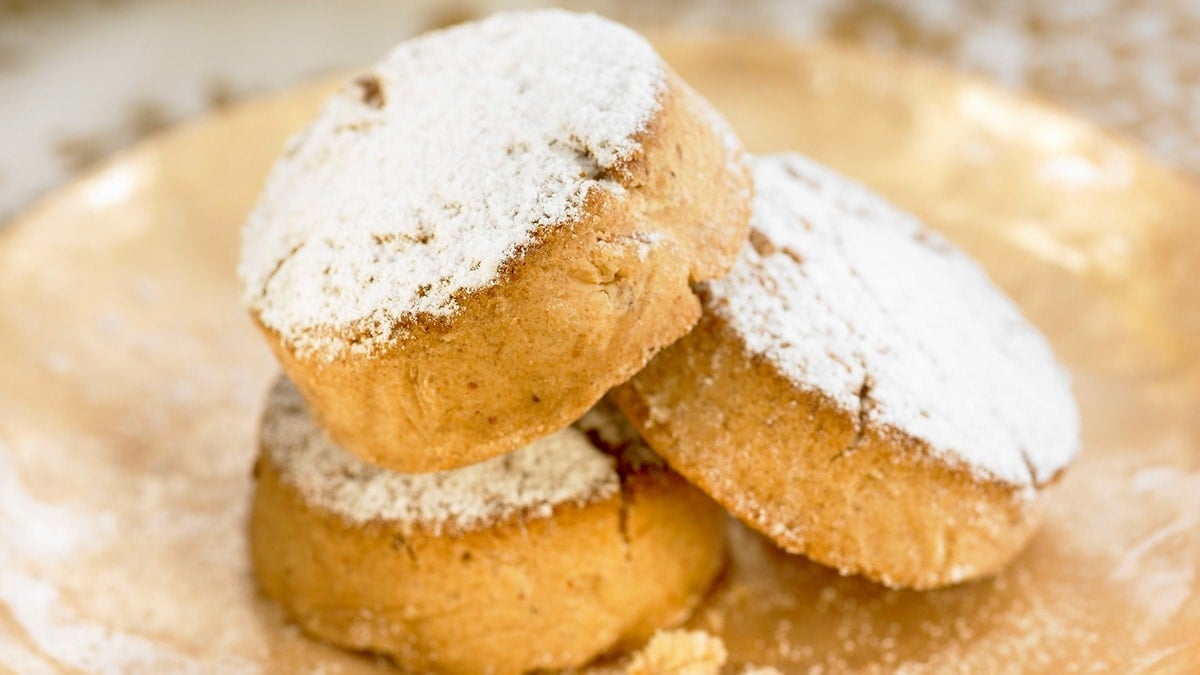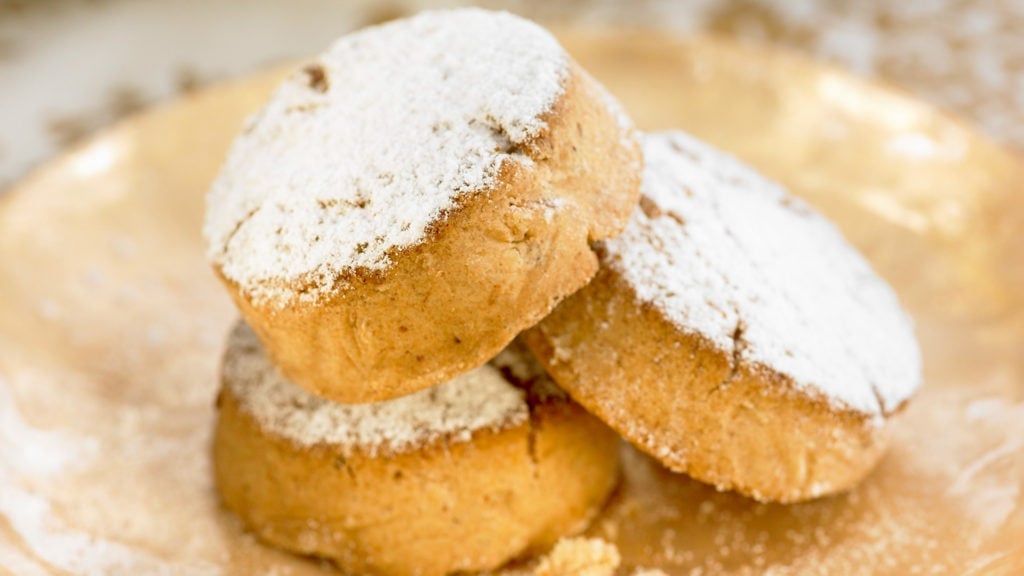 Spanish Christmas Cookies: Classic Polvorones Recipe
Polvorones: Spanish Christmas Cookies
Polvorones are a traditional Christmas cookie from the south of Spain. Made from almonds, they crumble into a delicate powder in your mouth, perfect for soaking up eggnog!
Print (images optional)
Pin
Rate
Ingredients
1 ½

cups

plain flour

¾

cup

raw

peeled almonds

½

cup

of pork lard

or ½ cup plus 2 tablespoons of butter

¾

cup

granulated sugar

½

teaspoon

cinnamon
Instructions
Preheat the oven to 350F (180C).

Place the almonds on a baking tray and toast in the oven until they start to go a faint golden color (roughly 8-10 minutes). Reduce the oven temperature to 250F (120C).

Take the almonds out of the oven and grind into a flour-like texture in a food processor.

Next, in a large mixing bowl, combine the lard/butter, sugar, and cinnamon with an electric hand mixer until smooth and creamy.

Add the flour and ground almonds to the lard/butter mixture and incorporate into a dough. (The dough will be quite crumbly, but that's okay!).

Place a sheet of waxed baking paper onto a clean countertop or cutting board. In the mixing bowl, work the dough into the shape of a ball, and then put it on top of the baking paper. Carefully flatten it with a floured rolling pin to a rectangle with about a ½-inch thickness.

Using a cookie cutter, cut the dough into circular cookies.

Move the cookie dough to a greased baking tray/cookie sheet (you might want to use a spatula, as the crumbly dough might break apart in your hands).

Bake the cookies for 25-30 minutes, until you see the edges start to turn a golden brown. Allow the cookies to cool on the tray until you move them, as moving them hot will likely cause them to crumble to dust!

Serve at room temperature, dusted with powdered sugar.
Nutrition
Calories:
178.26
kcal
|
Carbohydrates:
31.46
g
|
Protein:
1.32
g
|
Fat:
5.87
g
|
Saturated Fat:
3.66
g
|
Cholesterol:
15.25
mg
|
Sodium:
1.75
mg
|
Potassium:
20.8
mg
|
Fiber:
0.38
g
|
Sugar:
22.44
g
|
Vitamin A:
177.27
IU
|
Vitamin C:
0.08
mg
|
Calcium:
4.41
mg
|
Iron:
0.61
mg
What's your go-to sweet treat at Christmas? Let me know in the comments below! And for more posts like this, check out Lauren's list of the top 7 Spanish desserts.