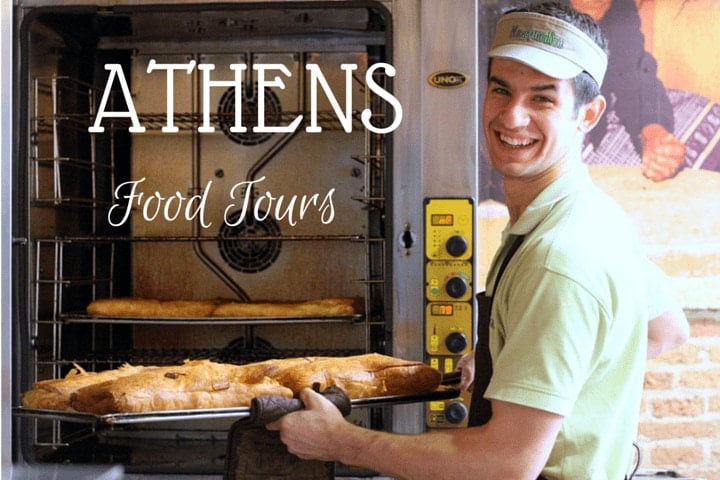 Walk along any of Athens' central streets and you're bombarded with restaurants offering "traditional Greek food". Souvlaki, gyros, moussaka, greek salad, and baklava are peddled by smiling waiters standing in the street, beckoning you inside.
But akin to the "traditional" restaurants here in Spain, offering microwave paellas and "tapas sampler plates", the food on these menus is often a far cry from what's truly eaten by locals.
Luckily I'd signed up for an Athens food tour with the company Athens Walking Tours, guaranteeing me a unique look at the city's varied cuisine.
A day with Athens Food Tours
The company's owner, Despina, kindly offered to lead the tour herself after I contacted her about coming along. Despina is a born and bred Athenian who after guiding tours for 26 years decided to start her own tour company in 2004. With 36 years of experience, I knew I was in the best hands in Athens! Despina gave our group of curious food lovers a glimpse of Greek cuisine and culinary history as we eagerly ate our way around the city center.
Forget traditional cuisine!
The first point Despina made during her introduction was to forget the word traditional. After all, food is constantly evolving and what we consider traditional today is a far cry from the traditional of the past-- a point well made in my opinion.
We began our day with koulouri, a ring shaped roll of bread smothered in sesame seeds. As someone obsessed with sesame seed bagels, there was something comforting about this Athenian breakfast snack. I also love that you can grab one on the go, and during the two days I was in Athens I saw countless people buy koulouri from the many street carts selling them.
Onto our next stop (and one of my favorites), loukoumades. Light and crispy, these Greek donuts are deep fried, drizzled with local Greek honey and sprinkled with cinnamon. I could have easily devoured the whole plate!
One of the highlights of the tour (and a reason why I can't wait to spend more time in Athens) was the local market. The meat market was one of the best I've visited-- loud and lively, the butchers shouting back and forth and commotion happening every way you looked.
Other highlights of the tour included learning about mastika (a resin gathered from the mastic tree that is known for its health properties), trying a delicious gyro, watching how they make phyllo dough pies, and trying a freshly baked custard and phyllo dough pastry.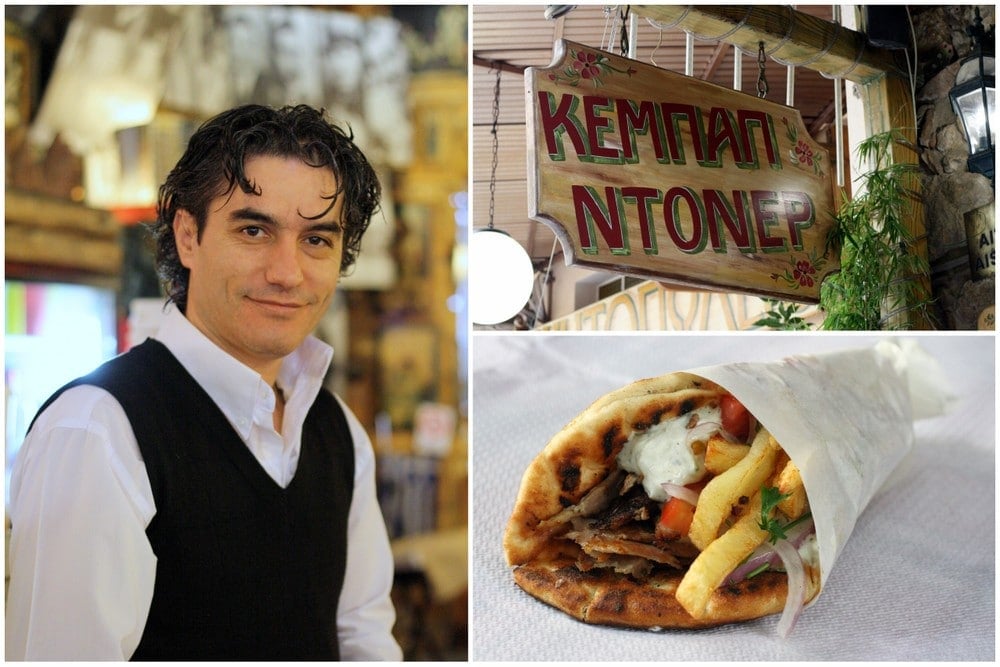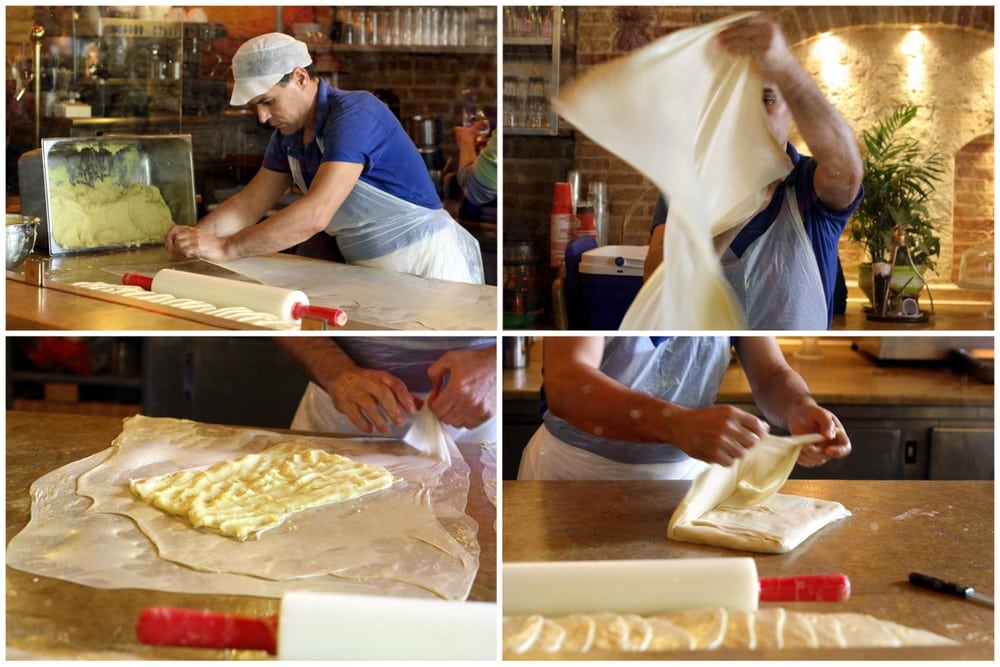 Throughout the tour Despina shared plenty of food history, always returning to the idea that traditional food is constantly evolving.
Fun facts about Greek food
Moussaka is believed to be an ancient Persian dish
Baklava may very well originate in Mongolia (despite Turkey's recent claim to the name!)
The famous "Greek Salad" couldn't have existed before the Spaniards colonized the new world-- tomatoes are a new world food that they brought over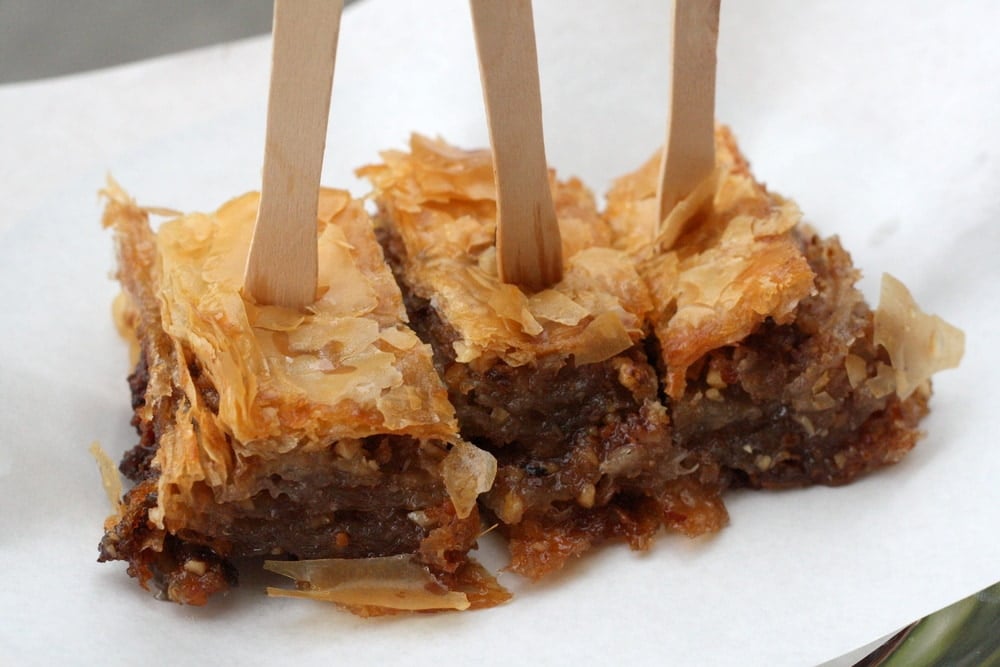 Despina's Athens food tour was a delicious way to spend the morning, and after the tour we spent time talking about the food tour industry (over some baklava of course!). It was wonderful to be in the company of someone who has a true passion for what she does, and is always thinking to the future and innovating. An inspiration for our future plans in Spain!
What are your perceptions of Greek cuisine?
You can visit Athens Food Tours and see more pictures from their many tours on their Facebook page.