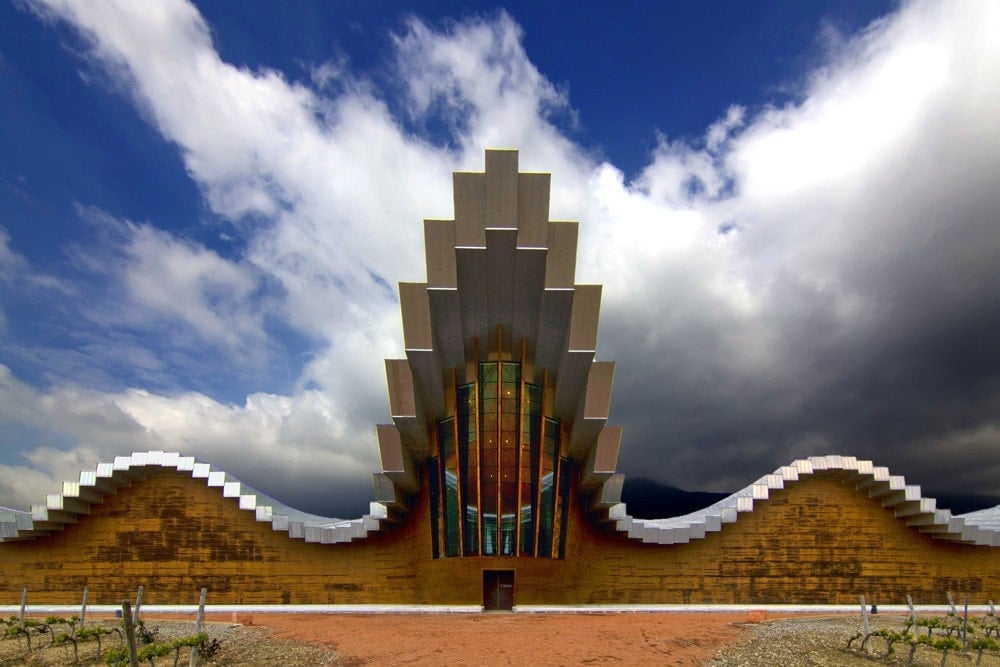 Ten years ago, international wine tourism was a fairly alien concept in Spain. Touring a bodega and seeing how any given wine was produced was virtually impossible for locals and tourists alike!
But a lot has changed in a decade. Today, Spain is home to some of the most spectacular wineries in the world. Groundbreaking architecture, unbeatable scenery and (of course!) stellar wine combine to make Spain a top destination for wine lovers.
With more than 4,000 bodegas peppering the Spanish countryside, narrowing down which handful to visit can be quite the task! These nine stunning Spanish wineries are, in my opinion, absolutely worth the trip.
1. Lopez de Heredia Viña Tondonia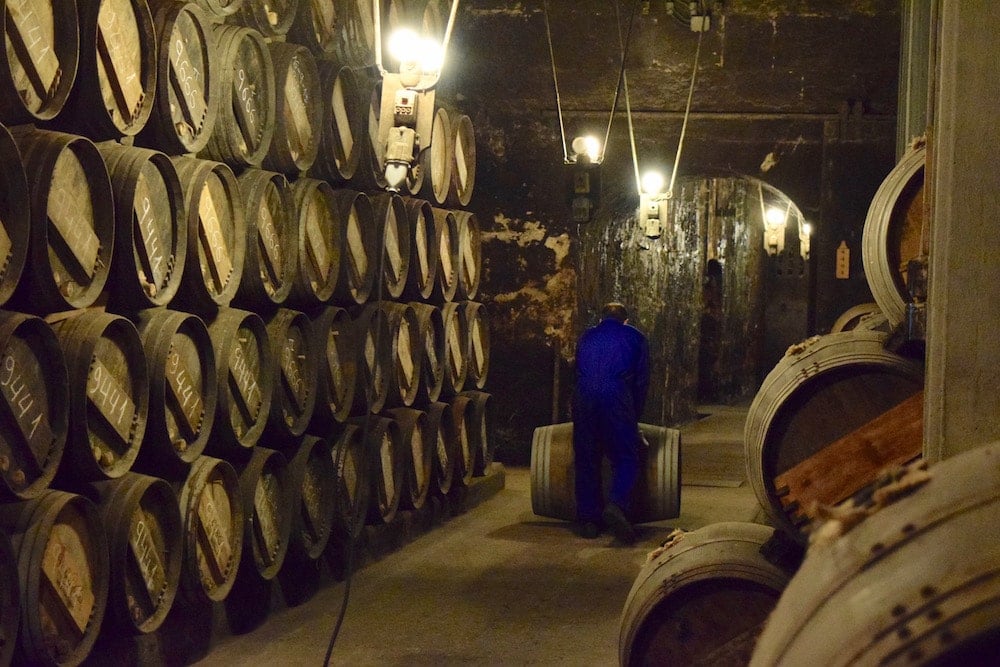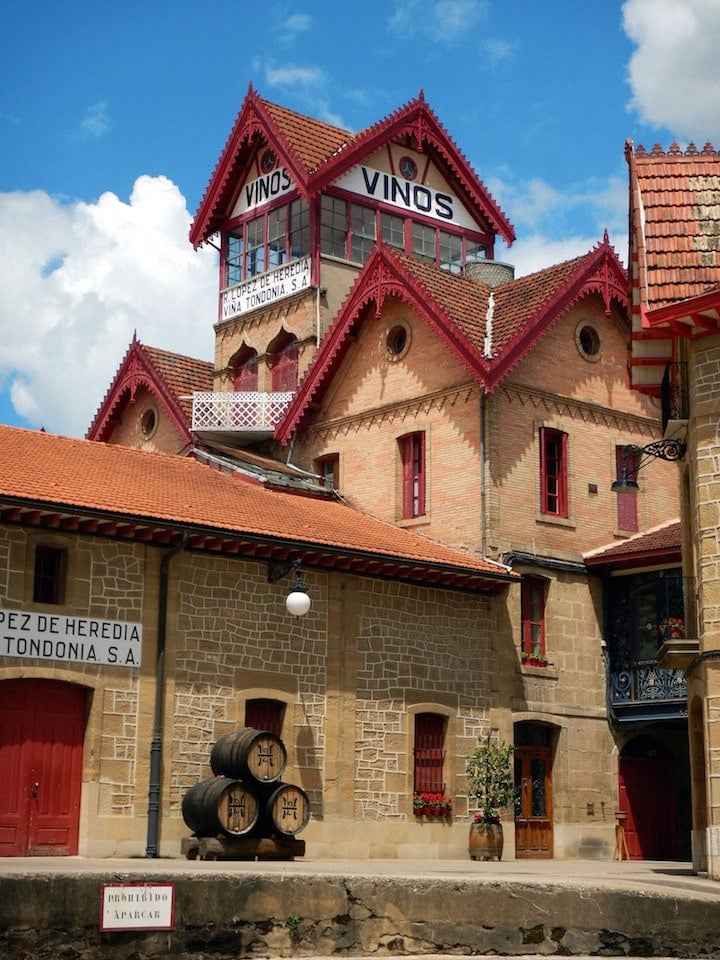 The romantic ideal of Old World winemaking is manifested within the musty stone walls of the Tondonia winery. Hints of the modern age are nowhere to be seen among the dusty bottles and endless rows of custom, handmade barrels. And while the bodega tour is excellent, the wines are even better.
Details
Wine Region: D.O.C. La Rioja
How to Visit: Tondonia is located in the village of Haro in La Rioja. This small town is one of the best spots in Spain to go wine tasting as it is home to some of the country's oldest vines. The wineries in Haro are clustered together within walking distance, just be sure to reserve ahead of time!
Where to stay: While there are a few hotels in Haro, I'd highly recommend staying in Logroño, a larger town about an hour away. Logroño is a wine and tapas haven, packed with great bars to taste both!
2. Protos
As the largest winery in Spain's second-largest red wine region, it is only fitting that the majority of Protos' cellars are guarded beneath the fortress of a castle. While the magic of time transforms barrels of tempranillo into works of drinkable art deep beneath the ground, the modern Protos winery brings art to the eyes above ground. The sweeping arches of the Protos winery were unveiled in 2007 and designed by British architect Rogers Stirk Harbour + Partner.
Details
Wine Region: D.O Ribera del Duero
How to get there: This classic Spanish winery is tucked below the towering Medieval castle of Peñafiel in the province of Valladolid. It is about a 2 hour drive north of Madrid and less than an hour's drive from the town of Valladolid.
Where to Stay: The charming medieval town of Peñafiel is just what I picture when I think of a relaxing weekend getaway to Spanish wine country.
3. El Grifo
There is no bodega on Earth like El Grifo. Founded the same year that the U.S. Declaration of Independence was written, this winery is one of the oldest in Spain. It sits atop jet black volcanic sands so hostile to agriculture that every vine has to be planted in meter-deep holes surrounded by a half-moon volcanic rock wall. The rich, ashy wines are almost as striking as the landscape they come from!
Details
Wine Region: D.O. Lanzarote
How to Visit: El Grifo is located on the island of Lanzarote in the Canary Islands. At the same latitude as southern Morocco, Lanzarote is a 2.5 hour flight from Madrid. The winery is a 15 minute drive from the island's main city, Arrecife. El Grifo offers winery tours and tastings in English as well as access to their Wine Museum.
Where to Stay: With its impressive beaches, Lanzarote has a plethora of oceanside resorts to choose from. For a more local feel, try staying in La Geria, the wine capital of Lanzarote, or in Arrecife, the island's capital city.
4. Codorníu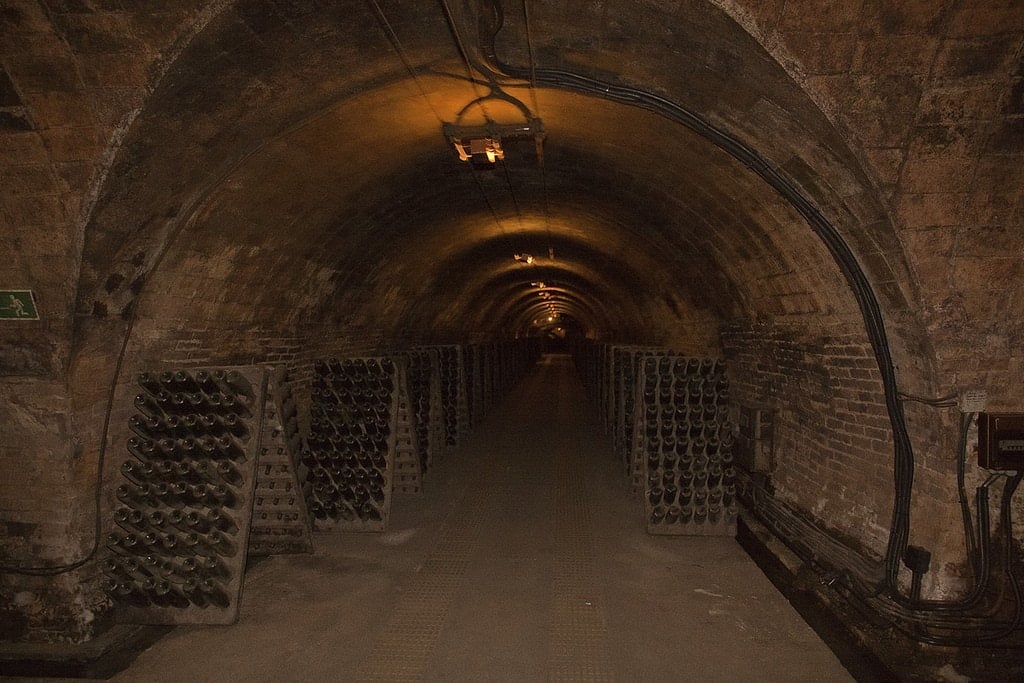 The Cordoníu winery is so massive, wine tours here are done by train. More than 19 miles of tunnels lined with thousands of bottles Spain's most classic sparkling wine weave underneath an Art Nouveau building. Codorníu is the oldest Cava winery in Spain, dating back to the 16th century, and the second-largest, producing millions of bottles per year.
Details
Wine Region: D.O. Cava
How to Visit: Codorníu is perhaps one of the bodegas in Spain that is most prepared to welcome visitors, 250,000 of which visit each year. It runs a direct bus service from Barcelona (about a 45 minute trip) and hosts various tastings, tours, meals and events in five languages.
Where to Stay: Codorníu is located in Sant Sadurni d'Anoia, a tiny town of just 12,000 where more than 90 percent of the cava in Spain is produced. There are very few places to stay in this little village, so I would definitely recommend staying in Barcelona and catching the wine bus to the wineries!
5. Real Bodega de La Concha Tio Pepe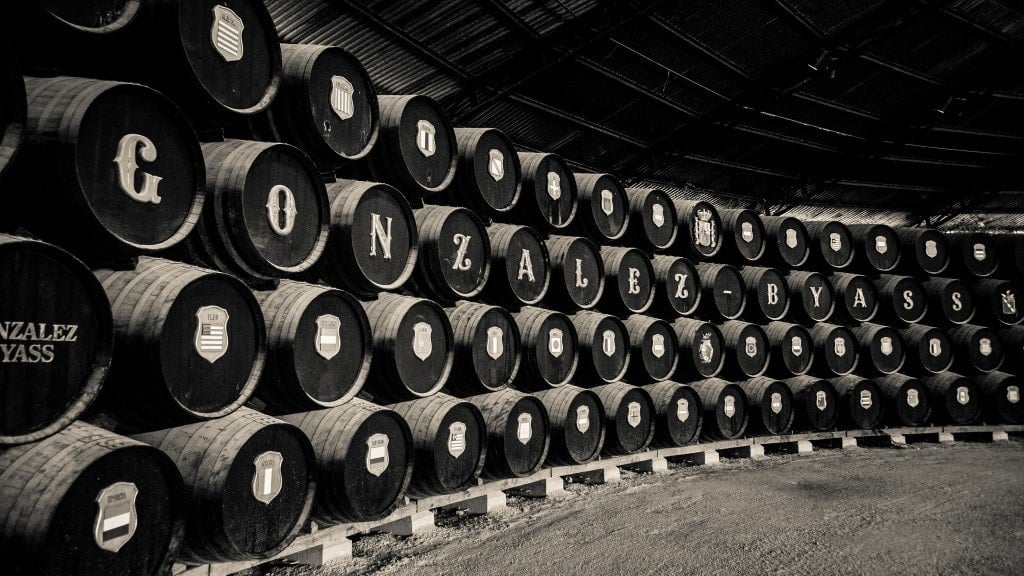 Often overlooked in the conventional wisdom of wine routes in Spain, Jerez de la Frontera provides a whole new kind of wine tasting. This village on the southern coast of Andalusia is the center of Sherry territory.
Tradition, history, art and culture combine at the Tio Pepe "city of sherry." Some of the oldest parts of this giant wine complex, one of the oldest and largest in Spain, were designed by Gustave Eiffel, the architect of the Eiffel Tower. Be sure to visit the Real Bodega de la Concha, which was inaugurated in 1869 in honor of Queen Isabel II.
Details
Wine Region: D.O. Jerez
How to Visit: Tio Pepe is located about an hour's drive south of the Andalusian capital, Seville, in the city of Jerez de la Frontera. The winery offers 1.5 hour tours in Spanish, English and German. Be sure to reserve ahead of time!
Where to Stay: Instead of staying directly in Jerez de la Frontera, try the gorgeous beachside city of Cadiz or the sun-soaked city of Seville!
6. Ysios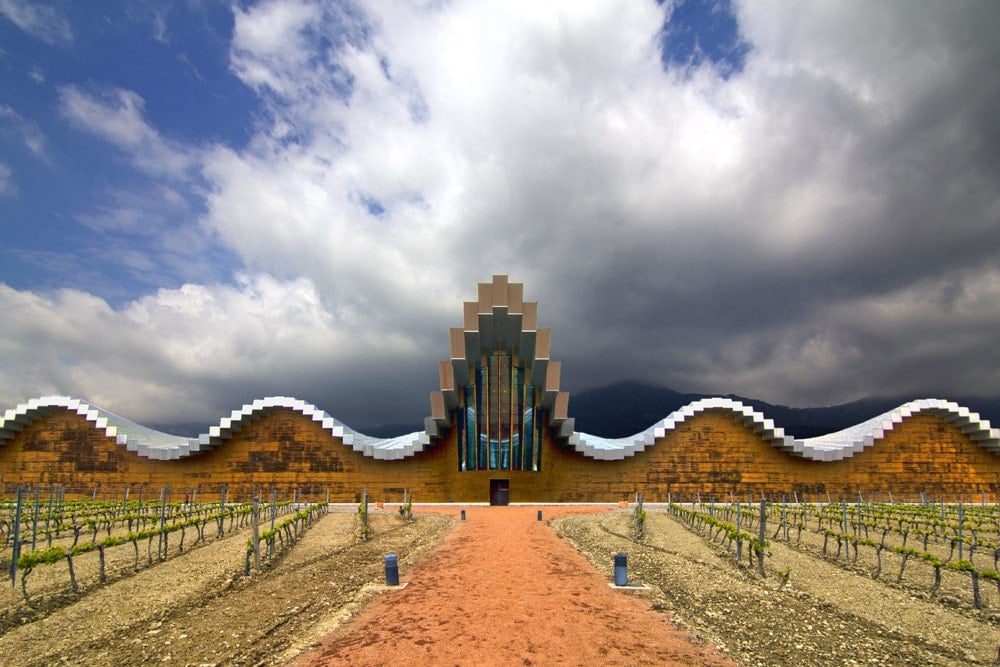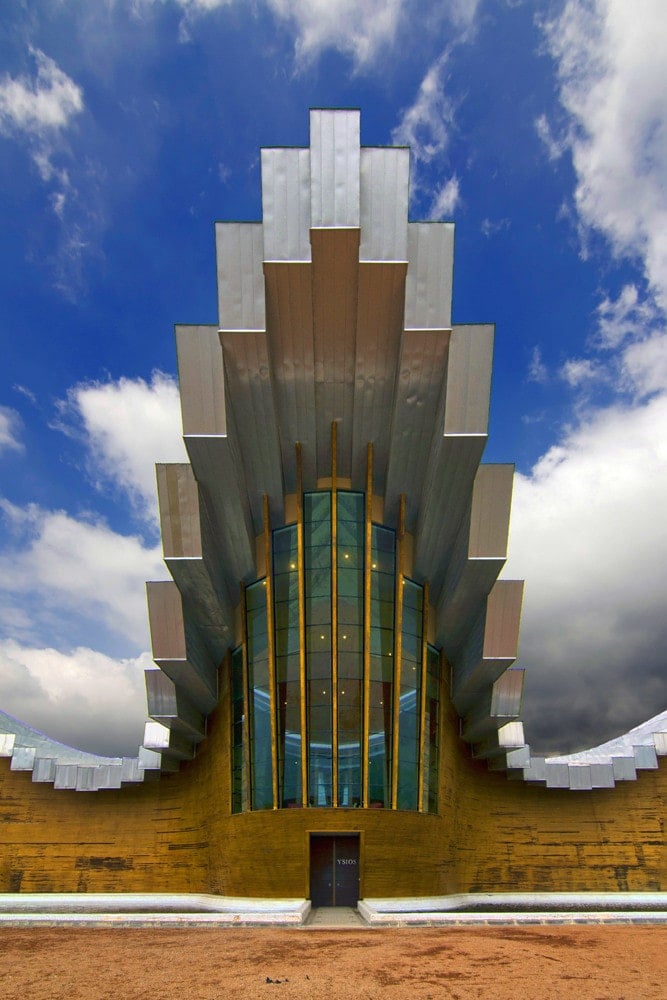 The rolling waves of the Ysios winery tie this modern architectural spectacle to both the vineyard that surround it and the mountains that frame it. Designed by Spanish Architect Santiago Calatrava, Ysios debuted this awe-inspiring building in 2001.
Details
Wine Region: D.O.C. La Rioja
How to Visit: Ysios is located just north of the Basque town of Laguardia. This charming wine-centric town is just over an hour south of Bilbao. Ysios offers wine tours in both Spanish and English.
Where to Stay: Laguardia may be a small town, but it is filled with history and, or course, wine! It is a great starting point for visiting the many spectacular bodegas in La Rioja Alavesa, aka the northern part of the La Rioja wine region.
7. Marques de Riscal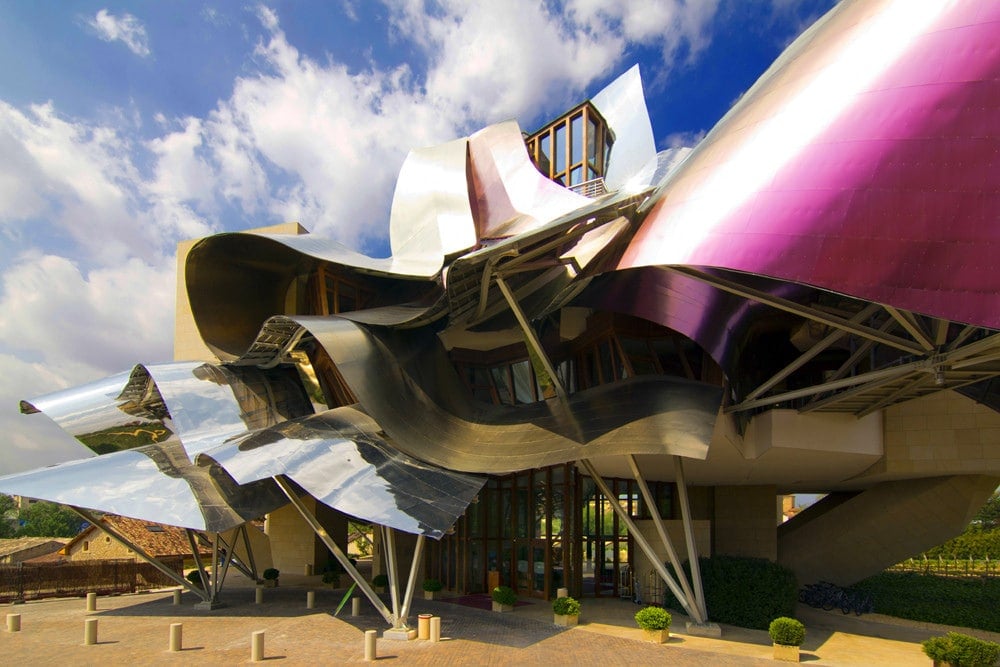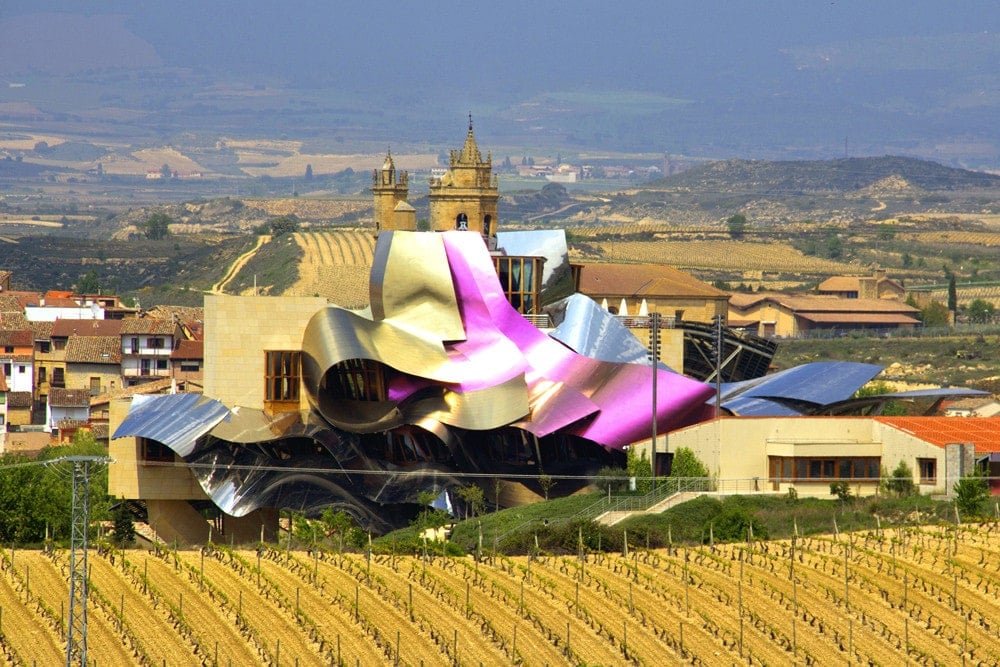 No list of Spanish wineries would be complete without Marques de Riscal, easily the most famous bodega in the country. This awe-inspiring winery was designed by architect Frank Gehry, the same unmistakable man behind the Guggenheim museum in Bilbao. The emblematic building, with its vibrant, wave-like roof, is just one part of the Marques de Riscal "City of Wine." The sprawling area is a one-stop-shop for luxurious wine getaways with a hotel, spa and convention center in addition to the bodega.
Details
Wine Region: D.O.C. La Rioja
How to Visit: This city of wine is in the village of Elciego, just outside the town of Laguardia in Rioja Alavesa. Rioja Alavesa is the name given to the northern part of the La Rioja wine region that is not located in the province of La Rioja. Instead this collection of vineyards lies just over the provincial border in the Basque Country.
Where to Stay: You can either stay at the gorgeous Marques de Riscal hotel or in the nearby village of Laguardia, a hub of the northern La Rioja wine region.
8. Portia
If you mix traditional Spanish vineyards and Star Wars, you get the Portia winery. This ultra-modern winery was designed by American architect Norman Foster and is the antithesis of the Marques de Riscal winery. Instead of making an eye catching statement, the Portia winery is all about blending into the land. Foster designed the building to be as streamlined as possible, facilitating an extremely efficient wine making process while at the same time exhausting each step of the process.
*Foster has prohibited photos of the winery, thus we have no picture for this one!
Details
Wine Region: D.O. Ribera del Duero
How to Visit: This unique winery is located about 7 miles north of Aranda del Duero, a quaint town surrounded by vineyards. It is less than 2 hours north of Madrid, although unfortunately there are no direct bus routes.
Where to Stay: Aranda del Duero is a great starting point for touring many of the most renowned bodegas, including Portia, in the Ribera del Duero wine region.
Have you admired another of Spain's incredible wineries? Leave us a comment with the name and location-- we'll be sure to check it out to make sure it's as good as you say... 😉
Traveling to Barcelona and looking to learn about wine? Check out the fantastic Devour Barcelona Tapas and Wine Tasting Tour-- a wonderful 3-hour tour that breaks down the local Catalan wines!