Discover what to eat in Catania (Sicily) with this recap of our Catania food tour and the top five things to try!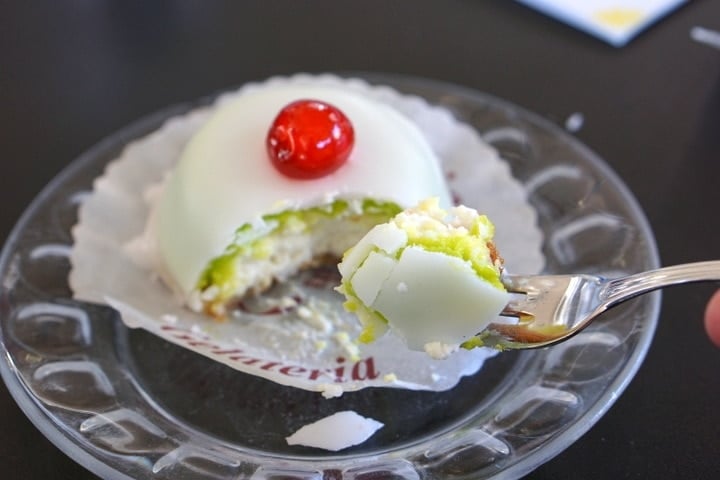 I recently had the opportunity to attend a wine tourism conference (IWINETC) in Sicily, where I learned lots and got to meet some inspiring fellow wine tourism professionals. On the way to the conference, we spent a night in Catania, a gorgeous city that totally surprised me. I'd love to go back to Catania for at least a few more days, as our visit was too short to even scratch the surface!
We did, however, make time to take a Catania food tour with our friend Marco, owner of Streaty. Marco came all the way from Palermo to meet us and take us on his tour! As you'll see below, it was a lot of fun (and food!).
Catania Food Tour
Catania fish market
1. Marinated anchovies
Our morning began in the impressive Piazza Duomo, Catania's main square, and a meeting point for locals and tourists alike. We headed over to the famous Catania fish market, one of the largest and most vibrant markets in all of Sicily.
I was surprised to see that the vendors and shoppers were 99% men, as in other fish markets (like ones in Barcelona and Portugal) the majority of the vendors are women. And in Spain, the majority of shoppers are women!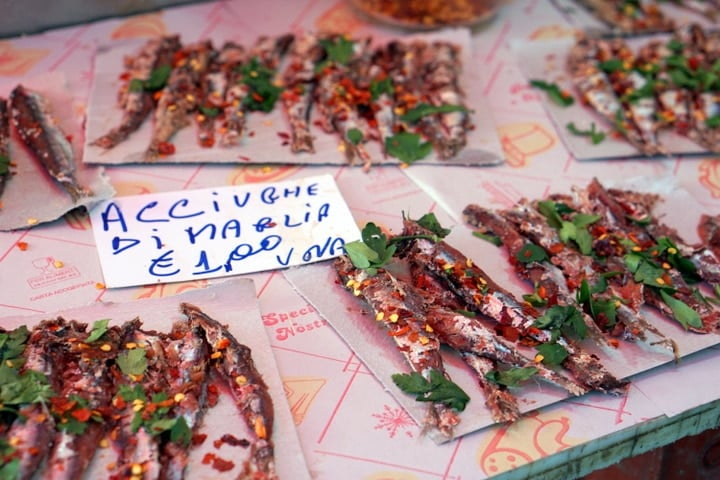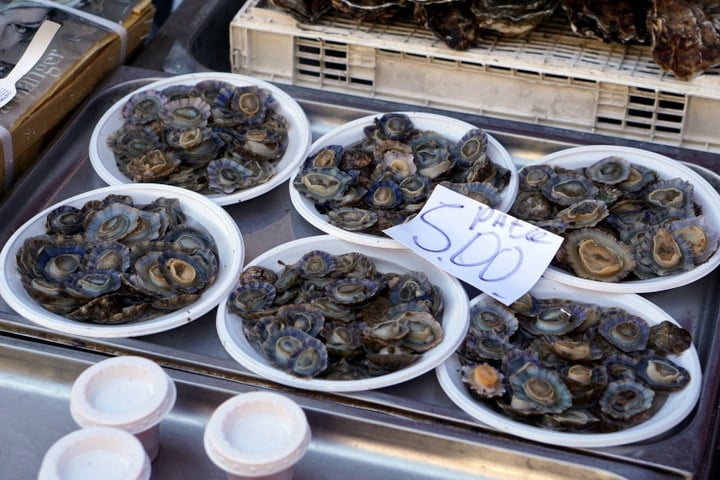 Catania street snacks
The tour featured street foods from Catania, and most I'd never tried before. Some I loved like these delicious arancini!
3. Tripe
And some I hated (I just can't find the love for stewed tripe!)-- but everything was truly local and homemade!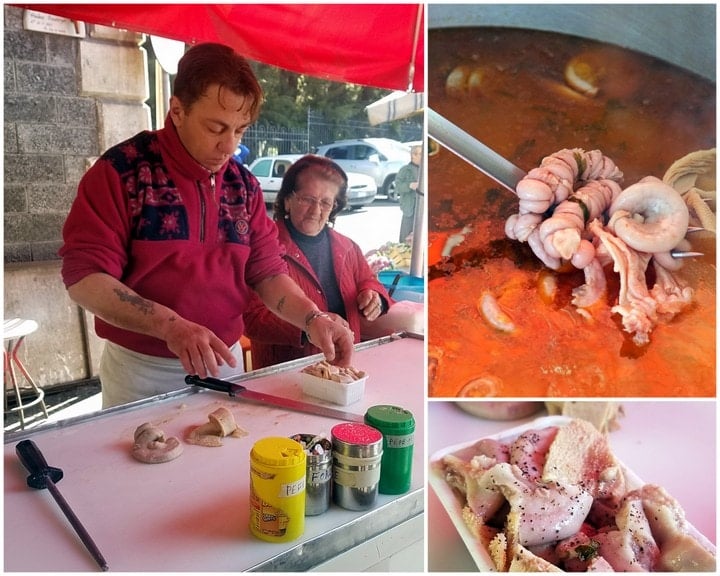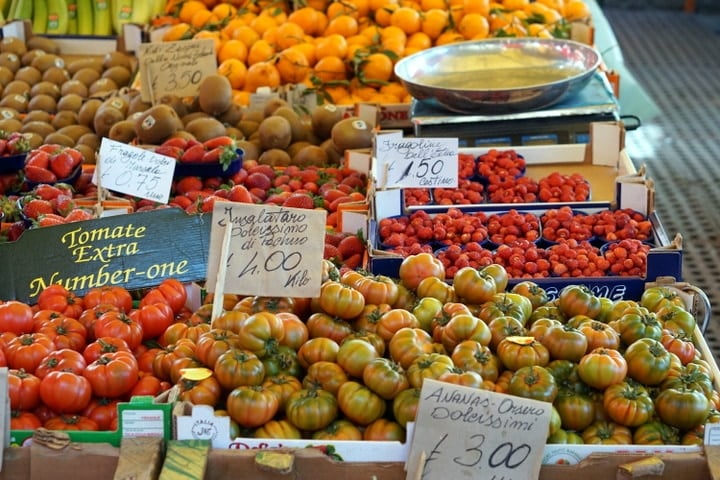 4. Cipolline Catanesi
This delicious onion-filled pastry was incredible! And something I'd never think to try.
Catania dessert
5. Saint Agata Cake
We ended our tour with one of Catania's most famous desserts, the Saint Agata cake (Cassatella di Sant'Agata). Saint Agata is Catania's patron saint, and the small cake recalls her plight (her breasts were amputated after refusing marriage to a powerful man) and in the local dialect, the cake is actually called the Breast of Saint Agata. It was super sweet (stuffed with ricotta and pistachio cream, and covered in marzipan) but absolutely delicious!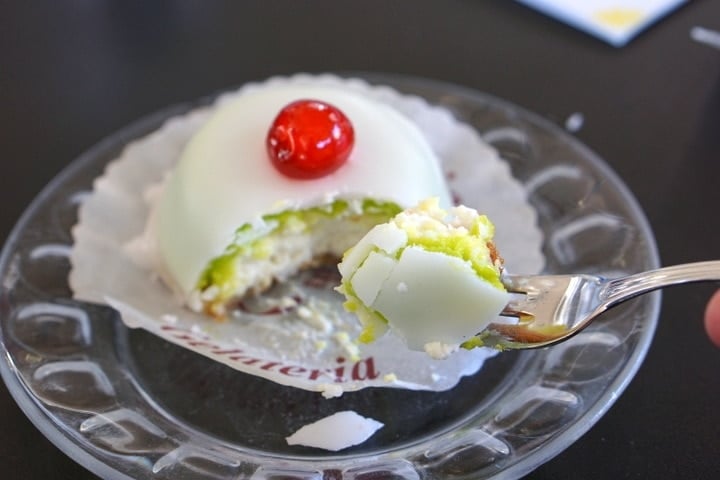 If you are heading to Sicily don't hesitate to book a street food tour in Catania with Marco's Streaty Catania. And make sure to stay much more than one day in beautiful Catania-- there is so much to do (and eat!).
Have you been to Sicily? What were your favorite bites?