There's a good reason that French food is so respected—it's delicious! It's the haut cuisine that so many restaurants aspire to throughout the world, where French chefs are worshipped as demi-gods.
So no trip to Paris would be complete without feasting on the best that French food has to offer!
But there's one problem.
In a city so big and famous, there are plenty of tourist traps that you need to avoid. So if you want to eat well when you're in Paris, your best bet is to take one of the top food tours in the city. These seven food tours take you off of the beaten track, and into the foodie neighborhoods and backstreets that make Paris one of the best culinary destinations in the world.
Read more: The top 12 foods to try in Paris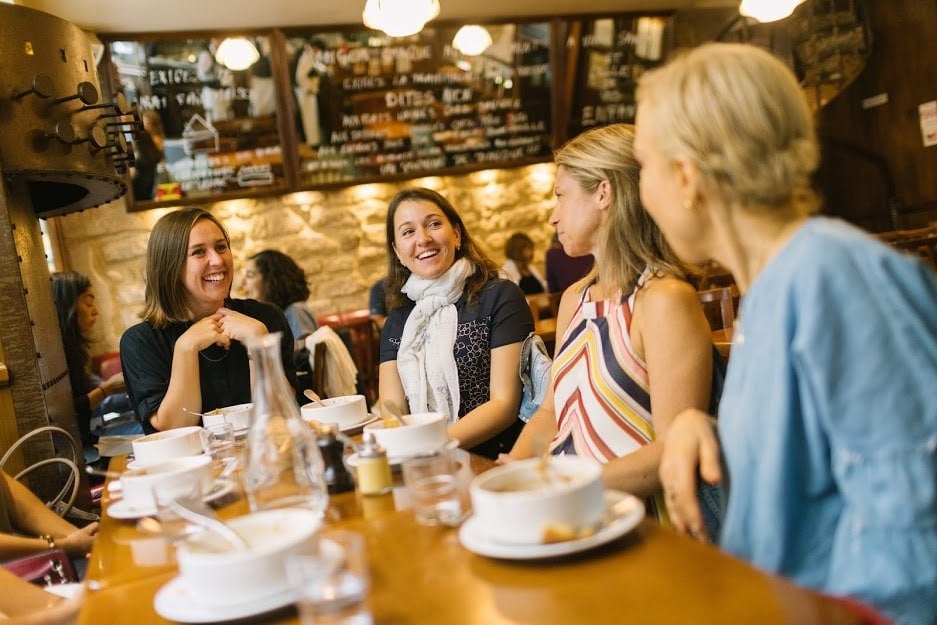 Don't go to any chains, and skip the lines outside of the tourist hot spots. With these tours, you'll meet the locals behind the food, and eat alongside native Parisians. Some of them are organized group tours, and some are self-guided routes to enjoy by yourself. But whether with a group or self-led, these tours are sure to keep your taste buds happy!
Full disclosure: I work with Devour Tours, mentioned in two of the routes below. It's because of this that I've tried so many food tours in Paris and truly feel that you cannot go wrong with anything on this list!
7 Best Food Tours in Paris – A Route for Every Foodie
1. The Classic Paris Neighborhood Food Tour
Did you know you can get authentic, local food in the heart of Paris' city center?
It might sound like blasphemy, but one of the city's best foodie neighborhoods is Le Marais. One of the oldest parts of Paris, the old Jewish Quarter is still home to plenty of different cultures and tastes. Where else could you find artisan bread baked with a centuries-old recipe alongside cured Jewish meats and Syrian pastries?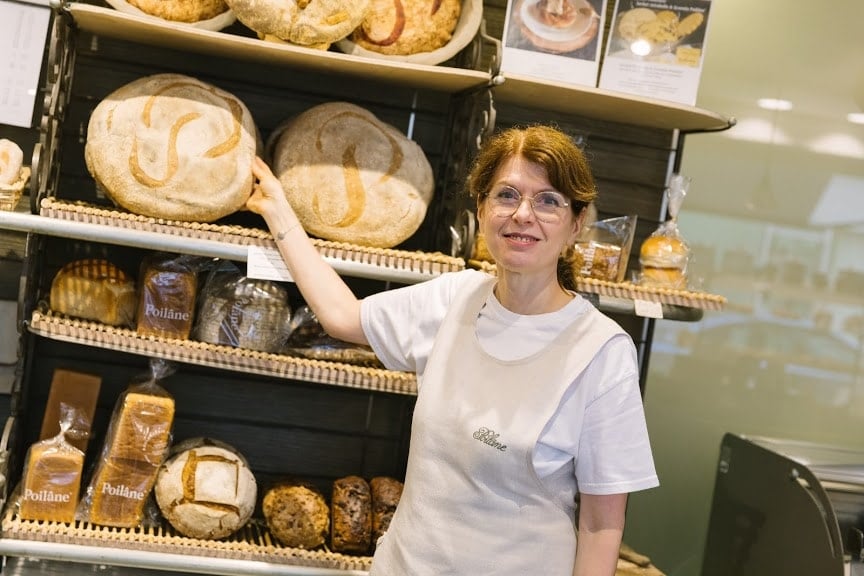 How to take this Paris food tour
The Ultimate Paris Food Tour by Devour Tours takes place entirely inside the Marais neighborhood. When we designed this tour, our mission was to only visit small, family-run eateries where quality meant more than quantity. We want to hear the stories of the people behind the restaurants, and what their food means to them.
Over 3.5 hours you'll discover eight different local foodie gems, and devour their stories along with their food! Visit a market where locals shop for the freshest produce in town, and try the cheese and chocolate that makes French cuisine so decadently delicious. And that's not even mentioning the incredible pastries and homecooked recipes! But my favorite part? Sipping on natural wine—the next big thing to happen to the French wine industry!
Trust me, this is the best way to discover the Paris of local foodies. See what other travelers think about it right here!
2. The Only Paris Croissant Tour You'll Ever Need to Take
If you're like me, the best way to start a morning in Paris is with a croissant. Hot and buttery from the oven, alongside a bittersweet cafe au lait... that's my idea of breakfast heaven.
The first of my self-guided food tours sets out to find the best croissant in Paris. Plain and stuffed, sweet and savory, this croissant tour lets you try them all!
How to take this Paris Croissant Tour
Paris is a pretty big place, so you might need a few days to hit all these stops up. Bookmark them on Google Maps, and check off a few each day of your trip! Or if you're short on time, learn the intricacies of the Paris Metro, the cheapest and easiest way to get around town.
And don't worry about just eating croissants for breakfast, in my books these are all-day food! That being said, croissants are best when they're hot out the oven, so try and get to bakeries early to get the good stuff and avoid the lines.
The Essential Stops for a Paris Croissant Tour
La Maison d'Isabelle: Winner of the prestigious "best croissant in Paris" award in 2018, this famed eatery is the perfect place to set the croissant gold standard. 47 Boulevard Saint-Germain.
Du Pain et des Idées: On the banks of the Canal St. Martin, this boulangerie has a slight almond nuttiness to their croissant pastry. The dough is flaky and golden, and the price is more than reasonable! 34 rue Yves Toudic.
Le Maison Pichard: The croissant from Pichard tastes like it uses enough butter to give nightmares to a cardiologist. And that's why I love it! 88 rue Cambronne.
Boulangerie Terroir d'avenir: Sure, it might look like a croissant made by an animal without opposable thumbs, but the pastry is perfect. It's crispy and delicate to a fault! 1 rue du Nil.
Stohrer: Hands down the best almond croissant in Paris. If you prefer your breakfast pastry on the sweeter side, Stohrer is an unmissable food tour stop! 51 rue Montorgueil.
3. Paris by Night: A French Food and Wine Tasting
Maybe you're the type of person who spends their day sightseeing instead of stuffing your face with croissants. Luckily, you can spend your days soaking up culture and your evenings immersed in the culinary delights of Paris!
Devour's Evening Food and Wine Tasting Tour is the best way to learn about the wines that locals love to drink. Discover the hidden gems of the trendy 11th arrondissement, Paris' beloved dining district.
A Sneak Peak at this Tour
On this Paris food tour you'll enjoy a progressive dining experience, taking in the sights (and tastes) that make other travelers weak at the knees. Take a look at some sneak shots taken on tour!
Start your night off at a local food market, sampling wine poured straight from the barrel.
Next, it's to a historic bistro—like stepping back in time. Let the owner of the bar tell you about the traditional grapes used to make his wine, and why locals love them! It's hard to find authentic hole-in-the-wall places like this in Paris nowadays, but luckily the 11th arrondissement has some tricks up its sleeve.
Alongside seasonal produce and the best damn cheeses your mouth will ever experience, it's time to get to grips with natural wine. Low-intervention is the name of the game here, where winemakers from small vineyards try to get back to nature.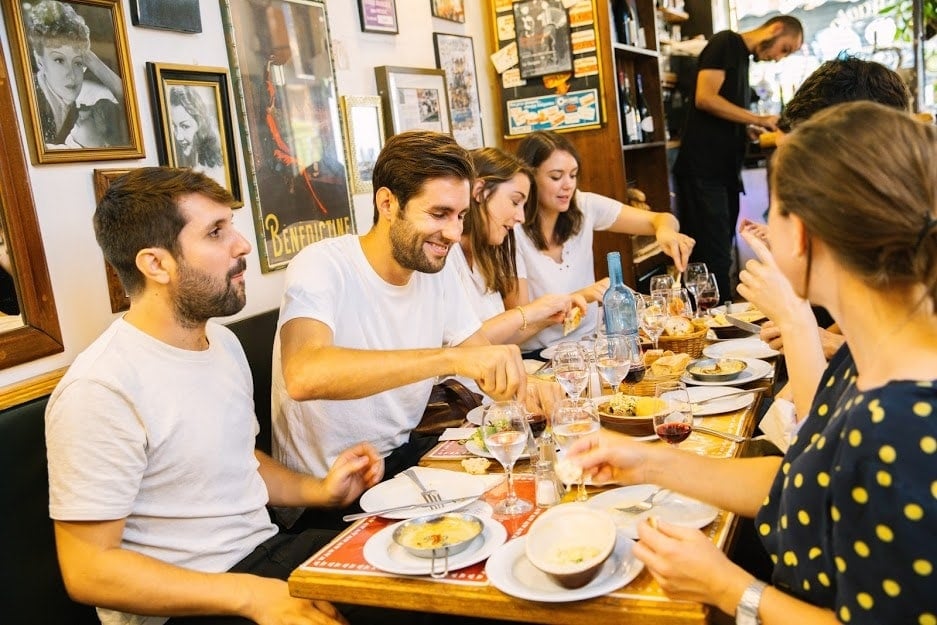 Lastly, it's time for another historical Paris bistro. Try plates of traditional Parisian dishes, expertly paired with two different wines from a lesser-known French winemaking region. And if you've got a sweet tooth, you're in luck! We finished our evening with arguably the best creme brulee in Paris, for a taste explosion.
For more information: Paris food & wine tour
4. A Paris Cooking Class
Sure, Paris might have some of the best food in France. But what are you meant to do when you get back home?!
If you want to continue your Paris food tour from the comfort of your own home, you'll have to take a cooking class. Learn the ropes of French cuisine, from bread making to the basics of classics dishes. There are plenty of cooking classes to choose from in Paris, but one of my favorites is Cook'n With Class.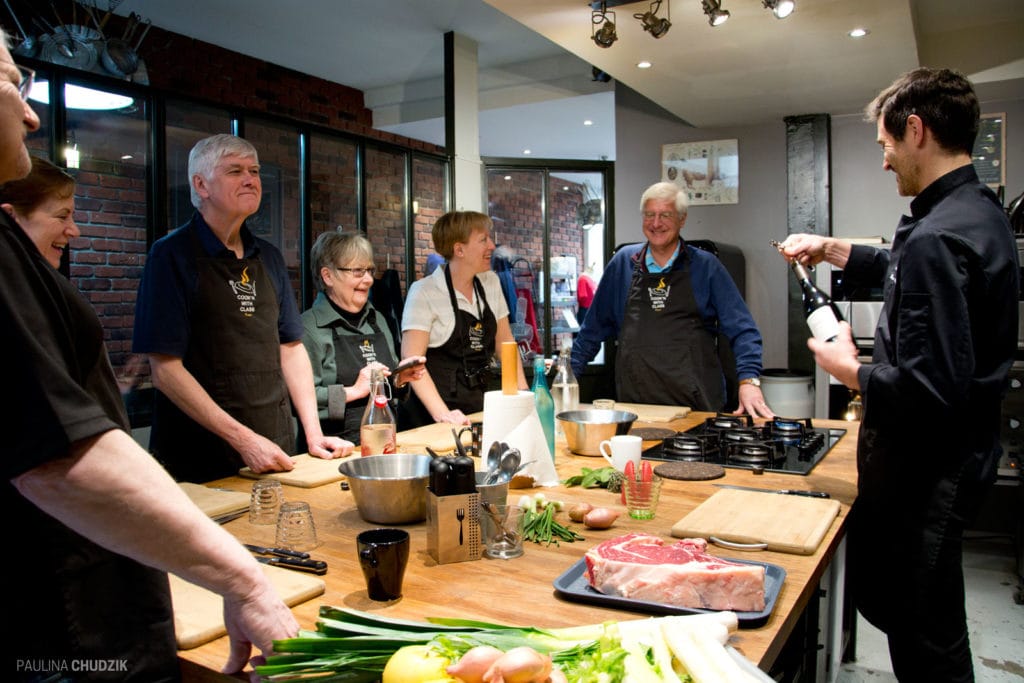 They offer plenty of different classes, depending on if you have a sweet tooth or want to go for something savory. Eric Fraudaeu and his team of chefs have taught French cooking to more than 30,000 students, all from their beautiful school in the scenic Montmartre.
5. The Un-brie-leavable Paris Cheese Tour
They say you could eat a different type of French cheese every day for a year and never run out of options. That sounds like a challenge to me! You might only have a few days in Paris, but that's plenty of time to try some of the best cheeses in town.
Here are a few tips from a certified cheese-lover:
Look for lait cru: Cheeses marked as lait cru are made from raw milk. Outside of Europe, most countries prefer to pasteurise their milk before making cheese, but purists claim this removes all the flavor and health benefits of raw milk! Don't believe it? Go try raw milk Coulommiers cheese and let your mind be blown.
Go to a local food market: These places are cheese treasure troves. Don't be fooled by all the free samples, just one taste and you'll want to buy the wheel! My favorite cheese market is in the Marche d'Aligre (Place d'Aligre in the 12th arrondissement).
Don't just stick to cow: France has some unbeatable cheeses made with goat and sheep milk. Try a goaty Crottin de Chavignol or a volcanic looking sheep's Lavort for starters.
The Essential Stops on a Paris Cheese Tasting Tour
6. Champagne Day Trip from Paris
If you're this close to the Champagne winemaking region, it'd be a crime not to visit! With Wine Day Tours, you'll get picked up from a central Paris meeting point and driven to the land of the world's most famous sparkling wine. Visit two of the most famous wineries in the region, sample local cheeses, and try a variety of seasonal produce to accentuate the delicious wines you're drinking.
Most French wine regions surround a central historic town, and Champagne is no different. So while you're there, take the chance to explore the charming city of Reims, and Dom Perignon's home village of Hautvillers.
7. The Ultimate Paris Dessert Tour
French desserts are so rich they rank in the world's richest people list. This is the capital of the eclair, and the maison of the macaron! So, no trip to Paris would be complete without an unhealthy amount of dessert. You might not want to hit all of these stops in one day (that could kill you), but space them out over a week and you're in for a taste sensation. Just pack pants with an elastic waist!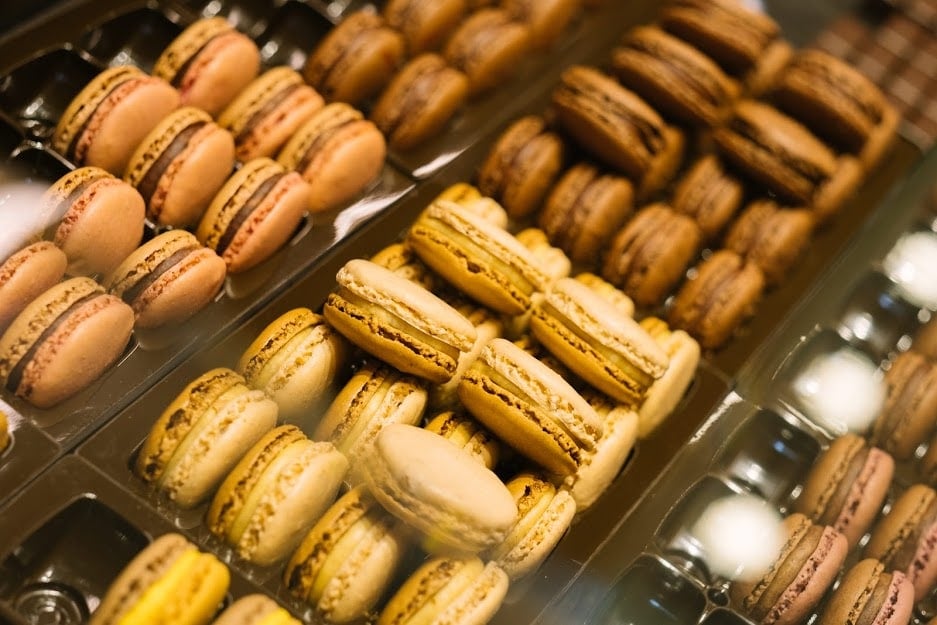 My perfect plan for a dessert food tour in Paris:
Vanilla eclair at L'Eclair de Genie. This might just be the best eclair in the world, capable of converting the most diehard eclair hater! There are plenty of flavors to choose from, but the classic vanilla really *takes the cake* for me. 35 Boulevard Haussmann Galeries Lafayette.
Macarons at Pierre Hermé. Pierre Hermé sells more desserts than you can shake a spoon at, but locals flock for the macarons. They might not be cheap, but with the assortment of weird and wonderful cookies to choose from, they're worth every penny. 72 Rue Bonaparte + many other locations.
Choux à la Crème at Odette. The cream puffs from Odette might just change your life. Small cups of golden, flaky pastry are filled with more fillings than you can imagine. There's chocolate for the purists, and green tea for the more adventurous! 18 Rue Montorgueil.
Ice cream at Une Glace à Paris. It might not be the home of gelato, but if it's sweet and creamy Paris can do it with gusto. The ice cream from Une Glace à Paris is the best in the city, perfectly creamy and not too sweet. 15 Rue Sainte-Croix de la Bretonnerie.
Saint Honoré at La Pâtisserie des Réves. Things are about to get even more decadent. Take layers of paper-thin puff pastry, top it with caramelized cream puffs, and fill it with pastry cream and you have a Saint Honoré. 93 Rue du Bac.
Mont Blanc at Angelina. Angelina is famous for two of the best desserts in Paris. First, there is the luscious, silky hot chocolate, perfect for a winter day. And then, there's the Mont Blanc. This nest-like dessert is made from a ball of meringue, whipped cream, and chestnut cream; delicious! 226 rue de Rivoli.
Hungry yet? These seven best food tours in Paris will satisfy all of your cravings, and let you discover the cuisine of the city. Which one are you going to try first?