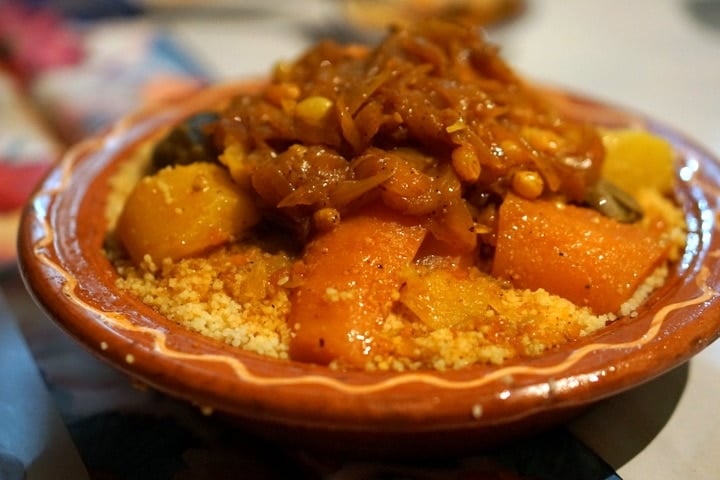 Ever since starting a food tour company of my own, I take food tours wherever I go! I LOVE the concept of a food tour-- great company, a passionate local guide, hidden places, smaller portions than you could get on your own, history and culture mixed in, delicious food, valuable insight, meeting owners, supporting small businesses... the list goes on! In Morocco, my choice was Marrakech Food Tours.
I first met my food tour owner friends Amanda and Youssef at a travel conference and knew that whenever I wound up in Morocco I would definitely take their tour. Marrakech is not an easy city to navigate on your own-- especially without using data on your phone! My two previous trips had resulted in very mediocre food, and a bit of food poisoning-- I wanted this trip to be different!
Luckily I was in GREAT hands. Youssef himself gave us the tour, and we enjoyed every minute of the adventure.
It was a Saturday night in Marrakech and the streets were swarming. There were colorful sights, loud sounds and a mix of smells everywhere we turned. Over the course of four hours, we followed Youssef like lost puppies, marveling at the way he knew the tiny streets and alleyways inside and out.
Over the course of the tour, we tried a huge variety of traditional Moroccan foods, at places Youssef and Amanda have tried and tested many times.
Highlights were seeing the traditional way some stalls cook lamb-- underground on spits-- and also tasting the traditional lamb stew from Marrakech called Tangia.
Tangia is often slowly cooked in the smoldering embers from the local bathhouses-- something you have to see to believe! The tangia was incredible-- smokey and tender. We also had the opportunity to try sheep's head (we did!) but no one was brave enough for the eyeball.
Olives, mint tea, pastries... the tastes continued.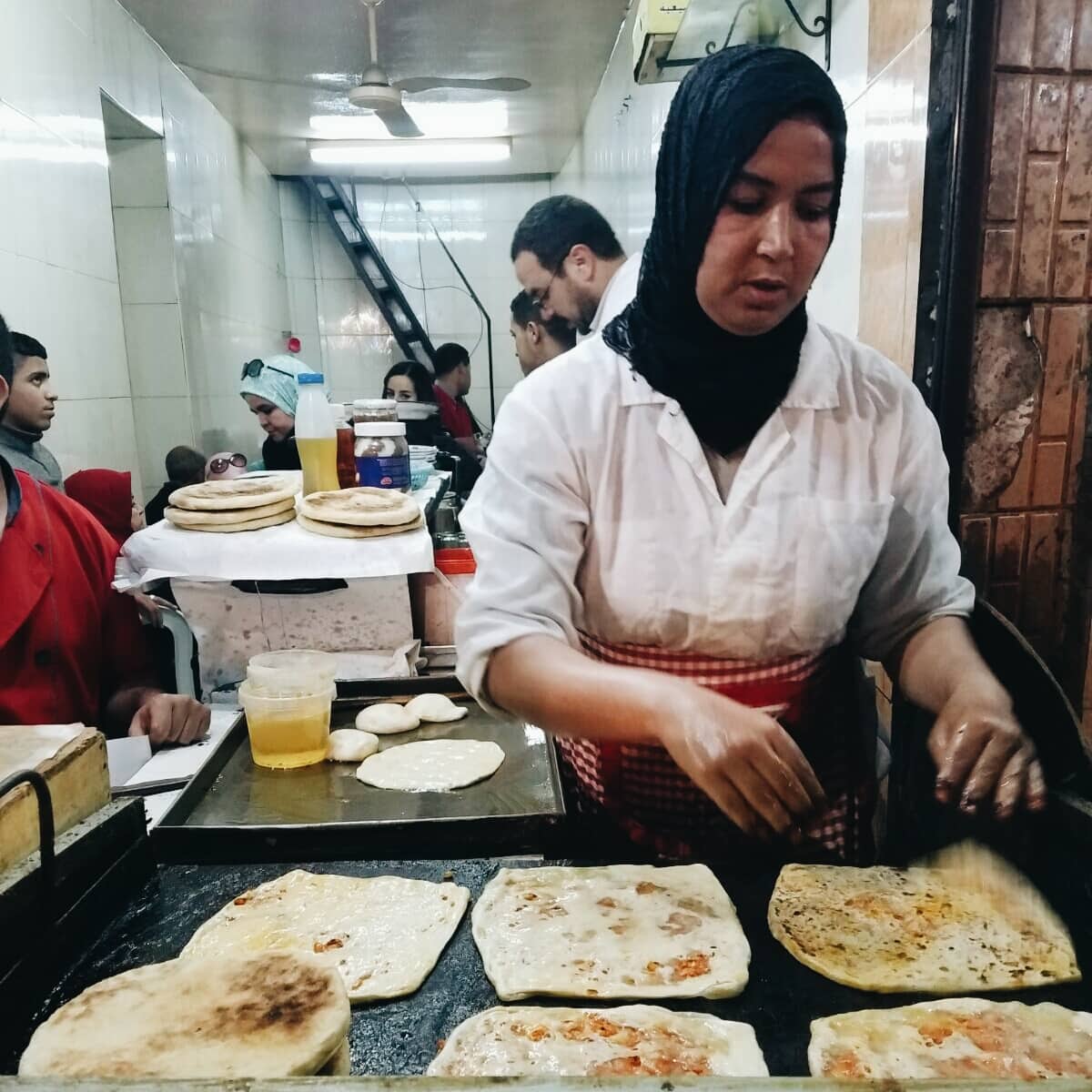 Another highlight for me was a stop at a hidden donut stand-- I'd tried these homemade donuts on my last trip o Marrakech by complete chance and still remembered how delicious they were. Delicious, doughy donuts are fried in oil and dipped in honey. Amazing.
Over the course of the evening, we were introduced to new dishes (like sardine sandwiches and avocado smoothies) and classics prepared like we'd never before tasted-- homemade couscous that takes HOURS (not minutes) to prepare!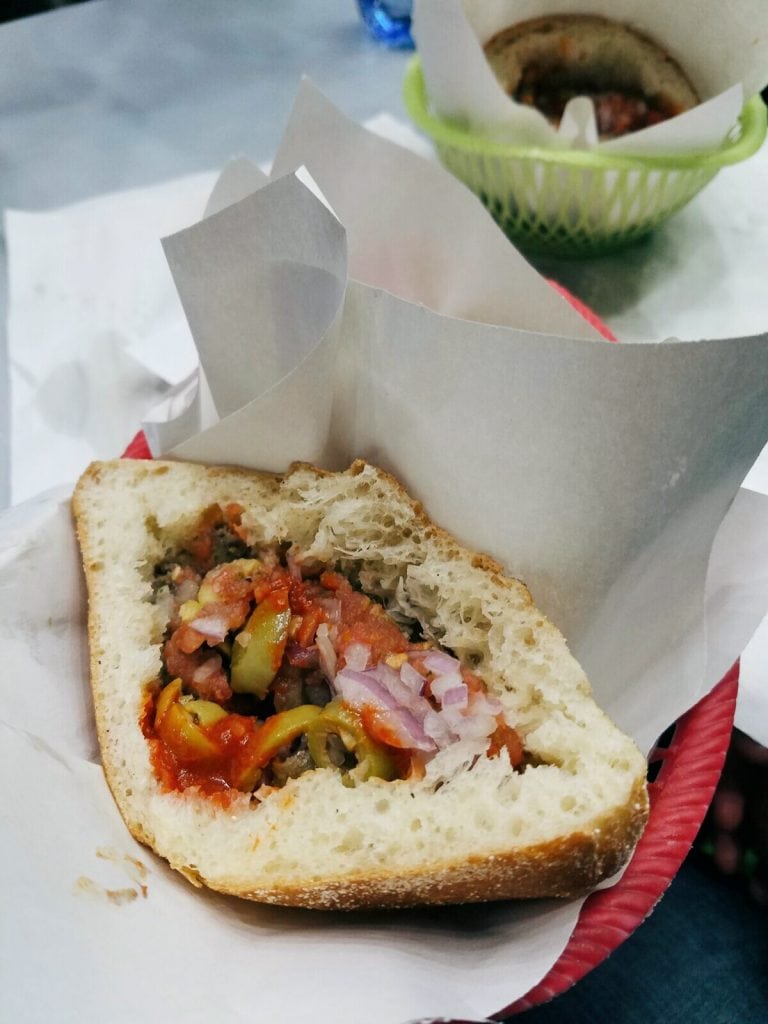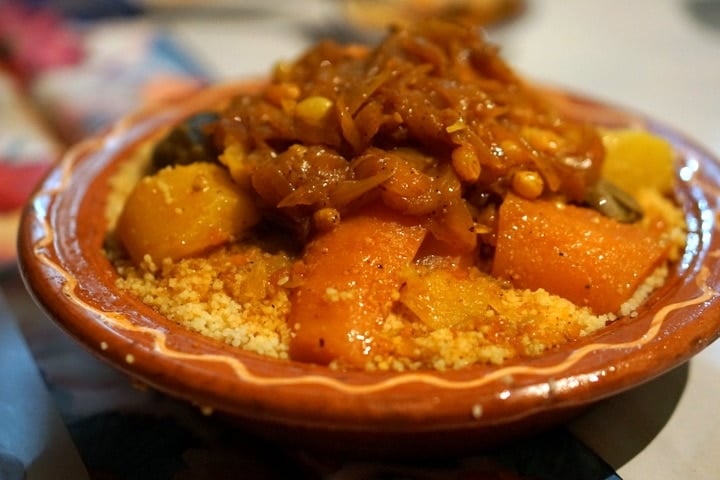 I don't want to give it all away, but all I can say is DO NOT MISS THIS TOUR! I have taken a lot of food tours over the years, and this is up there as one of the best! If you want to experience the traditional foods of Marrakech and learn all about the local culture and cuisine, this is a must.
Amanda and Youssef also offer a gourmet tour that visits some of the city's best Riads (B&Bs) by tuk-tuk-- I will save that for next time!
I can't wait to visit Morocco again, and eat my way through the city with Marrakech Food Tours one more time!
Have you been to Marrakech? What were your favorite foods?