This blog post was originally posted on April 21, 2016 and was updated on February 17, 2017.

With a wine history dating back to Phoenician times (the eighth century BC!), it's no surprise that Malaga is home to some of the best wine bars in Spain. Whether you prefer the traditional local sweet wines (D.O. Málaga) or some of Spain's most delicious (and cost effective) modern tipples (D.O. Sierras de Málaga), here are the best wine bars in Malaga.
What wines should I order in Malaga?
Before ordering, it is important to point out that Malaga is famous for its sweet wines. These have been made for centuries in this part of Spain, and today, the sweet wines of Malaga are produced as their own denominación de origen.
Even just a few years ago, it was difficult to find local wines in Malaga restaurants and tapas bars that weren't sweet. Since D.O. Málaga only produces the signature sweet wines, those who wanted to produce dry wines in Malaga were stuck. But in 2001, D.O. Sierras de Málaga was created—a new officially protected region that would allow producers to make these excellent wines.
They've been slow to catch on, but luckily things are changing. Now is one of the best times to be drinking Malaga wines—so without further ado, here are some of the best wine bars in Malaga where you can get started.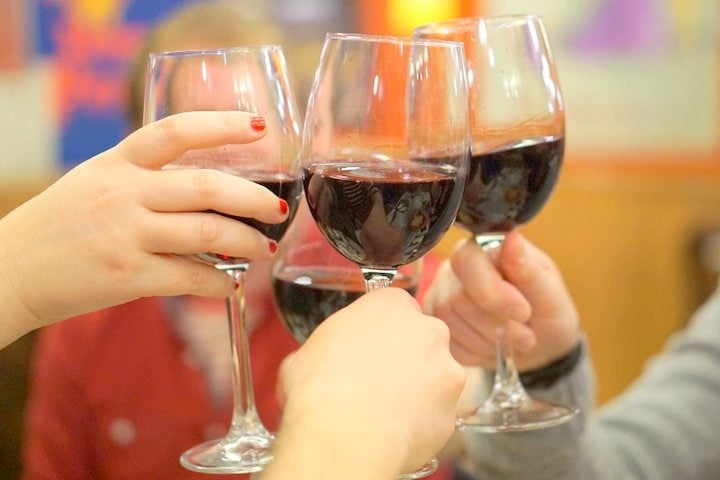 Top Wine Bars in Malaga
1. Antigua Casa de Guardia
No trip to Malaga is complete without enjoying a glass of wine at Antigua Casa de Guardia. This super-traditional Malaga wine bar was founded in 1840, and is famous for making D.O. Malaga wines at their nearby bodega (winery). The bar itself is a national treasure—the barrels are beautiful and the straight-faced bartenders take you back decades.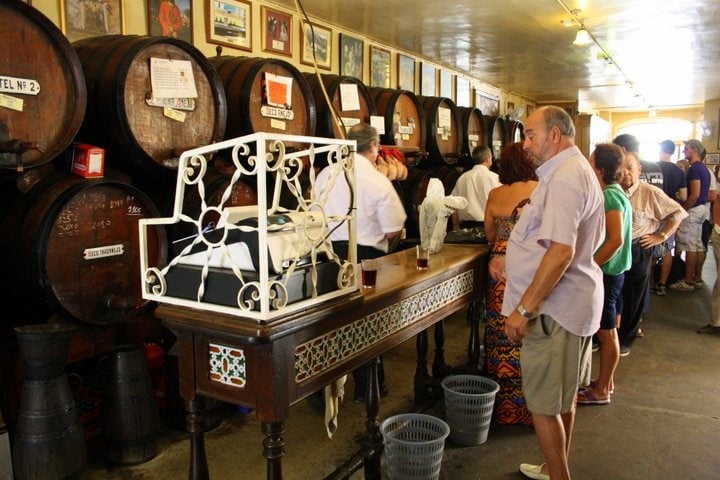 If you go: Try their Pajarete 1908, made with the local Pedro Jiménez grape. It's a sweet wine that is aged for 36 months in oak barrels, and an amazing way to start the evening!
Address: Alameda Principal, 18
2. Mainake Vinos & Gourmet
This off-the-beaten-path wine shop and bar is worth a special trip. The owner, José, specializes in wines from D.O. Sierras de Málaga, which aren't easy to come by in your average Malaga wine bar. These excellent dry reds and whites are making waves on the Spanish wine scene for their excellent quality and value.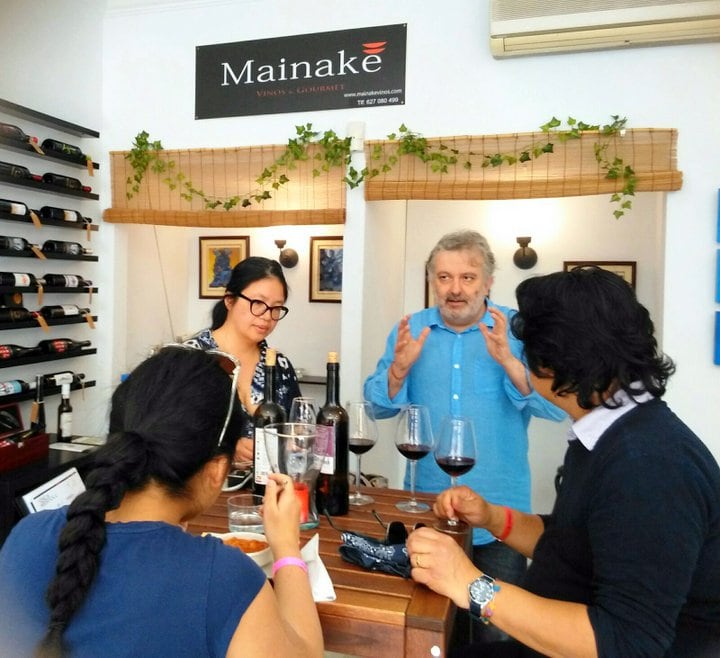 If you go: Compare the sweet Malaga Moscatel wines with the shop's bone dry Moscatel white wine.
Address: Calle Victoria, 45
3. Bodega Bar El Pimpi
El Pimpi is a Malaga institution—everyone who visits the city must stop here at least once! You can admire its gorgeous wine barrels, each signed by a famous person, such as Antonio Banderas or Penelope Cruz. It's undoubtedly one of the best wine bars in Malaga, especially if you want to taste a variety of Malaga's delicious sweet wines with local cheeses.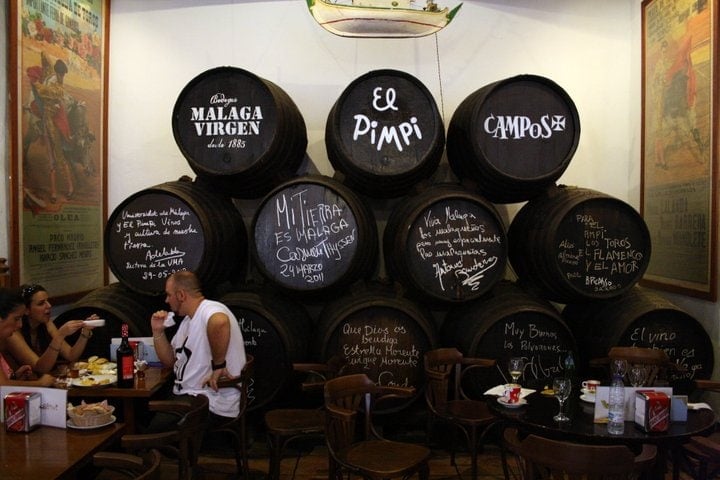 If you go: Try a glass of Malaga Virgen, a sweet wine made from Pedro Jiménez grapes that has been aged 24 months in American oak. Pair it with a plate of local cheeses, and you'll be in heaven!
Address: Calle Granada, 62
4. Vineria de Cervantes
Vineria de Cervantes offers the perfect combination of small tapas plates with great Spanish wines. Their by-the-glass wine list offers unbeatable variety, including many of Spain's famous Rioja and Ribera del Duero red wines, but also wines from D.O. Sierras de Málaga and various other regions. They have about 25 different wines by the glass, and plenty of delicious tapas to choose from. Reservations are recommended!
If you go: Pair a glass of Flor Floris, a lovely dry white wine from Malaga, with their tapa of pickled anchovies, guacamole and mango mousse. It's the perfect combination!
Address: Calle Cárcer, 10, 29012 Málaga
5. Los Patios de Beatas
Los Patios de Beatas is a true wine lover's paradise, with more than 500 wines on offer. Their sommeliers can help you make a choice when it comes to what to order, and they also offer tapas if you'd like to have a bite with your drink. Join their wine club if you think you'll be a frequent visitor!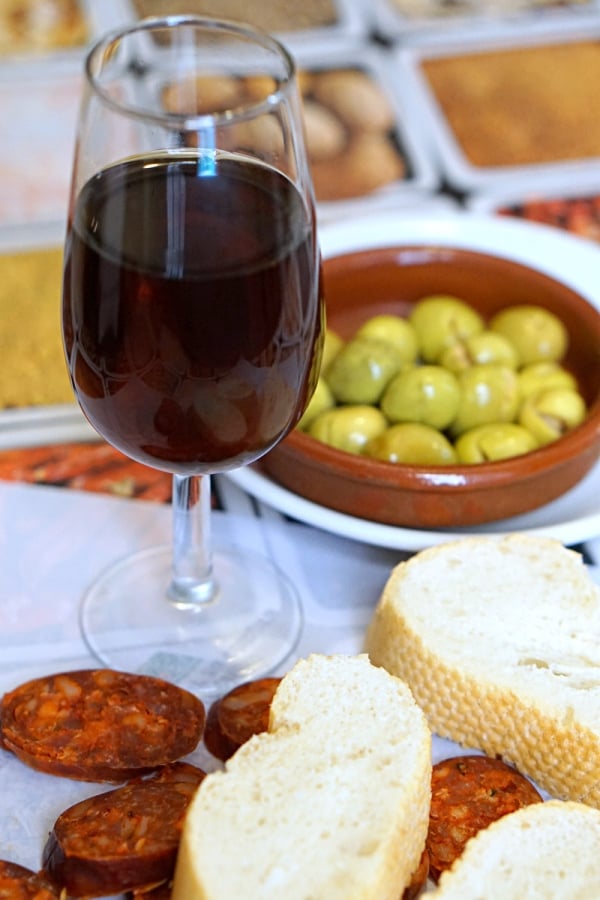 If you go: Taste some of Malaga's excellent dry red wines with a big plate of jamón ibérico, the best cured ham in the world!
Address: Calle Beatas, 43
6. La Odisea
Another off-the-beaten-path spot, La Odisea is no secret to locals. It's a beautiful space with wine barrels serving wine on tap. Their tapas are also worth tasting, especially their marinated carrots (zanahorias aliñadas) or homemade croquettes.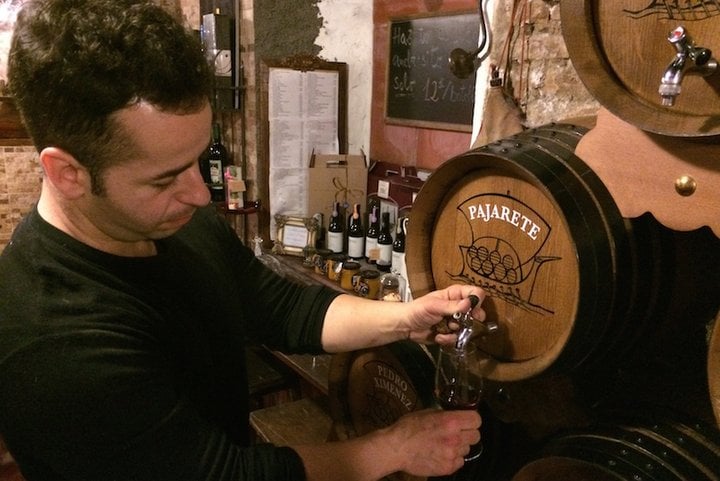 If you go: Grab a seat inside where you can see the beautiful barrels of sweet wines!
Address: Subida Coracha, 1, 29016 Málaga
Learn more: The best wines to order in Malaga
Pin me!