Over centuries, flamenco has become an integral element of Andalusian culture. While most people envision the beautiful, graceful female dancers twirling around in the typical frilly dress, flamenco is more than just dancing. Singing, guitar playing and, of course, dancing all come together to create something magical.
Malaga has a beautifully vibrant flamenco scene. While some visitors might be lucky enough to stumble upon an impromptu show in the street or in a bar, it's not a bad idea to plan ahead. If you're researching where to see flamenco in Malaga, here are some of the best options in the city!
Click to expand or embed this image on your site
Top Picks for Authentic Flamenco in Malaga
1. El Jardín Restaurante
Delicious Andalusian cuisine and a stunning flamenco show—what's not to love? At El Jardín, you can enjoy delicious traditional food from Malaga while watching flamenco come to life before your eyes. The beautiful venue, a house built in 1887 with stunning views of the cathedral, is the cherry on top. Malagueños also love this place for celebrating baptisms and first communions.
Address: Calle Cañón, 1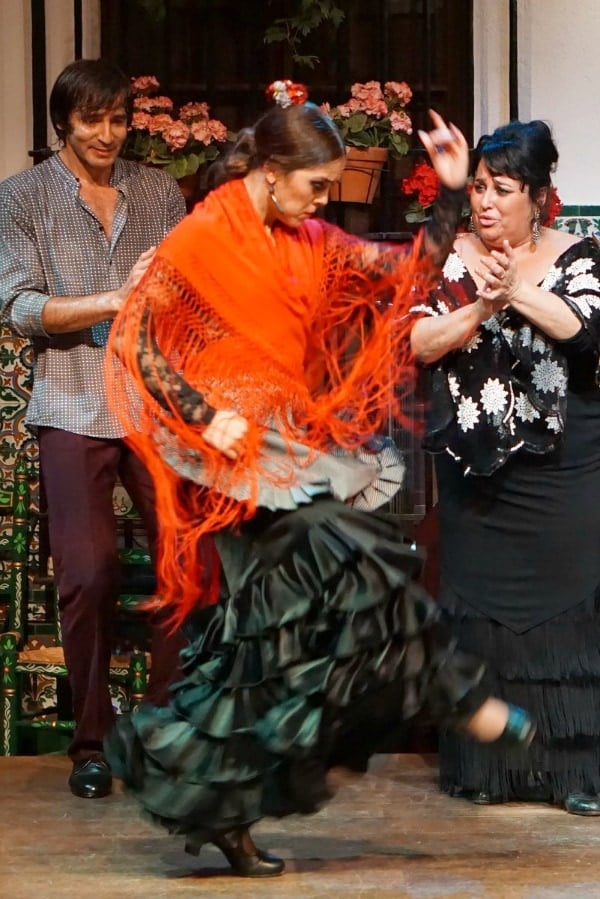 2. Restaurante Vino Mío
This stylish, modern restaurant near the Cervantes Theatre is also one of the best places to see flamenco in Malaga! Restaurante Vino Mío offers a show every evening from Wednesday through Sunday. If you're looking for even more artistic experiences, you've come to the right place—they also offer jazz performances and art exhibitions in addition to flamenco.
Address: Plaza Jerónimo Cuervo, 2
3. Peña Juan Breva Flamenco Museum
This incredible museum is a must for fans of flamenco in Malaga! The Museo de Arte Flamenco de la Peña Juan Breva boasts an impressive collection. You'll see thousands of records, guitars made two centuries ago, posters, authentic dresses and more. And, of course, you can also catch a show!
Address: Calle Ramón Franquelo, 4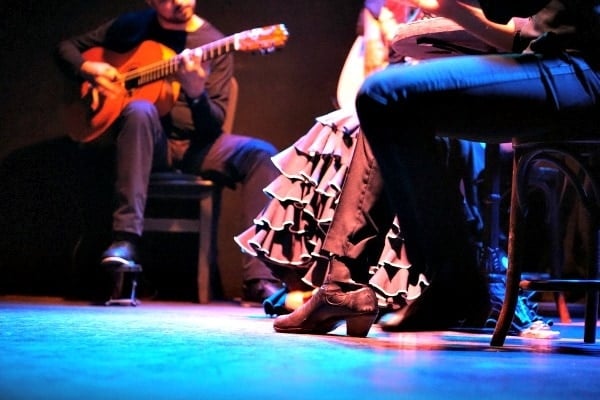 4. Flamenco festivals
Depending on when you visit, you might be lucky enough to catch one of Malaga's many flamenco festivals! The most famous is the biannual Bienal de Flamenco. The best flamenco artists in Spain flock to this event to perform on stages in the open air, making it the perfect way to spend a spring or summer evening.
Many other towns and villages in Malaga province also hold flamenco festivals. Some of the longest-running are the Torre del Cante Flamenco Festival in Alhaurín de la Torre, the Cante Grande Festival in Ronda and the Flamenco Festival in Casabermeja.
See Also: Great picks for live music in Malaga
Pin me!