Berlin is an enormous city, one that deserves weeks, if not months to truly take in. I was visiting for a scant three days, and arrived home each night with my feet aching and my body exhausted– I prefer seeing cities on foot, which was probably a bad idea in retrospect.  But Berlin is a city that begs to be walked, with large and interesting avenues, buildings and architecture that makes you think, street art hidden at every corner, and the most enticing cafés and restaurants you've ever seen, each begging you to come in and have a bite.
I enjoyed every moment of my time in Berlin, and yet feel as if I didn't see anything at all. It's definitely the type of place you can go back to time and time again.
As some of my travel blogging colleagues are soon arriving in the city for the 2014 ITB Berlin Conference (the world's largest travel and tourism conference) I hope to be able to provide a few tips from my experiences, especially when it comes to eating! And what better way to start my posts than with a quick glimpse of the highlights of Berlin captured with Instagram:
Berlin Street Art
A big part of Berlin's identity is its street art. From the classic taggers to the more artistic international and local artists, Berlin's walls are a canvas to some of the world's most interesting pieces. Regardless of your opinion of street art, it is something you have to look at in Berlin. Some is funny, some is ugly, but much is fascinating– and will make you think.
Eating in Berlin
The food in Berlin was fantastic, varied and cheap. From delicious kebabs and turkish food, to Asian dumplings, a good currywurst, and hipsteresque cafés, it was really quite a dream come true for a food lover. Our meals were limited, but we made the most of them (future posts will go into greater detail). Here are some of the best things I ate in Berlin. 
What? Currywurst (sausage with a tomato and curry sauce, topped with mayo and served with bread or fries).
Where? We took a very entertaining Beer and Currywurst Tour on our second night in Berlin.
What? Laugencroissant (Half pretzel, half croissant, 100% heavenly).
Where? Zeit Für Brot in the Mitte district.
What? Flammkuchen (A crispy flat crust topped with amazing combos like this spinach, beet, onion and goat cheese.).
Where? Café Krone in the Prenzlauer Berg district.
What? A mini banana cherry cupcake with vanilla bean frosting.
Where? tigertörtchen Berlin Cupcakes.
What? Beef dumplings.
Where? Street Food Thursday at Market Hall (Markthalle Neun)
I also ate the best sandwich of my life at this market– you'll have to check back for more info!  

What? Game sausages with rosemary mashed potatoes, cowberry mustard, and coleslaw.
Where? Schwarzwaldstuben in the Mitte district.
Local Character
Quirky cafés, pastel terraces, restored monuments, vintage shopping, farmers' markets, and lots of color– Berlin is no copy cat and is full of character.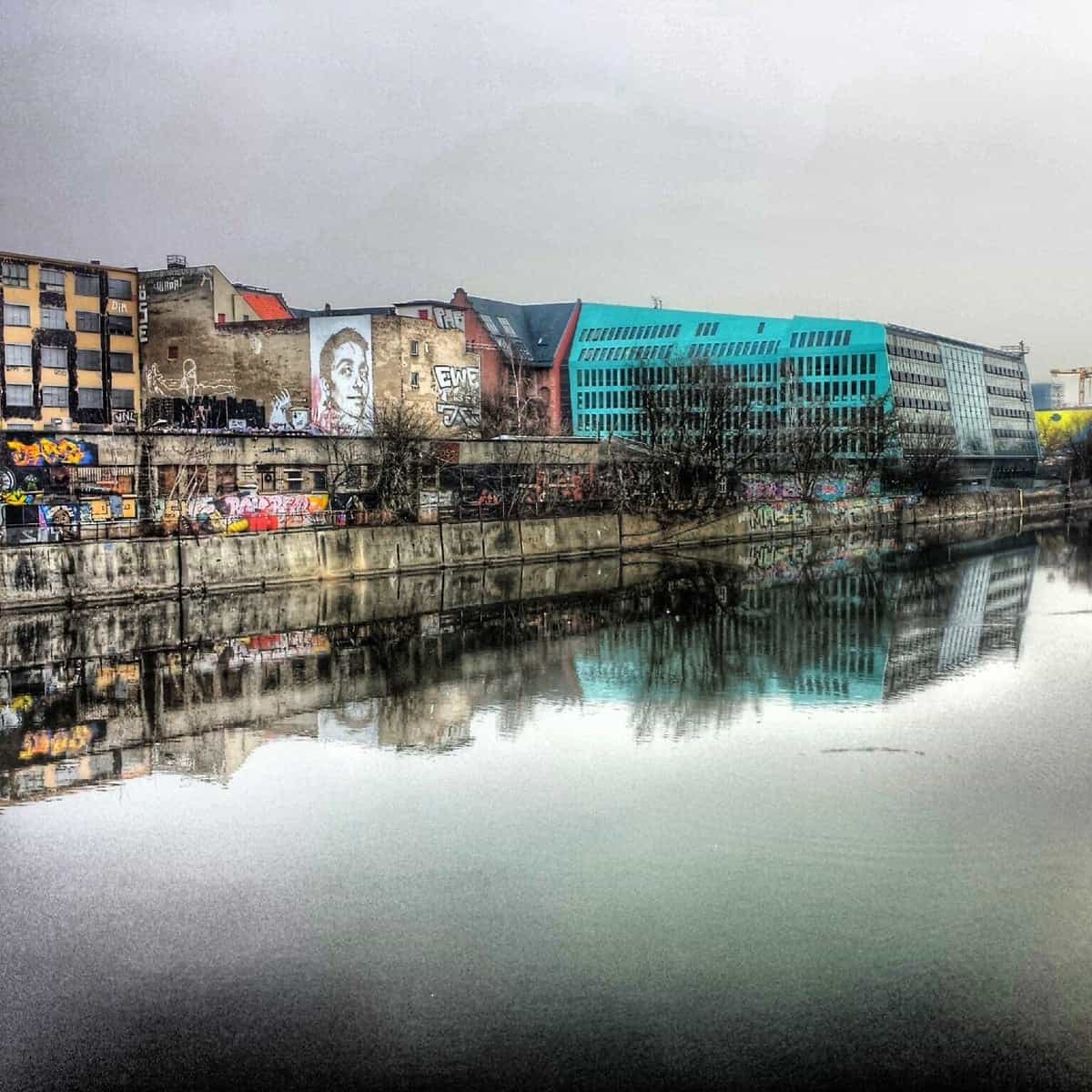 Overall, Berlin was a beautiful and quirky city, with more than enough to see, do, and eat. I'm looking forward to my next visit one day, and to sharing the rest of my tips with everyone in future posts!
Have you been to Berlin? What did you think?