Best Ever Homemade Zucchini Bread Recipe
The past few years have proven that a quick cure for homesickness is comfort food. I suppose it's because most of us will always associate certain foods and flavors with where we spent our childhood. My medicine comes in the form of pancakes with real maple syrup, creamy clam chowder, a toasted bagel with cream cheese, mashed potatoes and gravy, or homemade macaroni and cheese.
I am one of the lucky ones—both of my parents are great cooks. We could also call this a curse for my waistline, but that's another day's post. My Dad is famous for his homemade apple pancakes, juicy hamburgers, and spicy chili, while my Mom gets the credit for things like eggplant parmagiana, shepard's pie, and countless baked goods. I can't even begin to choose a favorite dessert that my Mom makes. Contenders would have to be treats such as strawberry-rhubarb pie, apple crisp, german chocolate cake, lemon poppy seed bread, and ricotta pie (to name only a few of her amazing creations).
Smelling something baking still takes me right back to my childhood, when my Mom would pull her latest concoction out of the oven and take out her best china. We'd have a fancy tea party together, bonding over mini muffins and milk.
Nowadays when visit home I have to pick and choose the things I want my Mom to make. I usually send a wish list a few weeks in advance… no joke. It's difficult to decide, but no visit is ever complete without her famous zucchini bread. She's been making her homemade zucchini bread for as long as I can remember and I've loved it every time. It's also easy to recreate abroad, so it's the perfect cure for homesickness and it'll impress new friends any day!
Making Zucchini Bread With Mom
In a separate bowl mix together the following dry ingredients: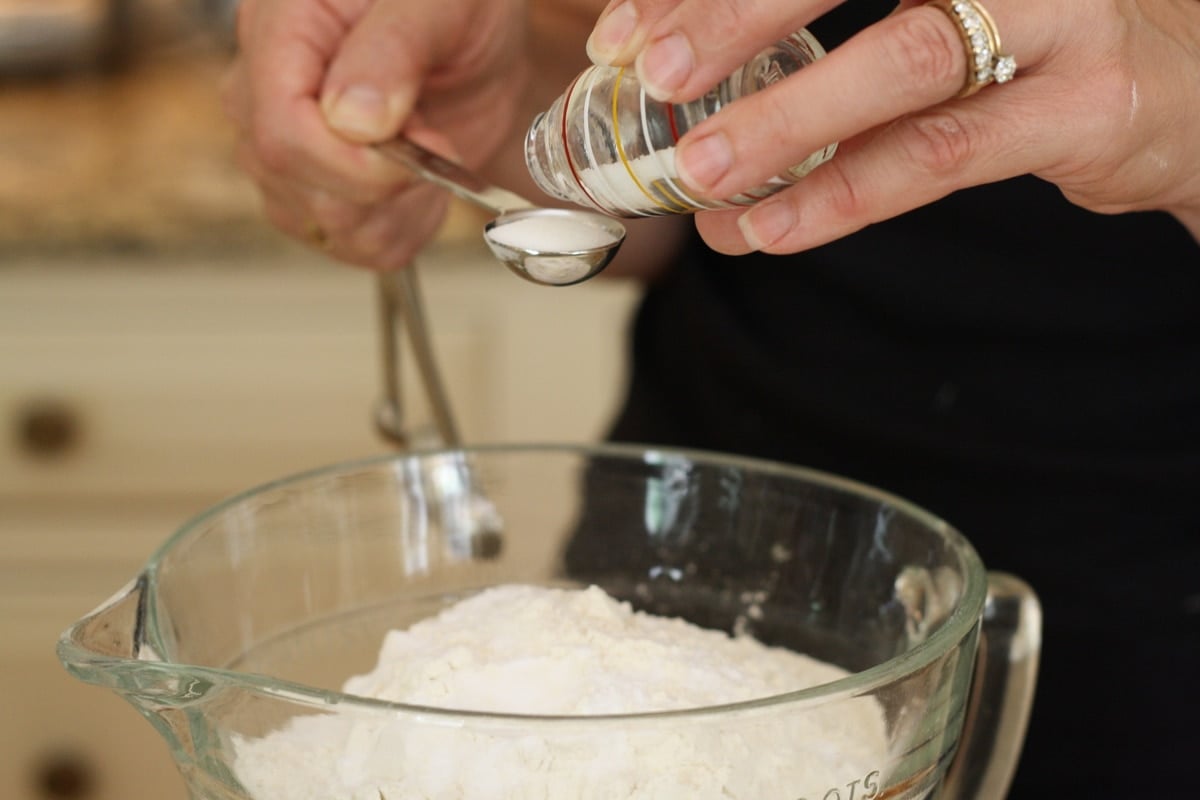 Homemade Zucchini Bread
Recipe by: Grace Aloise (Mom)
Makes 2 loaves (but easily doubled or tripled and extra loaves freeze very well)
Ingredients:
2 cups grated zucchini (with skin)
3 eggs
1 cup oil (canola recommended but olive oil adds an interesting taste)
2 cups sugar
½ cup milk
3 cups flour
1 teaspoon baking soda
1 teaspoon salt
3 teaspoons cinnamon
½ cup chopped nuts or chocolate chips (optional)
Recipe Instructions:
Preheat oven to 325°F (160°C)
Blend together the grated zucchini and eggs, followed by the oil and sugar.
Mix until well combined.
In a separate bowl mix together the dry ingredients: flour, baking soda, salt, and cinnamon.
When well mixed, take turns adding the dry ingredients and milk to the bowl of wet ingredients.
Stir or blend well, until the mixture is even.
Add chopped nuts or chocolate chips if desired. (If using chocolate chips coat them in flour first so they don't all sink to the bottom).
Divide the batter between two small greased loaf pans.
Bake at 325F/160C for about 1 hour (or until a toothpick comes out clean).
Allow to cool for at least 10 minutes before diving in.
My cure for homesickness is this delicious homemade zucchini bread– what's yours?