Before visiting the US I always make a quick list of what I want to do and, more importantly, what I want to eat. Some of the choices (like clam chowder and bagels) are predictable and respectably deserving of anyone's "need to eat while home" list. Other things (such as buffalo chicken tenders with blue cheese and roast beef and pickle sandwiches) are simply strange cravings that occur on the spot. I spent last week in the US my parents' house enjoying a week off with family. I played princesses with my niece and snuggled my baby nephew. I went to dinner with my parents, and grocery shopping with my sister.
And in doing these small, insignificant daily tasks, I realized some things (apart from my strange choices in food) that I really enjoy about the US. Some (as expected) are food related, but others are simply little details I noticed this time around. Let me know if you have any to add!
Socializing in the home
I love going out, but sometimes staying in with friends and family is even better. Going over to a friends for a cup of coffee or popcorn and a movie can be much more relaxing than a local café, and I love inviting people over and getting to entertain. Since I love to cook, it's fun to organize a dinner or get together related to food, and the relaxing atmosphere found only in someone's home is special. Americans love to socialize in their homes, often buying grills, patio furniture, and building open kitchens just to do so. While I love that many Spaniards "live in the streets", a little home time would do everyone some good! Luckily, here in Madrid we have a great mixed group of friends who love the Spanish and American ways of spending the weekend.
Good pub food
Fried pickles with remoulade, spicy buffalo wings and blue cheese, homemade mozzarella sticks, Rhode Island style fried calamari; should I stop yet? If you aren't drooling by now, you simply can't be human (or have never tried these strange delights)! I love eating healthy, wholesome foods, but every now and then pub food-- good, homemade, locally sourced when possible style pub food is just what the soul needs. Match these greasy delights with a refreshing local beer on tap and your problems are solved!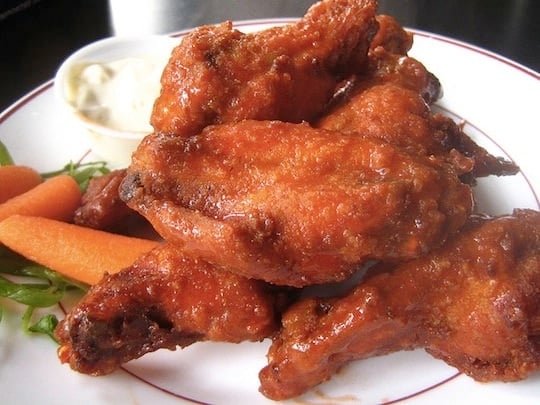 Free wifi everywhere
This was the first time home that I truly noticed wifi everywhere. It was in both airports I flew into, all of the restaurants we visited, in Barnes and Noble book store, at the small cupcake shop near my sister's house-- in short, wifi is alive and well in Massachusetts, something I really appreciated since I didn't want to spend the money on a data plan for the week. The best thing was that in nearly all places the wifi was unlocked and open, accessible most times without even a password. No one had to write the code on a piece of paper, or repeat it five time. Simple, like it should be by now.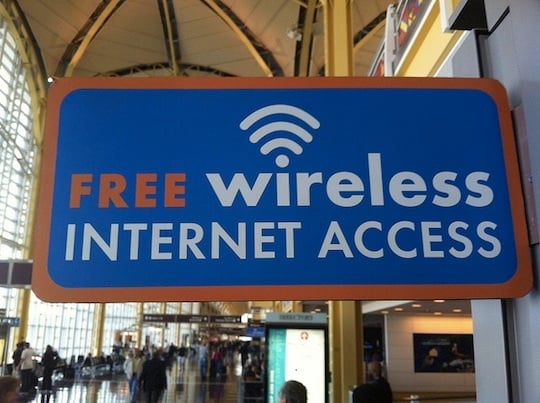 Cheap Asian food
I've talked about this before, but in Madrid I really miss cheap Asian food. My sister and I went out for Thai-- a whopping $30.00, tax and tip included. Pho, Chinese food, Vietnamese, and even sushi-- all available for eat-in or take out at prices that make you pinch yourself after living in Madrid for awhile. And while I will note that you can find very similar prices on Madrid's menus del día the quality is hardly the same and dinner and take-out prices double or triple!
The variety in the supermarkets
Every time I go visit my family I end up at the supermarket at least once. I wander aisle by aisle, staring at the products stacked neatly on the shelves. Our local supermarket (a Market Basket) has everything from Spanish membrillo (quince jelly) to Brazilian yucca flour and Thai rice noodles. I picked up two hot sauces on my visit-- a Jamaican scotch bonnet one and my favorite Mexican one, El Yucatero. The variety available in the average supermarket is simply astounding, and it makes me almost proud that where I come from is home to so many diverse backgrounds and cooking styles. I also get jealous that in small Sutton, Massachusetts my sister could prepare a recipe with less trouble than I could here in a European capital!
I was only home for a week, and in between treasure hunts and playing dolls, didn't have time for many more cultural observations. But I'm sure you guys have plenty-- what do you love about the US when visiting home?
Check out:
15 Things I Miss About the US When in Spain
15 Things I Miss About Spain When in the US
Photo Credits: rick, Wesley Fryer, stevendepolo