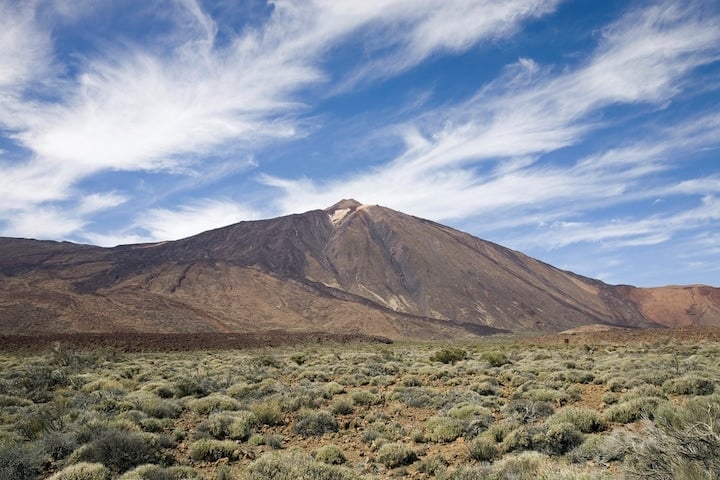 One of the best parts about living in Spain is the cultural and geographical diversity you find as you travel from region to region. And when you think you've seen it all, just wait-- there are still the islands.
Craving the Mediterranean? Head over to the Balearic Islands off of the coast of Catalonia. You'll find olive trees, Roman ruins, cove beaches... paradise!
But if you're looking for something truly different, buy your tickets to the Canary Islands for a whole new side of Spain you never imagined.
Located off of the west coast of Africa, the Canary Islands have been Spanish since the early 1400's. The biggest of the seven islands is Tenerife, which is not only the largest of the Canary Islands, but also the most populated island in all of Spain and the most visited by tourists.
With its unique combination of climate, land, history and touristic value, Tenerife is arguably one of the best foodie destinations in Europe. Here's why:
1. Fresh Fruits
Where else in Spain do you find banana trees? Fresh papaya and mango? Starfruit? Lucky for visitors, Tenerife is home to a variety of tropical and subtropical fruits that you generally won't find on the mainland (and definitely not in the rest of Europe!). Bananas are especially important, and Tenerife grows about 150,000 tons per year!
2. Plenty of Wine
Wine production has been a part of Tenerife's history since the Spanish conquest, and their most famous wine, malvasía, was so important that it was regularly mentioned in Shakespeare's works! Though the malvasia grape is grown elsewhere, it never has the same characteristics.
Tenerife is home to five of the islands' eleven different denominaciones de origen (officially protected wine producing areas) and there are many bodegas where you can taste the island's wines (including the malvasias) and also participate in a wine tour.
3. Colorful Markets
The best way to quickly get to know a place's food culture is by visiting a local market. Tenerife is home to plenty of wonderful markets, which are perfect to visit early in the morning before spending the day out and about on the island.
Local markets in Tenerife:
Tacoronte Farmer's Market in Northern Tenerife
Market of La Laguna
Nuestra Señora de África Market in Santa Cruz
After the markets:
Cool off at the waterslides and pools at the enormous Siam Park in Tenerife on the Costa Adeje!
Get in touch with nature at Teide National Park-- home to Mount Teide, the most visited natural wonder in Spain.
Go scuba diving and swim with sea turtles, dolphins and manta rays!
4. Something different
Tenerife has some very unique foods and recipes that you will be hard pressed to find on the mainland.
Gofio: a mixture of toasted grains such as wheat and barley that are traditionally stone ground and used as both a sweet and savory porridge.
Goat meat: cabrito (kid/goat) is another traditional island dish. Tenerife is home to three local breeds of goat and goat stew is a delicious must-try on the island.
Aloe vera: While not typically eaten, a great gift to bring back from the Canaries is sugared aloe vera, made from the many aloe vera factories in the Canary Islands.
5. Local Cheeses
An island famous for fried cheese? Yes, please! Canary Island cheeses are delicious, and generally made from goat's or cow's milk. Search for the fried cheese with mojo on restaurant menus, or try the cheeses from El Tanque or Teno, renowned for their unique flavor.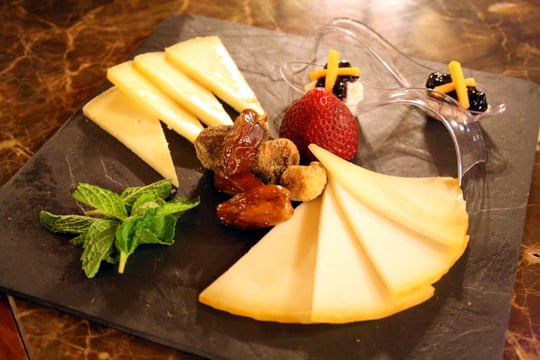 Have you visited Tenerife? What was your favorite foodie moment?
Photo credits: andy, perlaroques, Carlos SM, Hosebagman, Contiempo Bodega