There are cities I love, cities I hate, and then there's Zaragoza. After visiting Zaragoza, Spain two years in a row for Ale's job, I still haven't managed to fall in love with the city (and I've tried!), but I don't necessarily dislike it either-- it's complicated. You see, Zaragoza has all the makings of the perfect city. It is small and walkable, full of bars and restaurants, home to a gorgeous basilica, and located on a tranquil river. It sounds strikingly similar to Seville, one of my favorite cities in the world.
But Zaragoza has proved disappointing in some key areas on my visits. The food has been overwhelmingly overpriced and underwhelming, a huge negative for me. I've tried all sorts of restaurants and bars, but I've never left feeling wowed. Good nightlife has also been difficult to find, and the people haven't been nearly as friendly as in other Spanish cities. That said, I would still include Zaragoza as a stop when traveling around the area-- I just wouldn't spend too many days there.
Here are my top five reasons to visit Zaragoza:
1. Basilica–Cathedral of Our Lady of the Pillar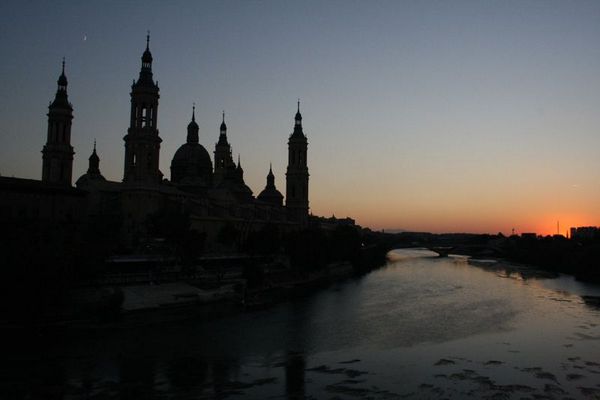 I would recommend visiting Zaragoza for its basilica alone. The enormous Pilar Basilica is absolutely stunning, and you must see it from all angles. I prefer to admire it from outside, but the inside is also quite beautiful and entry is free.
2. Funky Street Art
You can find cool street art all around Zaragoza, but most is definitely concentrated around the narrow streets of "El Tubo", an area of the city known for its windy streets filled with tapas bars. I'm a fan of street art anywhere, so this is definitely something I would recommend!
3. Adoquines del Pilar
When I first visited Zaragoza, I thought it was strange that all of the tourist shops had boxes of hard candies with saints on them. I figured I should buy some, and headed to the non-touristy candy shop near my hotel. I waited in a 20-minute line to finally order some! I found out that they were Zaragoza's famous hard candy-- originally flavored with aniseed, but now available in a variety of flavors. You can find them in all shapes and sizes, but the most typical is the large, block-like "adoquín" which literally means cobblestone block.
4. Interesting Statues
When I visit a city I love to wander around and discover its little corners and alleyways. Zaragoza was fun, because it seems that at every twist and turn was another interesting statue. These are a few I really liked.
5. The Central Market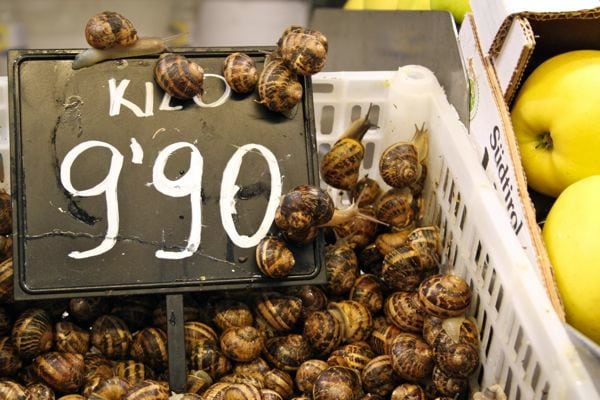 Food markets are a must for me in any city, and Zaragoza is no exception. Their Central Market is quite beautiful with iron sides and glass decoration. It's also full of some of the freshest looking meat and produce I've seen anywhere in Spain!
If it weren't for my husband's job, I'm not sure I ever would have had the chance to visit Zaragoza.
I'd honestly never heard much about it before our first trip there last summer. I'm really glad we did get a chance to explore because it really is quite a cool city. And who knows, if we have to go back maybe I will finally fall in love-- they do say that the third time's a charm!
Have you ever been to Zaragoza? What did you think?
Pin me!