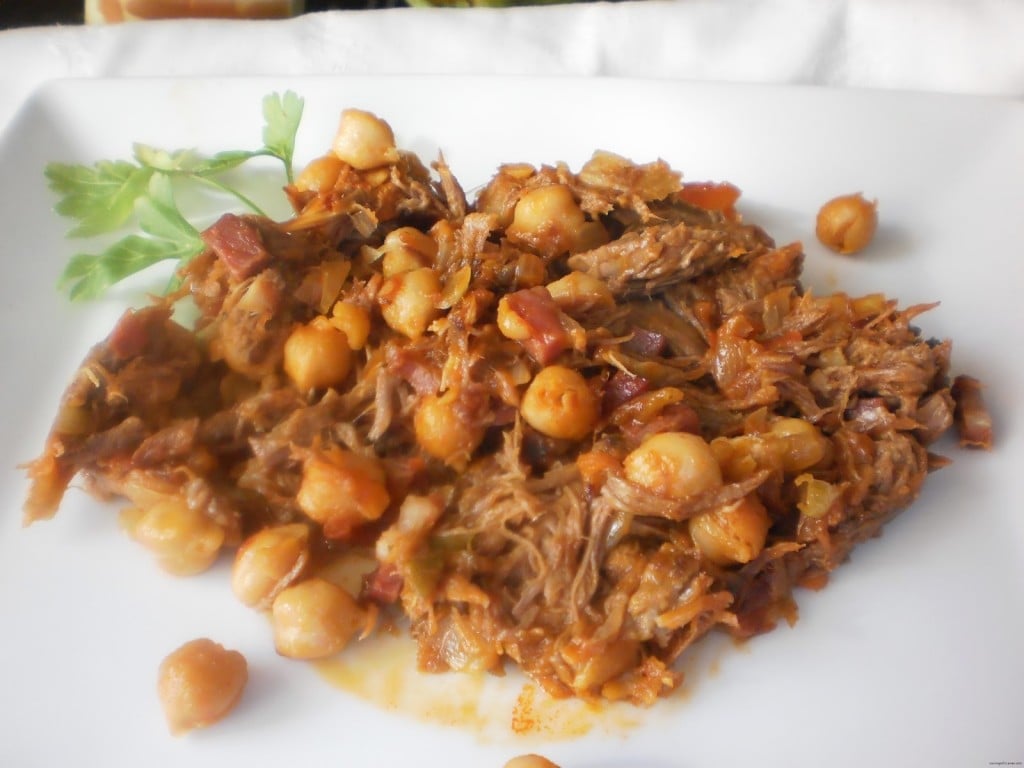 The Canary Islands are still mostly unexplored territory for Alejandro and I. Apart from my short (but wonderful) visit to Fuerteventura, I've yet to explore the gorgeous islands and their fantastic local gastronomy.
When learning about the cuisine of the Canary Islands, I was surprised to encounter some dishes that I was completely unfamiliar with: corn flour pudding, rabbit in salmorejo, and fish I'd never seen on mainland Spain. It made me realize that while Tenerife is known for its lush, natural beauty and the third largest volcano in the world (Mount Teide), Lanzarote for its drastic volcanic landscape, and La Gomera for amazing hiking trails-- I never really hear much about Canarian food apart from mojo picón (a local sauce).
My theory? I think the Canarians are keeping it a secret!
It turns out that the Canary Islands have some fascinating local dishes and even some amazing local wines-- I'm dying to visit the vineyards of Lanzarote, where vines survive and grow in harsh volcanic ash.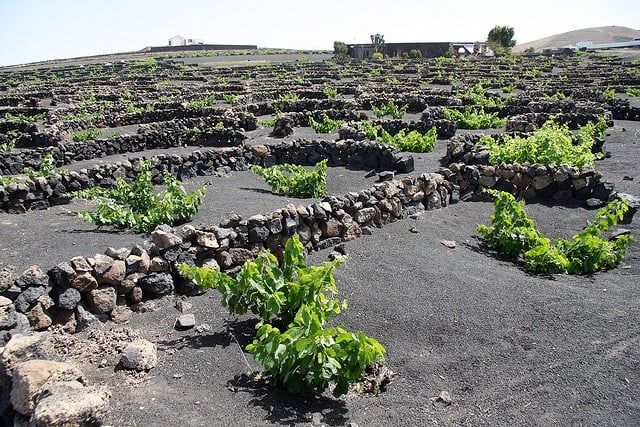 But the dish I'd like to talk about today is ropa vieja. Most Americans know it as a Cuban dish, but it's actually a byproduct of Canarian emigration to Cuba in the 18th, 19th and early 20th centuries.
Ropa vieja (literally translated to 'old clothes') is a delicious stew that originated as a way to use the leftovers from another traditional dish called the puchero peninsular. Nowadays it's become so important to local cuisine that people make it on its own.
The dish usually consists of shredded beef and chicken, and sometimes includes pork as well, or even a combination of the three. In addition to the meat, you'll usually find garbanzo beans, tomato sauce, and boiled potatoes. Like any good stew, the dish varies a bit depending on who you ask.
Canarian Ropa Vieja Recipe
Canarian ropa vieja is a delicious dish made with shredded beef and chicken, garbanzo beans and tomatoes. It's a hearty stew that will warm you up!
Print (images optional)
Pin
Rate
Ingredients
1

large can of chickpeas/garbanzo beans

you could also soak dried beans the night prior, but I find it easier to buy good quality canned beans

About one pound

half a kilo of beef

About one pound

half a kilo of chicken

2

links of chorizo

optional

About two pounds

one kilo of potatoes

6

cloves

of garlic

chopped

1

red pepper

chopped

1

onion

chopped

2 to

matoes

peeled and chopped

½

cup

white wine

1

cup

chicken stock

Smoked Spanish paprika

about 2 teaspoons

Black pepper

Cloves

about 3

Bay leaf

Salt

Extra virgin olive oil
Instructions
Cover the chicken and beef with water and bring to a boil

Simmer until cooked through, remove and let cool

Shred the meat and add to a large frying pan filled with a splash of hot olive oil

Add the garbanzos to the pan and fry the shredded meat and garbanzo beans

Once crispy, remove from pan and set aside

In the same oil (you may need to add a bit more) add the chopped onion, pepper, tomato, and garlic

Once the sofrito (fried vegetables) is cooked down, add 3 cloves and some black pepper

Add two teaspoons of paprika, the white wine, broth, and bay leaf

When simmering, add back in the meat and garbanzos and bring to a simmer

Add the diced potatoes and cover for 15 minutes while simmering (a more traditional way is to fry the potatoes separately, but this is a bit more healthy)

Uncover after 15 minutes and allow to simmer until the potatoes are cooked through

Enjoy!
Nutrition
Calories:
624.44
kcal
|
Carbohydrates:
53.02
g
|
Protein:
33.54
g
|
Fat:
29.4
g
|
Saturated Fat:
9.57
g
|
Cholesterol:
92.51
mg
|
Sodium:
400.7
mg
|
Potassium:
1358.47
mg
|
Fiber:
9.91
g
|
Sugar:
8.01
g
|
Vitamin A:
1419.2
IU
|
Vitamin C:
64.94
mg
|
Calcium:
86.67
mg
|
Iron:
5.78
mg
This Canarian ropa vieja recipe is the perfect dish for the fall weather that seems to be on its way! You can enjoy it on its own, or with a glass of Canarian wine. And if it seems like too much work, you could always hop on the next plane to Tenerife...
Have you tried Canarian food? What did you think?
Check out our Madrid Food Tour blog for tips on Eating in Tenerife (courtesy of ParTaste).
Photo credits: Brian Snelson
Pin me!