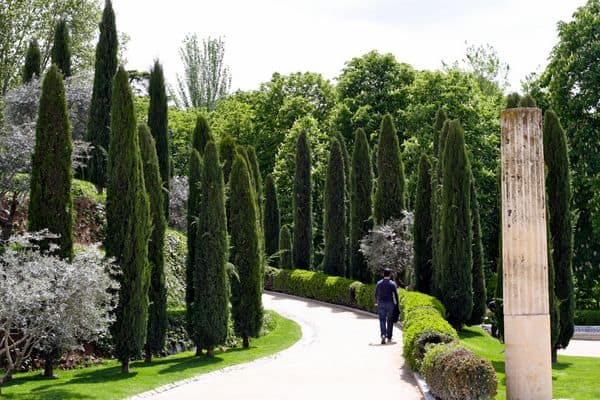 Next time you are strolling through Madrid's Retiro Park, venture away from its shiny man made lake and shimmery Crystal Palace and take a walk over to the Bosque del Recuerdo (Memorial Forest). Hidden away on the park's southwest side, the Bosque del Recuerdo commemorates the 191 victims of terrorism who lost their lives in the March 11, 2004 terrorist attacks in Madrid. It is a lovely memorial and the perfect place to quietly reflect in this busy city.
The King and Queen of Spain were the first to lay flowers at the memorial during its dedication ceremony in 2005, and since then they organize a yearly memorial service. The stone engraving at the entrance reads: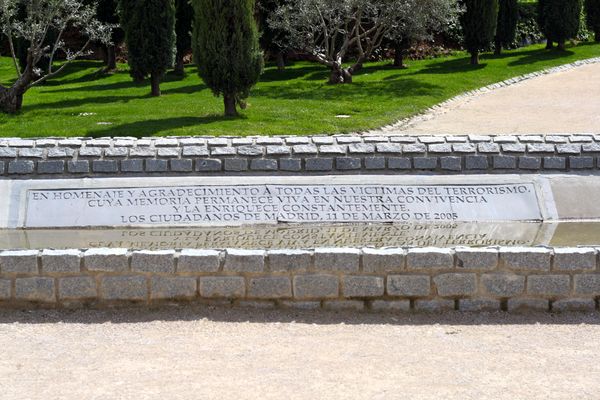 "In honor and gratitude to all the victims of terrorism whose memories live on and constantly enrich our daily lives."
We discovered the Bosque del Recuerdo quite by accident. While exploring the interior of the park (which we hardly ever get to see while running around the perimeter) we saw an intriguing sign and decided to take a look.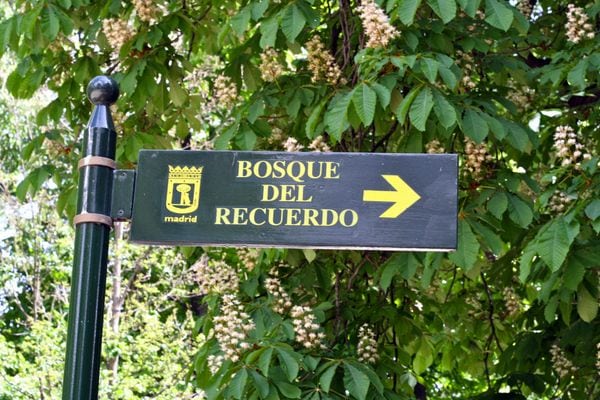 When we arrived to the memorial we were both surprised we hadn't heard about it earlier, and were stuck by the beauty and simplicity of the forest. There are 192 trees that make up the small, hilltop memorial-- one tree for each victim. As you walk up the spiral path to the top, it's as if you are in a small oasis in the middle of the busy park.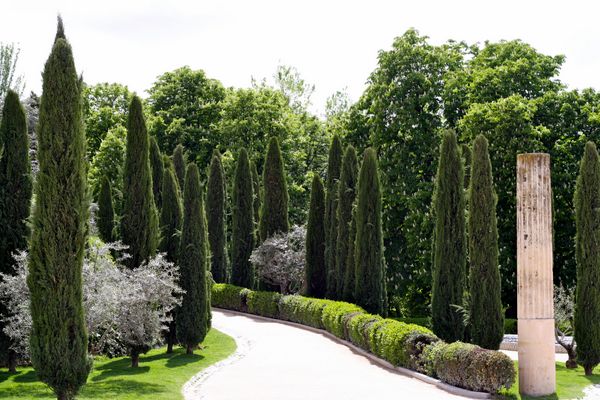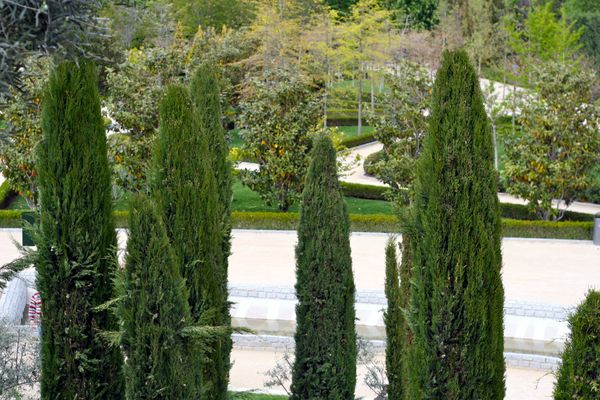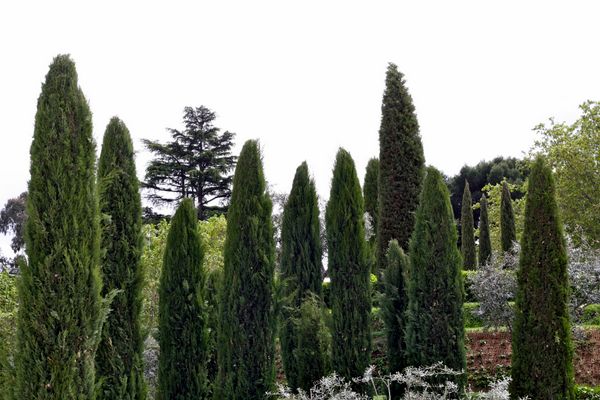 As stunning and meaningful a well-sculpted statue memorial can be, it was a nice change to see a memorial like the Bosque del Recuerdo. The bright green trees, so strong and healthy, are a true reminder of life and the fact that terrorism can never kill our spirit.
Have you ever been to a special memorial?