With such a heavy emphasis on bread and bread products in the Spanish diet, you would be forgiven for thinking eating gluten free in Valencia would be a challenge. From a tostada at breakfast to fresh bread to mop up the delicious sauces at dinner, bread is everywhere in Spain. However, what's surprising is that Spain still manages to be one of the most gluten-free friendly countries in Europe.
In Valencia, the Club de Restauración para Celíacos de la Comunidad Valenciana awards special recognition to all restaurants that have menus adaptable for people with gluten intolerance. Therefore, Valencia is considered extra gluten-free friendly.
There are a huge amount of restaurants with gluten-free options, but this guide to eating gluten free in Valencia focuses on some of the top picks in the city.
Where to Eat Gluten Free in Valencia
1. Casa Montaña
Casa Montaña is an elegant tapas restaurant that has been open since 1836 and is considered by many to be one of the best tapas bars in Valencia. Their menu is varied and delicious, complete with an amazing wine menu and a variety of gluten-free options. Brilliantly combining longstanding Valencian tradition with modern twists, Casa Montaña is a must for anybody visiting Valencia who wants a special gastronomic treat.
Address: Carrer de Josep Benlliure, 69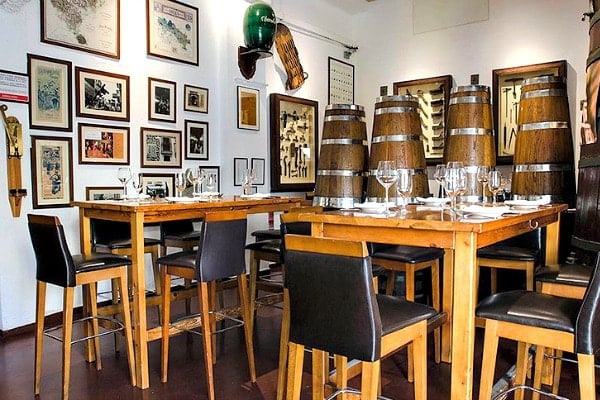 2. La Pappardella
La Pappardella is not just one of the best places for eating gluten free in Valencia—it also happens to be one of the best Italian restaurants in the city. With a kids menu, a menu of the day and an entirely gluten-free menu, La Pappardella has something for everyone. The atmosphere inside this early 20th century building is vibrant and dynamic due to its unique decoration that takes inspiration from jazz, rock and vintage stylings. Definitely worth a visit for both gluten-free and non-gluten-free diners alike.
Address: Calle Bordadores, 5
3. Malkebien
Another member of the Club de Restauración para Celiacos, Malkebien offers a varied menu with exquisite presentation. The innovation in the cuisine at this restaurant is noteworthy. However, the exciting thing is that their gluten-free menu also maintains this innovation. Also, they make every possible effort to ensure no cross-contamination occurs in their kitchen. It's the perfect place if you don't want eating gluten free in Valencia to mean a dip in quality. Make sure not to miss out on their gluten-free bread, too. It's so good that many guests don't realize there's no gluten used!
Address: Carrer de Sant Domènec Savio, 39
4. Restaurante La Lola
This beautiful, modern restaurant is located at a stone's throw from the city's cathedral, so the location could not be better. The menu at Restaurante La Lola is varied and incredibly delicious. As part of the Club de Restauración para Celíacos, this restaurant is meticulous in preparing its food. With special frying pans, ovens and preparation areas for gluten-free dishes, gluten-free diners have total peace of mind. La Lola is a must for anyone eating gluten free in Valencia.
Address: Pujada del Toledà, 8
Pin me!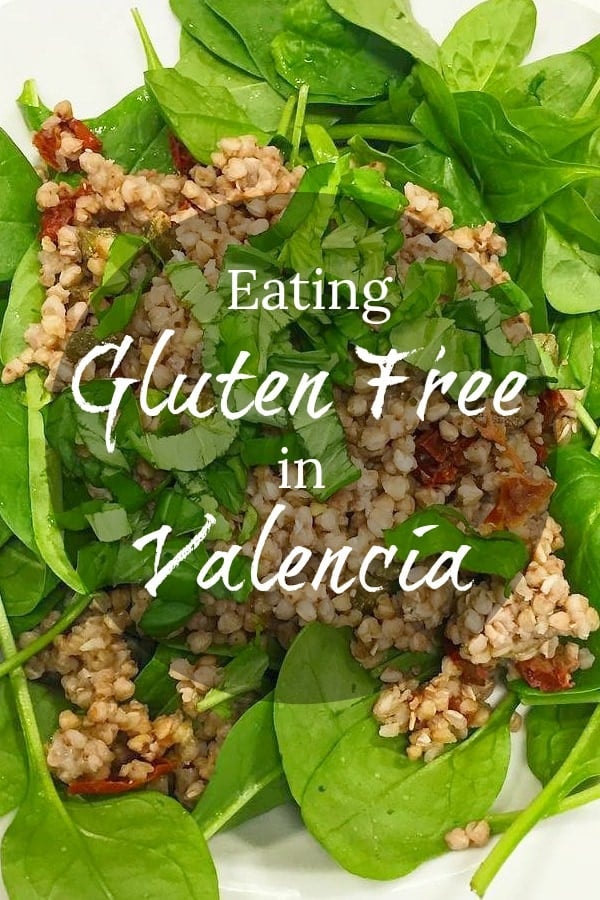 Photo Credit: La Blasco