Only 48 hours in Valencia, Spain? No worries, there's plenty to see and do with Melissa's perfect two-day Valencia itinerary. Read on for all her great tips!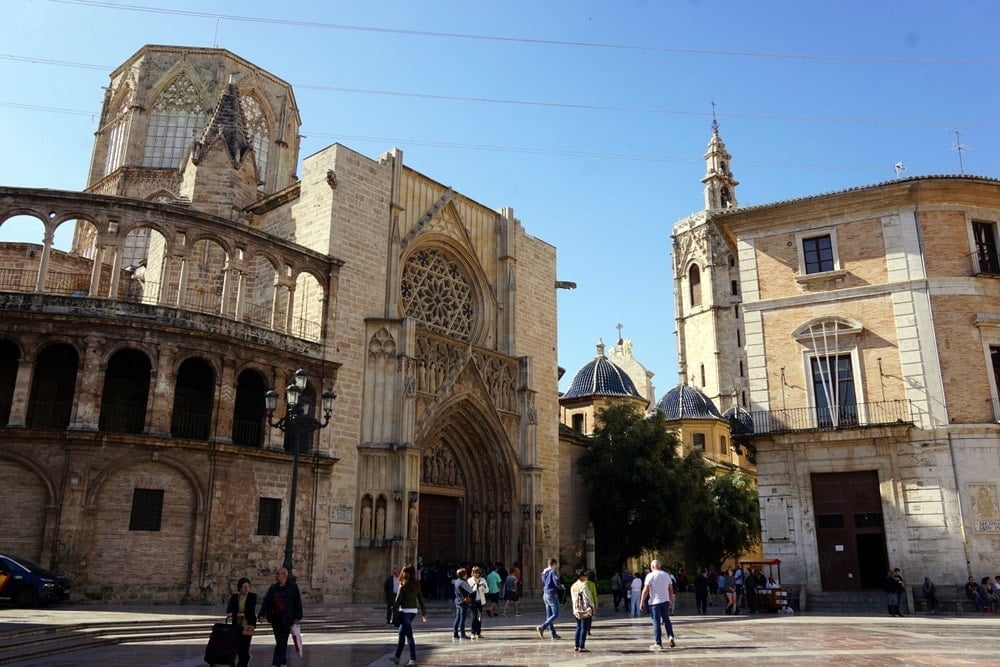 Valencia is known throughout Spain—and the world—for being one of the best destinations in the Mediterranean. Set on the Iberian peninsula's eastern coast, it offers great weather, gorgeous architecture, and world-famous food. I lived in Spain for over a year before I finally made it to this incredible city… and immediately wondered what I had been waiting for.
Last November my go-to travel buddy and I decided we needed a weekend escape and booked a last-minute trip to Valencia. We only had 48 hours in Valencia, but we were determined to make the most of the two days. At the top of our list? To sample local specialties, get a crash course in the city's history, and enjoy the sunny respite from Madrid's frigid fall weather.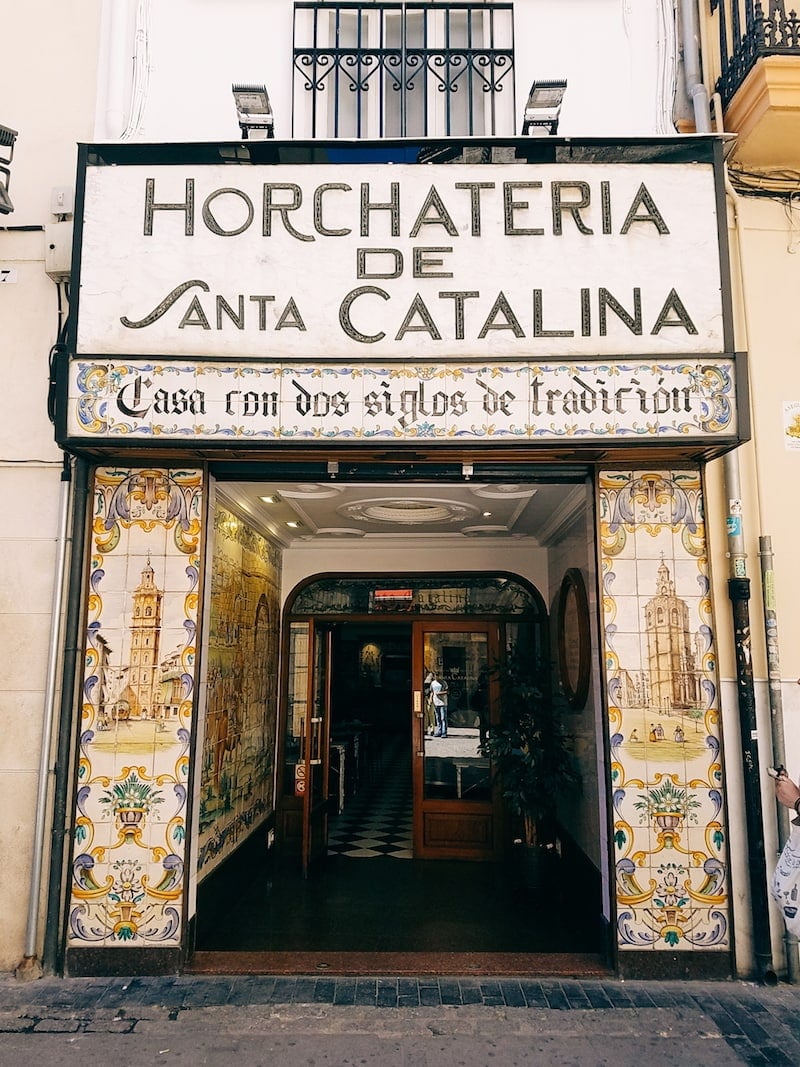 What to do with 48 hours in Valencia
Here's how we crammed as much as possible into our two-day vacation. Follow our travel tips to make the most of your 48 hours in Valencia!
1. Wander through the old town
Valencia may be known for some ultra-modern architecture (see below), but its charming old town is just as worthy of your time. We spent several hours wandering aimlessly through the streets and plazas, enjoying the surprises we found at every turn.
Expect cathedrals, towers, fortified gates, fountains, and picturesque alleyways. Enjoy a leisurely lunch on a terrace amidst it all, and soak up some history along with the sun! Don't forget to stop by the Mercat Central to sample horchata (a sweet drink made of chufa) and fartons (soft and sugary pastries).
2. Relax on the beach
It's obligatory to take advantage of the city's beautiful coastline. Even though it was barely warm enough for bikinis during our trip to Valencia, the trek to Malvarrosa beach (just outside the city center) was totally worth it. If it's summertime, enjoy the mild Mediterranean waters and spend as long as you want wandering the sandy shore. Once you've had enough, grab an outdoor table at one of the many restaurants set along the seafront. Which brings me to my next must-do...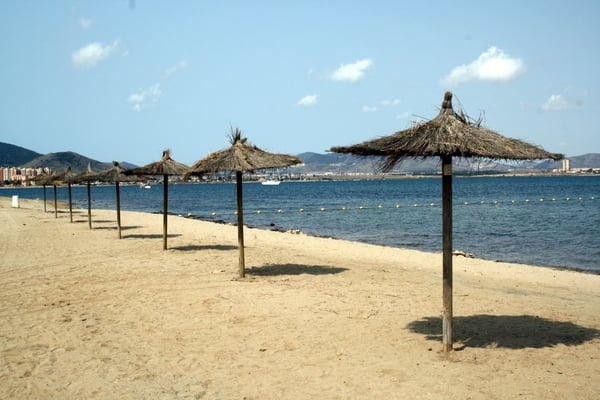 3. Try authentic paella
You might not know that paella, an absolute icon of Spanish cuisine, originated in Valencia. Although restaurants throughout the country offer it up proudly, it's here that you'll get the most authentic paella in the world. The Malvarrosa beach is especially famous for its combination of top-notch rice dishes and gorgeous sea views.
Although you'll find plenty of varieties made with seafood or fish, the classic recipe calls for chicken, rabbit, beans, and veggies. Keep in mind that most places only serve paella in a pan for two or more—so bring hungry friends!
See also: Where to Eat Paella in Valencia

4. Explore the best bars
Back in the city center, we retraced our steps through the old town and hopped between bars on the popular Carrer dels Cavallers. There are dozens of places here to spend the evening trying tapas and delicious drinks.
No trip to Valencia is complete without sampling the city's signature cocktail: agua de Valencia. Don't be fooled by the name (or the deceptively sweet taste). This is a concoction of freshly squeezed Valencian orange juice, cava (Spanish sparkling wine), gin, and vodka. It's a sort of cross between a mimosa and a screwdriver, and is famous for its high alcohol content... which tends to creep up on unsuspecting tourists once they've enjoyed a pitcher or two.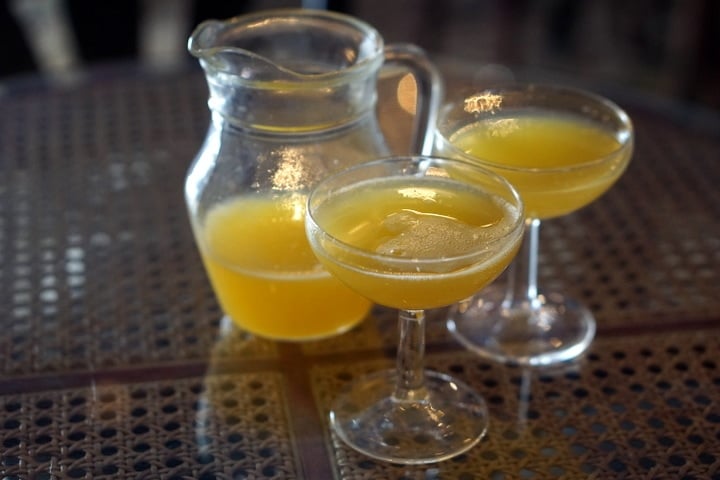 5. See the sunset at a famous landmark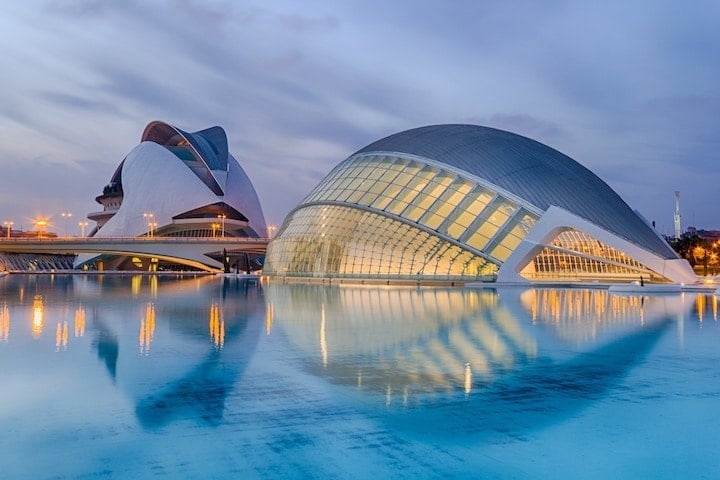 There are a few sites that are an essential part of any trip to Valencia. The City of Arts and Sciences is certainly one of them. It's a massive modern complex featuring reflecting pools and curvilinear architecture. Inside you'll find an IMAX-style theater, an aquarium, a museum, and more.
Make sure to go at dusk, when the setting sun illuminates the whole scene and then gives way to colored lights that create a magical atmosphere. You can reach it by biking or strolling through the beautiful Turia park, set below street level in the riverbed that went dry back in 1957.
See also: How to Spend a Weekend in Valencia
6. Take part in a local tradition
If you've only got a few days to visit Valencia, you might want to consider going to one of its local festivals. The most famous of all is Las Fallas. Every year in March, renowned artists construct enormous sculptures that are scattered around the city.
On the last day of the festival, each of the masterpieces is set on fire, creating a dramatic spectacle that's both captivating and a bit tragic. You could say it's a reminder of the ephemeral nature of beauty... but mostly it's a giant party in the streets. If you don't like crowds or loud noises, steer clear—during Las Fallas the city is inundated with throngs of people and unrelenting explosions of firecrackers and fireworks!
Are you planning a trip to Valencia? If you've visited the city before, tell us the highlights of your trip. And use the tips above for an unforgettable 48 hours in Valencia!