Traveling with a dietary requirement in Spain can be a bit of a challenge, especially when it comes to eating gluten free. But things are really starting to progress when it comes to Spain's knowledge in changing food trends.
This couldn't be more evident in this selection of the best places to eat gluten free in Granada. Though you may not find celiac-friendly options in every bar you walk into, with this list in hand you're well on your way to delicious gluten-free meals in the home of the Alhambra.
Where to Eat Gluten Free in Granada
El Mercader
Considered by locals and tourists alike as one of Granada's finest restaurants, this place specializes in seafood and other light Mediterranean cuisine. With only around 10 tables, it's not big, but its quaint charm, warm hosts, pleasant décor and wonderful food make this a 10 out of 10 for all-round eating experience. The chickpea salad comes highly recommended, as does the tasty selection of seafood. The owners are happy to help you in the direction of their gluten-free offerings and will do all they can to make sure you enjoy one of the very best meals in the city.
Local's Tip: This restaurant is incredibly popular, so book in advance to avoid disappointment.
Address: Calle Imprenta, 2
Hicuri Art Vegan
Hicuri Art Vegan does exactly what you'd think. Serving up fantastic vegan food in artistic surroundings, this restaurant also boasts some of the coolest murals in the city. As far as tasty, healthy options go, this place is up there with the best of them. Dishes suitable for celiacs are clearly marked on the menu, and they are especially attentive to specific dietary needs. The three-course menu del día (fixed price lunch menu) is great value for money, while the gluten-free tostadas provide celiacs a great opportunity to enjoy a good thick slice of toast topped with an array of fantastic, fresh ingredients.
Address: Plaza de los Girones, 4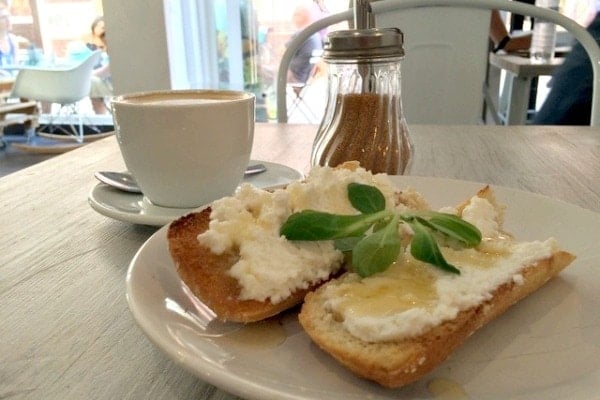 Restaurante Paprika
This trendy vegetarian restaurant has fully embraced new culinary trends, setting the way for developing tastes in the city. It's a fantastic option for gluten free in Granada that moves away from the traditional Andalusian cuisine with its broad menu options, which range from rich ravioli to creamy veggie Thai curry. Their easy-to-read menu clearly highlights ingredients, ensuring visitors with allergies know what they can and can't order.
Address: Cuesta de Abarqueros, 3
El Quinteto
Well known by those looking for gluten free in Granada, this restaurant has a real family-run feel, and the waiters and kitchen staff alike are more than happy to cater to specific requirements. Get ready to enjoy a fun-filled dining experience complete with exquisitely presented food with quality of taste to match. The music and all-round atmosphere make this place near perfection in dining out.
Address: Calle Solarillo de Gracia, 4
See Also: The complete list of great tapas bars in Granada
Pin me!