People say I've been lucky, but in the five visits I've made to Portugal over the past few years, I haven't had a bad meal. Not that all have been award winning either, but the majority have been simple and fresh, with a great house wine and a bill that makes you question how they stay in business.
On my most recent trip to the Douro Valley, I was able to taste Portuguese specialties I'd never tried before, like Chicken Blood Rice and countless (and equally delicious) variations of salted cod. Yet despite trying new things (and enjoying most of them), I also sensed something familiar. While going through some pictures of my visit I realized what it was--
Spanish and Portuguese cuisines are very similar:
Exhibit A: Cured ham
Exhibit B: Croquettes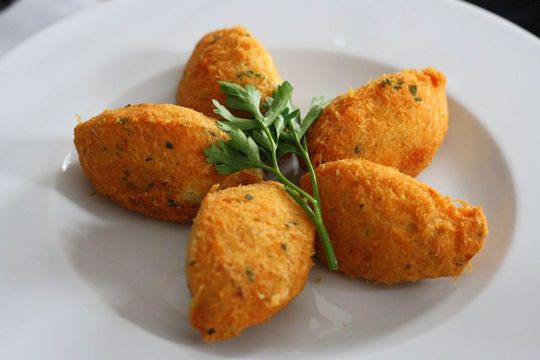 Exhibit C: Organ Meats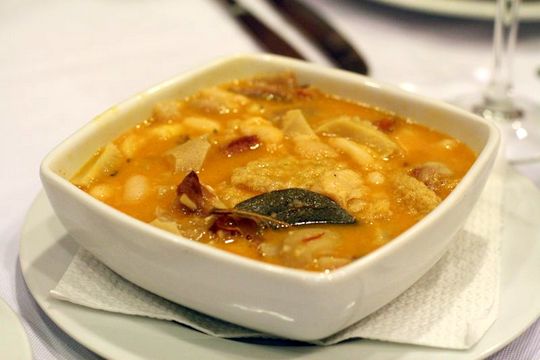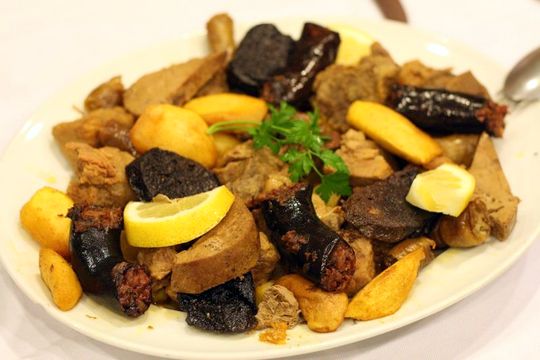 Exhibit D: Love for the pig
But although a lot of the food is really quite similar, there were differences too. The use of salted cod was much greater than in most of Spain, and I tried some incredible cod dishes-- one with a creamy bechamel sauce that I forget the name of but still dream about. There were also lots of fresh legume based salads with salted cod that were healthy, delicious, and filling. And, finally, their coffee is better. It is a fact, and I am jealous.
I can't wait to return to Portugal to keep eating the food I've come to love, and also to search for more Portuguese specialties. If you have a recommendation for next time, let me know in the comments!