Ever wondered what a proper Malagueño can't cook without? Well, wonder no more! Take a look at some of these essentials for a kitchen in Malaga...
While a kitchen anywhere in Spain generally contains similar tools and ingredients, there's always a bit of variety. More often than not, you'll notice the same ingredients popping up in most recipes depending on the region. Here's our list of essentials for a kitchen in Malaga.
Photo credit: Excelglen, Text overlay: Devour Spain
Fish
As Malaga is coastal, fish is a central part of cooking and eating in this area. It's super fresh, which makes it particularly good no matter how you cook it! Whether it's shellfish or sardines, there's a Malagueño recipe for everything.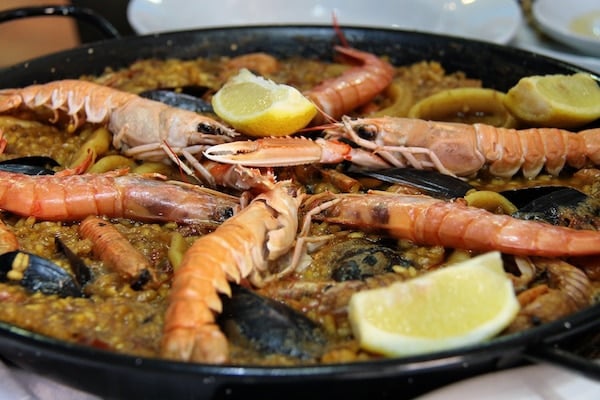 Flour, Olive Oil, and a Good Frying Pan
A favorite dish in Malaga is fritura Malagueña, an assortment of battered or breaded fried fish. The best fried fish is crunchy and not too oily - in order to achieve this, a good quality extra virgin olive oil is best. It gets very hot without burning and you can reuse it (providing you strain it in between uses to get the bits out.) You can choose whether you want to batter your fish with egg or without, but flour is the most essential. And of course, no frying is complete without a sturdy frying pan!
If you're thinking of trying out this famous fried fish for yourself, why not join us on one of our delicious food tours?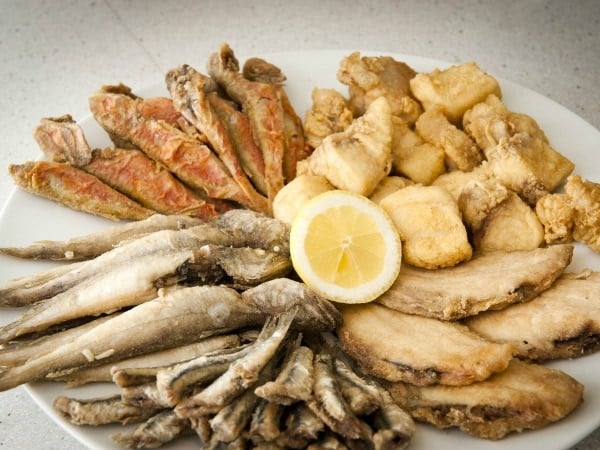 Almonds
Although almonds are not exclusive to Malaga, they are very popular. Picking up some salted almonds to snack on while you're cooking is such a good idea, you'll wonder why you hadn't thought of it before! Malaga has always been a big exporter of Marcona almonds in particular, but whatever you can get your hands on will do just fine.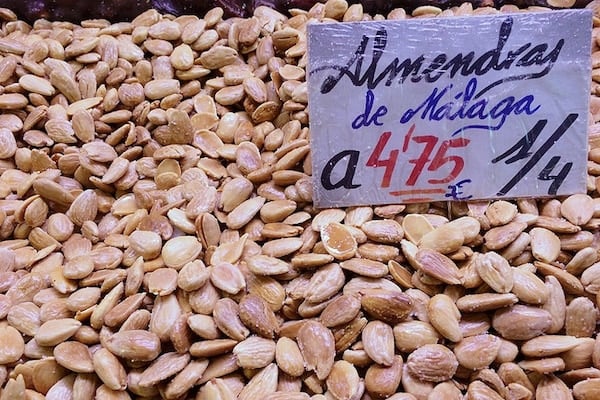 Garlic
Essential to every Spanish kitchen - Malaga is no exception! An essential part of the dish ajoblanco, along with aforementioned almonds and olive oil, you can absolutely never have too much garlic. We wouldn't dream of not including garlic on our list...
Sweet Wine
Last but not least, what kitchen is complete without a good bottle of wine? The wines of this region tend to be sweet, although there are a few other types on offer as well. Stashing a bottle or two in the cupboard is never a bad plan - you never know when one might come in handy!
Suddenly feeling a bit hungry? We don't blame you! Why not join us on one of our fantastic ham, wine and tapas tours?