Spain is known for having more bars per person than any other country in the world, so it's no surprise that the local watering hole is a popular meeting point among friends, family, and neighbors. But some bars have a bit more history and tradition behind them than most. While these tapas bars may differ in décor and clientele, they are certainly some of the best historical bars in Santiago de Compostela.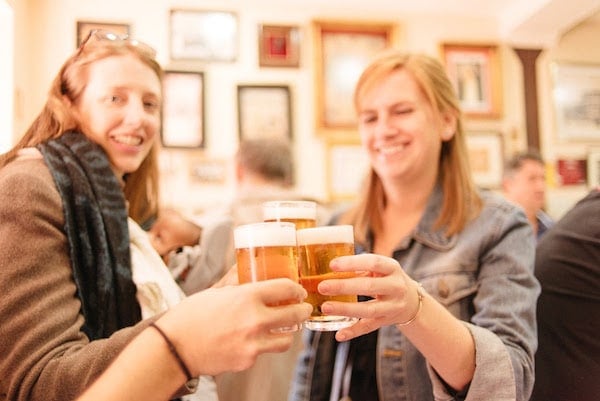 Top Historical Bars in Santiago de Compostela
1. Cafetería Candilejas
If you're looking for a typical, local Spanish tapas bar, this is the place for you. As one of the oldest bars in the city, you'll find Cafetería Candilejas in a small, charming square surrounded by beautiful university buildings and the last remaining medieval doorway to Santiago.
Don't expect frills or fancy food—this is a place to sit (outside on the terrace, if the weather allows), order a drink and watch the world go by while snacking on the free tapas you receive with your drink. You'll get anything from olives, potato chips, tortilla (Spanish omelette) or even tiny fried squid! This place is a true bar de toda la vida, or a typical neighborhood bar, and easily one of the best historical bars in Santiago de Compostela.
Address: Praza de Mazarelos, 11
2. Bar Orense
Next up on the countdown of the best historical bars in Santiago de Compostela: Bar Orense. When you enter this simple, traditional tapas bar, you may well think you've gone back in time—the décor hasn't changed since 1964! This is the perfect bar to try the local Ribeiro white wine in the traditional ceramic wine bowls called cuncas. Just don't forget to order a plate of local cheese and cured meats to get the true Galician experience!
Address: Rúa da Raíña, 25
3. Bar O Gato Negro
Not far from Bar Orense, Bar O Gato Negro is another old-fashioned, no-frills Galician tapas bar. Founded in 1920, it's one of the oldest in the city and therefore definitely deserves a place on any list of the best historical bars in Santiago de Compostela. Get there early if you'd like to actually get a spot inside. The narrow entrance and bar area is always packed with locals having their lunchtime or evening wines. Try the pulpo a feira (market-style octopus) or the caldo gallego (Galician soup) if you manage to bag a table!
Address: Rúa da Raíña
4. Modus Vivendi
This cool bar in the former stables of an 18th century house is possibly the oldest pub in Galicia! You can enjoy a great selection of cocktails, liqueurs, spirits and local beers to the tune of some great live jams—they've been hosting live music here since 1971. It's even rumored that Mick Jagger of the Rolling Stones played here once!
Address: Praza de Feixóo, 1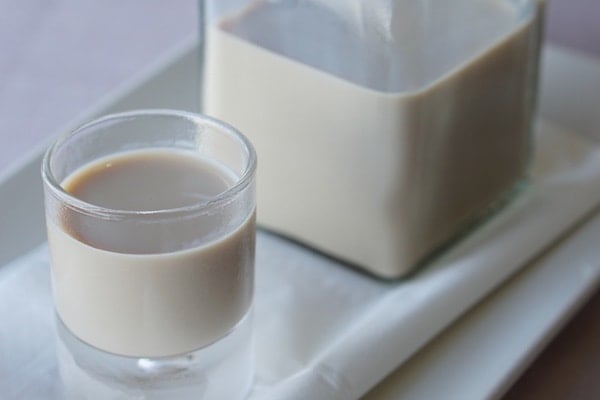 5. Café Casino
If you want to have a drink where Santiago de Compostela's aristocrats and socialites once did, head to Café Casino. Dating back to 1873, it's easily one of the best historical bars in Santiago de Compostela, as well as one of the most visually stunning. With a perfect location one of the main streets in the Old Town, you won't miss its opulent interior and huge windows looking out onto the street. It's always nice to sit outside, but in this case, take a look inside at the traditional posh décor and soak up the atmosphere. After all, you're in the place where one of Galicia's most famous writers—Valle-Inclán—wrote some of his well-known works!
Address: Rúa do Vilar, 35
See Also: Don't miss the complete guide to where to eat in Santiago de Compostela!
Pin me!