This post originally appeared on Devour Rome.
Rome is a city that lives and breathes its food culture. When you visit, you can't help but fall in love with espresso, handmade pasta, bitter greens... and if you stay long enough, you might even develop a taste for tripe or become addicted to whipped cream sandwiches for breakfast.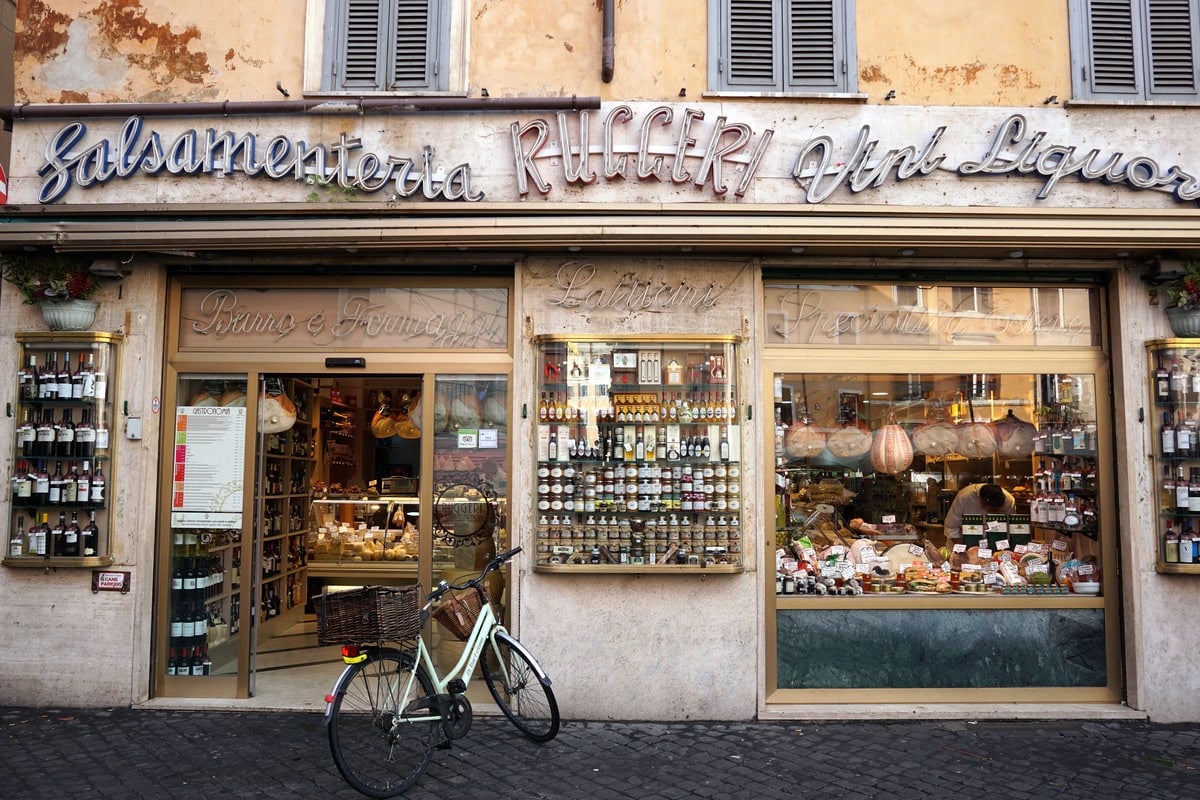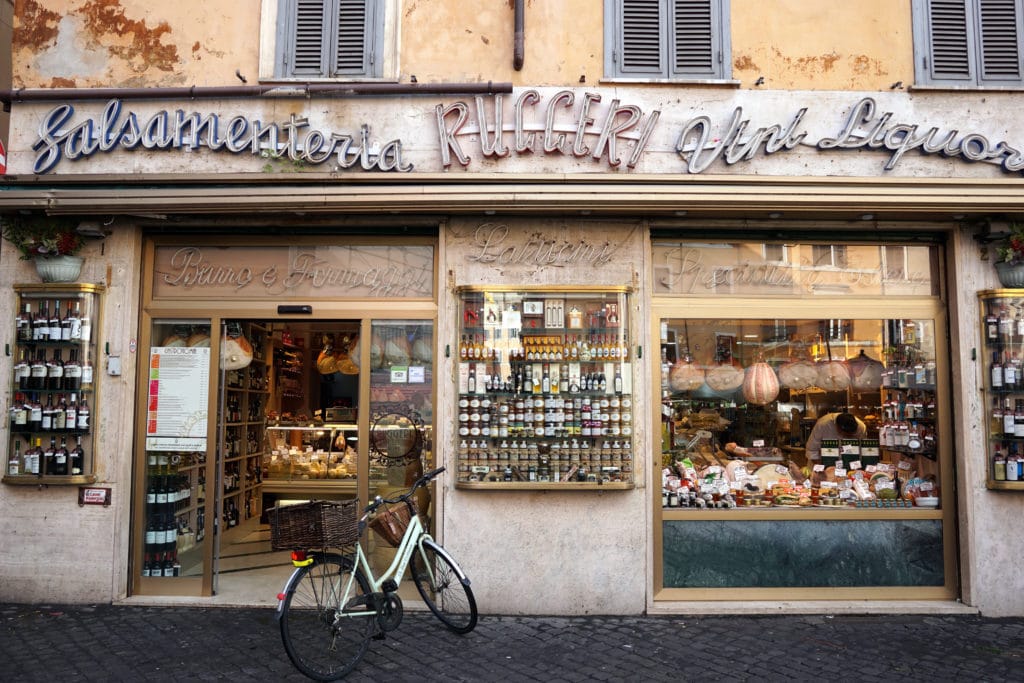 Rome's history, architecture, and food make it one of the world's most-visited cities, but like many of them, it's changing quickly. And as century-old shops are replaced by international chains and people change their dining habits to align with what pop culture tells us is trendy, I worry.
I worry that future generations might not get the chance to experience Rome like I did the first time, decades ago. A unique Rome that you could never confuse for any other place in the world. A city with a true sense of place that is always present in its food.
When Devour Tours decided to show people the food culture of Rome, we wanted to go deep. To take people into the neighborhoods, meet the locals, and understand a culture where food is paramount. To help tell these stories I present to you the newest member of our growing team, Abbie Stark, an adopted Romana and someone who will always strike up a conversation and get the behind-the-scenes story. She knows her pasta inside and out, and can't wait to share her Rome with you.
— Lauren Aloise, Founder of Devour Tours & Spanish Sabores
Roman food can be tricky, just like the city itself.
If you're not careful, your first trip to the Eternal City might be spent waiting in line to see the monuments, eating sub-par pizza for every meal or trying—and failing—to plan out each moment in a place where time is relative.
I had this experience myself when I moved here in 2015 and didn't speak a word of Italian or understand authentic Roman food in the slightest. But moving in with my boyfriend's family gave me the opportunity to learn how Romans live life, from the mundane to the extraordinary.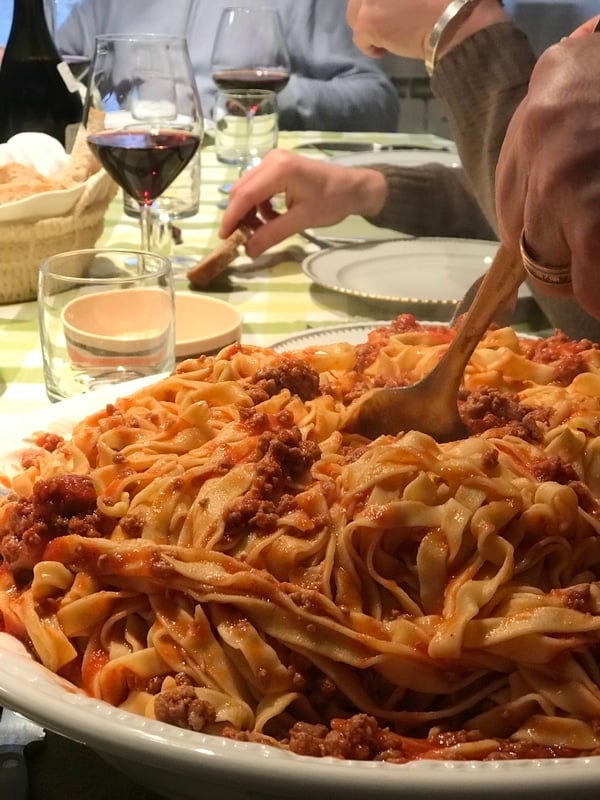 I learned about Sunday lunch, how you celebrate with fresh pasta, multiple courses of food, pastries brought by guests and bottles of wine that pair perfectly with the menu of the day. When I was first learning the language, food provided an easy way for me to connect with people. While I found making conversation difficult in general, it was easy to express my love for the food in front of me, sitting at a table surrounded by my new family and friends.
I learned how to communicate at that same table, where per favore, grazie mille and basta ("enough"), became a survival skill. My future mother-in-law took advantage of the unsuspecting newcomer and would serve me double portions of pasta, every day. I wanted to impress her (and who would say no to huge plates of delicious pasta?) so I always hesitated to say "that's enough." But now, after years of eating at her table, I've learned it's best to say something up front, or be served *that look* if you leave food on your plate.
But she's also the first person to stand up for me, telling my fiance to "stai buono" or "be good!" if he starts making fun of me. She makes my favorite Italian dish ever, timballo (lasagna), every year on my birthday without fail, spending hours making the tomato sauce, bechamel and pasta by hand, even after she showed me how to make it myself. It's safe to say she's taught me a fair amount about Roman food and life here, through the love she has for feeding her family and everyone in her life.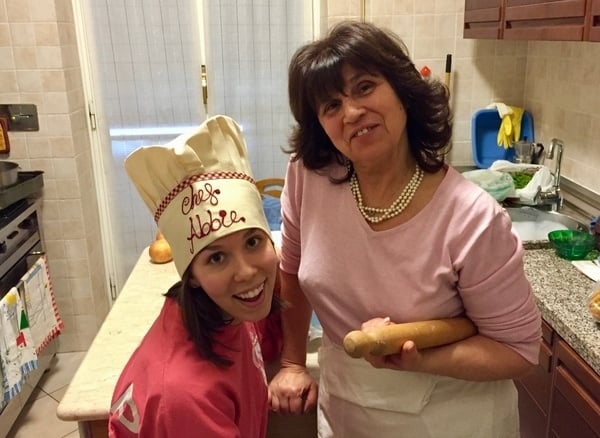 Ultimately, it's people like her who made Rome my home: the vendors at the market who remember my name and slip me an extra piece of fruit every time I come by, my Italian friends who are always up for a last-minute pizza and supplì late on Friday night and the owners of the coffee bar beneath my apartment who ask me about my day when I come home.
I felt such a strong connection with Devour because they connect with people just as I do. They understand how places, food and things become special when you share the stories surrounding them. The story of Rome is something I love sharing, and after learning so much about this city from the people who it belongs to, it's impossible to see it any other way than my città del cuore—the city of my heart.
Abbie's passion for Rome, its food, and its people is infectious—see for yourself when you join her on Devour Rome's first-ever experience, the Testaccio Neighborhood Food & Market Tour!
You'll step off the beaten path and into one of Rome's most idyllic and characteristic neighborhoods, where you'll spend a morning alongside real Romans as you sit down for breakfast at a local cafe, head to a bustling neighborhood market, enjoy lunch at a traditional trattoria, and so much more. Come hungry!
Pin me!
Photo Credit: Abbie Stark