L'Aromat: Where To Eat In Marseille
For me, a major part of traveling is the food. I don't need to eat at the best restaurants or try everything, but a trip without new culinary experiences would be a sad trip for me! Before traveling to a new place I always try to find a list of restaurant options. I look for authentic places that range in price from very cheap to moderately expensive. At this point in my life (making $1,000 a month!) I don't have the budget for the expensive places, and even if I did, it bothers me to pay too much for food, knowing that there is always a great and authentic restaurant for a reasonable price if you only look for it.
During our weekend in Marseille we ate a lot of amazing things, but we only went to a restaurant twice! The rest of our meals were from small bakeries and cafés. I really could have spent the whole trip living off of quiche, pastries, and crepes, but I also wanted to try an authentic French restaurant. After pouring over the reviews on Tripadvisor, and then comparing the websites and prices of each restaurant, I had narrowed down the potential list to four bistros. Each restaurant had a fixed price menu that changed daily. The prices ranged per person (at lunchtime) from 16-25 euro. We took a walk on Monday afternoon to see what each restaurant was offering that day, and finally we ended up eating at a small Marseille bistro called L'Aromat.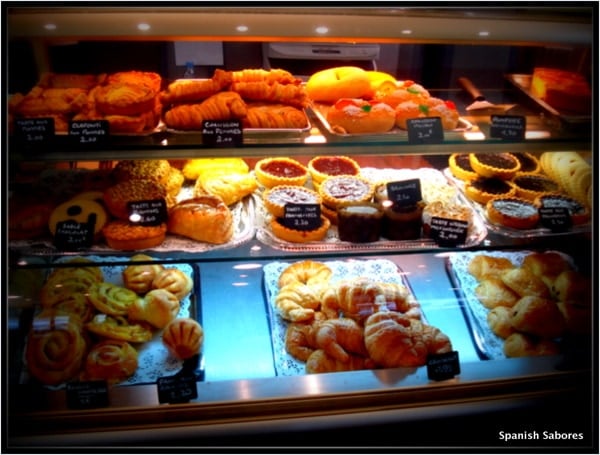 L'Aromat has to be one of the best restaurants in Marseille, and one of its best deals! This small Marseille bistro is chic, modern and comfortable. The daily menu had two choices per category, so Ale ordered one and I ordered the other. The food at L'Aromat was delicious. It was absolutely what I was expecting from a French restaurant– things I couldn't (or simply wouldn't) make at home. When compared to a Spanish menu of the day, the restaurants we saw in Marseille were much more expensive, but also much more innovative. It was exactly what I needed after months of deliciously repetitive Spanish food! 
If you are planning a trip to France and are looking for restaurants in Marseille, I really recommend checking out L'Aromat. It was a great experience at a great price. Including 2 glasses of wine/beer each, bread and cheese, appetizers, entrees, dessert/coffee, and 10% tip, we paid only 25 euro each.
Here's what we tried at L'Aromat Restaurant:
Cream of Saffron-Fennel Soup and an Anchovy-Polenta Croquette
Beef and Onion Fajitas
Lamb and Zucchini Pita with Sliced Almonds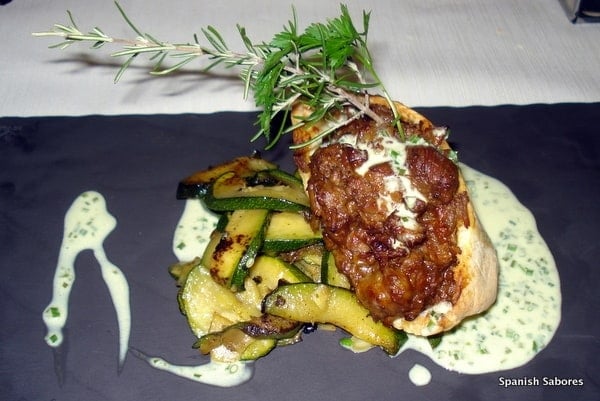 White fish with Melted Goat Cheese, Eggplant, and Parmasean Cheese Sauce
An Elaborate Ice Cream Cake… Not Exactly Sure What Was in It!

Tropical Fruit Mousse (on the Bottom) and a Rum Granita on Top

Overall, L'Aromat was a great meal and a very reasonable price. The restaurant itself was really cute and comfortable. If anyone plans on going to Marseille I would happily recommend L'Aromat.