A Perfect Getaway to Marseille, France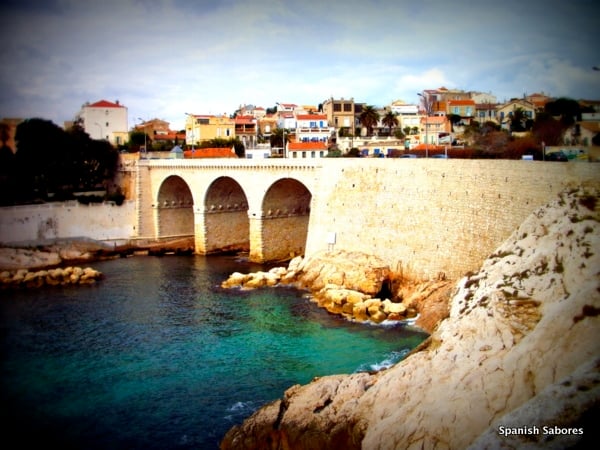 Writing about my Spain story reminded me of our wonderful weekend in Marseille, France. While our flight was canceled the first time we tried to go (resulting in Ale's beach proposal), we were able to reschedule the trip for one month later.
Marseille makes a fantastic weekend getaway from Spain (or anywhere else in Europe!) and I would absolutely recommend it. What I loved most about Marseille was the fact that being a lesser known destination compared to other European cities, we didn't feel pressured to see a million things. We didn't have many expectations of Marseille, and that allowed us to have a wonderful weekend.
5 Essential Tips For Enjoying A Weekend In Marseille
1. Visit the Old Port
Marseille's Old Port is gorgeous and especially lively in the morning, when fishermen have set up their stands and are selling their catch of the day to professional chefs and housewives alike. It is a great place to see the townspeople interact and, although smelly, is quite picturesque. If you're staying in a hostel or apartment with a kitchen, be brave and take some fish home for lunch!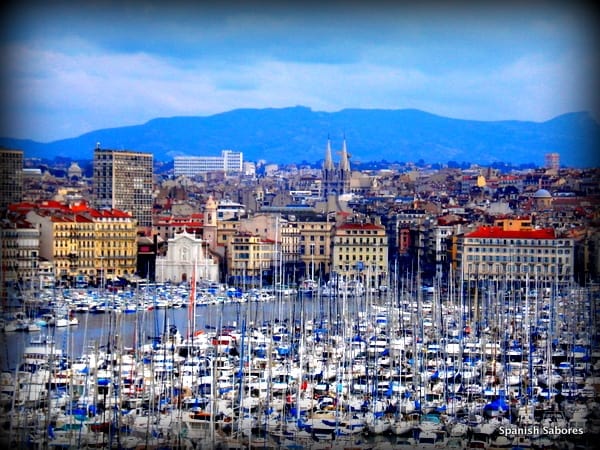 2. Check out the the Market at Noailles
This lively market known in French as either Le Marché de Noailles or Le Marché des Capucins, is located really close to the Old Port and is bursting with color and people. It follows a sort of organized chaos typical of many wonderful markets around the world. This section of town has a heavy North African influence and this market feels like you have  suddenly entered a souk in Tangier or Morocco. Here you can find just about any spice you are looking for (perfect for the fish you bought earlier!) and I encourage everyone to try a delicious mahjouba or M'ssaman, enormous square shaped crepes eaten plain or filled with cheese, honey, or sauteed vegetables.
3. Hike up to the Notre Dame Basilica
Avoid the tourist route and hike up to the Notre Dame Basilica from the back. The hike is about a half an hour and slightly strenuous, but it is worth it for the amazing views of Marseille and the ocean. When you arrive to the top you are rewarded with a visit to one of the most beautiful Basilicas in the world and a stunning view from the highest point in Marseille.
4. Eat a Menu of the Day
There are countless restaurants to choose from in Marseille, each ensuring visitors to offer the best and most authentic fixed price menu in the city. Do your research and venture away from the Old Port, as many of them are known tourist traps. But you can't leave Marseille without trying a typical French Bistro. I highly recommend what I consider to be one of the best restaurants in Marseille for its price, L'Aromat. A delicious 3 course lunch with drinks will cost you about 25€ per person.
5. Have a Pastry (or two)
From sweet to savory, the pastries in Marseille are to die for! I made it a point to stop in any pastry shop that caught my eye, sampling freshly baked croissants, pain de raisin, brightly colored macarons, and creamy quiches. On my trip I prefered to take advantage of these delicious treats as opposed to dining out most days. Everything was outstanding and a lot easier on the wallet too!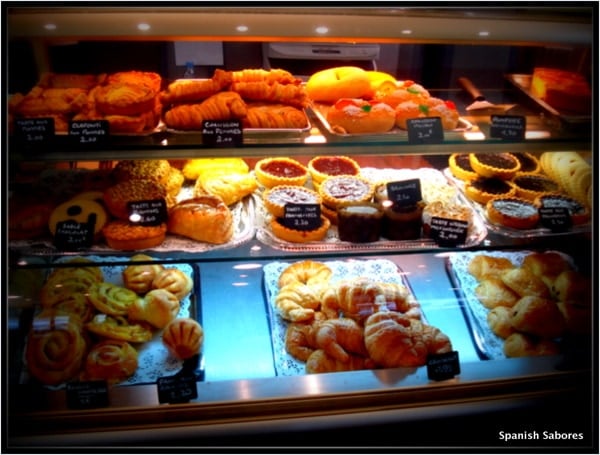 I would encourage anyone looking for a weekend escape or another city to add to their travel route to consider visiting Marseille. It is a lively city with great food and seemingly lower prices than elsewhere in France. What more could you ask for?
Have you been to Marseille? What did you think about it?